I've been on a hitaus, sadly, and the news section seems dry for C&C, so...here goes....
The C&C3 patch is out, guys! 1.05, the long awaited patch is finally at our doorstep. Hopefully this will put to an end the damned awful Scorpion Tank spamathon that TW online is. Go run TW Auto-update and download. Some other features include 4 new MP maps(tired of the old maps, too?), Some graphical tweaks, and another promise that the SDK is on the way. Its coming, people. Keep your pants on.
No Walls, either, guys. (Go spam the Horde forums if you want walls, though.)
On PPM, our lovely affiliate, Summer is sinking in, and with Summer's arrival, new updates on FOUR prominent Yuri's Revenge mods and one TS mod, which promise to make YR and TS...Something MUCH different then what we got from the boxes.
First up...
Fallout Wars:A post-apocalyptic RTS, headed up by IVI-AFV Factory. Based on, you guessed it, Fallout.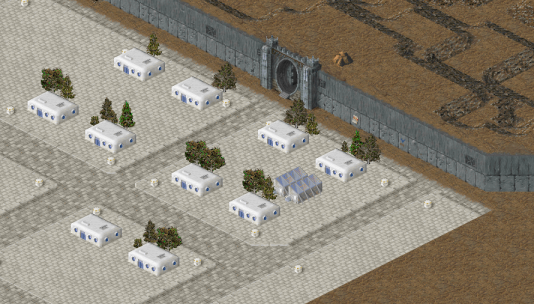 IVI is obviously a very talented artist. The cliffs, pavement, buildings, and even that little rock there, are all IVI's work. He has also released quite a lot of voxels for TS in PPM's spotlight voxel forum. Well worth looking into if you need some graphics for your TS mod, or just want to replace a stock unit's GFX.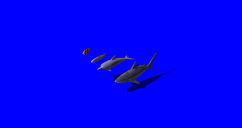 Remember X-COM:Terror From The Deep? No? neither do I, lol. But Donut Arnold is working on converting YR into X-COM:TFTD, and what would a mod featuring the ocean be without Sea Life? Featured here are two fish, a bottlenose dolphin, and a small shark. This is one mod to watch out for, no?
http://www.ppmsite.c...index.php?f=380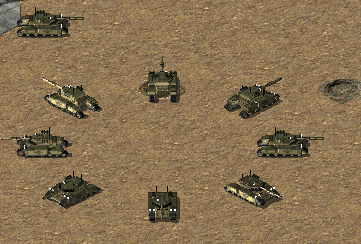 Project Exodus, ran by Jabberwocky/Gangster, has shown a brand new voxel, among other things, in the most recent developer blog here:
http://www.ppmsite.c...pic.php?t=14958
http://www.ppmsite.c...pic.php?t=15000
Star Strike, by EVA-251 has also posted a devo blog(Number 4 to be exact.), showing more new unit graphics, and a new ticker animation:

http://www.ppmsite.c...index.php?f=292
And finally from PPM, TAKTICS, a crazy project idea to convert YR into...The Mario Universe, has shown off more mindblowing graphical work featuring Warp Pipes.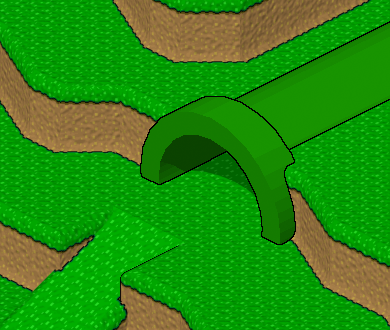 PPM, while not only host to these wonderful mods, also has a blossoming CC3 mapping community growing. Sick of the stock maps? hit up PPM and download a few new ones.
I've coverted Tiberium, We've mentioned TAKTICS' Tunnel fun...but Tyrannosaurs? What does a
Tyrannosaurus Rex Osborn
Have to do with this? Simple. A Shameless plug...errr...project I am working on. it is early in the brainstorming process. "Jurassic Park Survival". It is not hosted nowhere...but check out this thread for more information. It _will_ die without converters, of course.
http://forums.revora...showtopic=49739
BTW, if you can convert models to .SHP, PM ME!!!