Hello everyone!
Mike.nl has released a new version of his
Mega File Editor
that is able to read the encrypted config.meg file from GreyGoo. That file stores the core rules of the game, such as unit stats, behavior, AI and much more. Humans are able to understand the .XML files and the .CLP files. It is unclear at the moment if the game is really moddable or not and what would be its limitations. Mike.nl has also updated his
.MEG File Format document
to cover the changes in GreyGoo.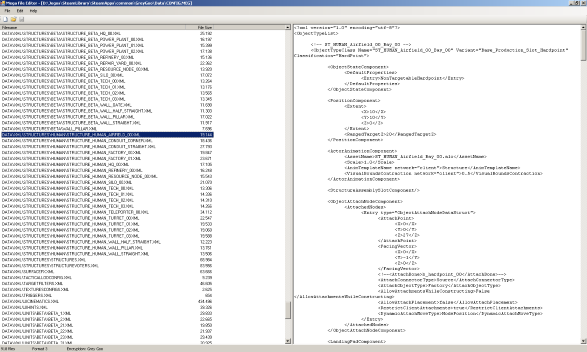 (Click the picture for a high resolution screenshot)
Head to
Petrolution Mod Tools Website
to download the
Mega File Editor
and much more. If you have any successful modding experience with GreyGoo, please, report it here and show it to us. It can seriously affect the future of this site.