Originally posted on ModDB by dcesarec on Jul 31st, 2015
We are back...
Again, hi folks..!! This is a second update of the new Contra 009 version. As always, we are working on all segments, as much as we can. We are still lacking staff, so I'm hereby inviting anyone interested, but with some skills, at least basic ones, to join us.
I will show you some pics of changed things. As usual, let's start with USA.
- This is Mosquito drone for Cybernetic general. Mosquito drone is used as special power, and it replaces A10 Thunderbolt Strike. Mosquito drone appears as reinforcement unit, and kills enemy infantry units only. It appears in 3 levels, each level has a different number of drones (3, 5, 7). Mosquito is very useful if you fight vs. infantry general. Or you simply need some backup vs. suiciders, Black Lotus etc.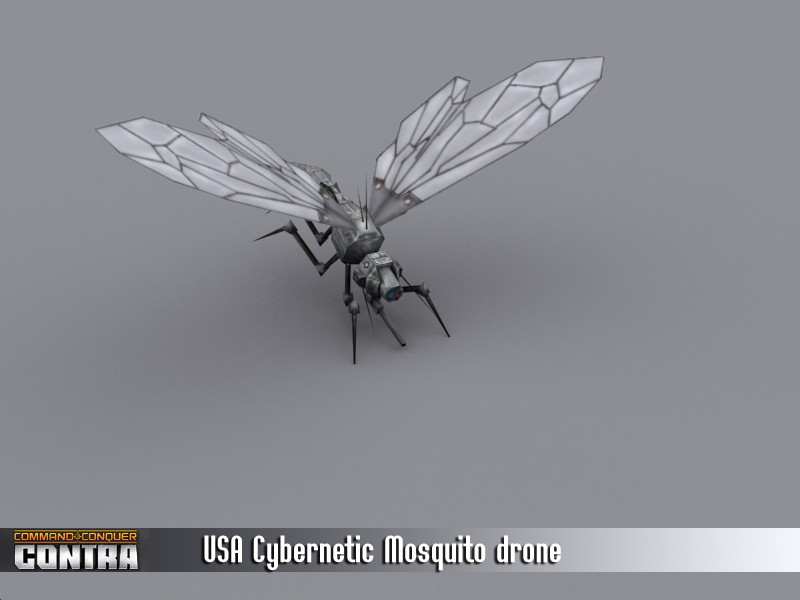 - Next one is Shark drone. As said before, USA Strategy Centers have unique weapons when you use Bombardment Battle Plan. SW has Ion Tower, Laser has Railgun weapon, and Cybernetic has Shark drone. This drone is very useful vs. ground units. But it can be taken down with any AA weapon.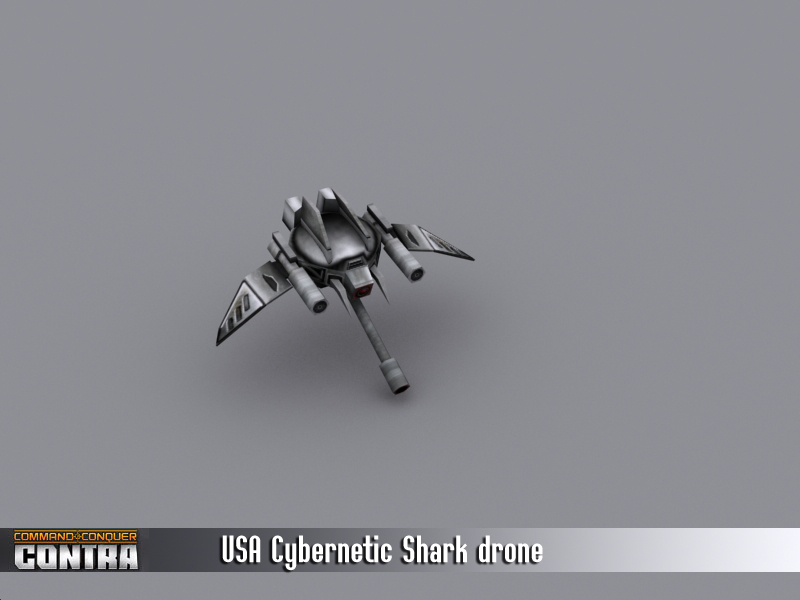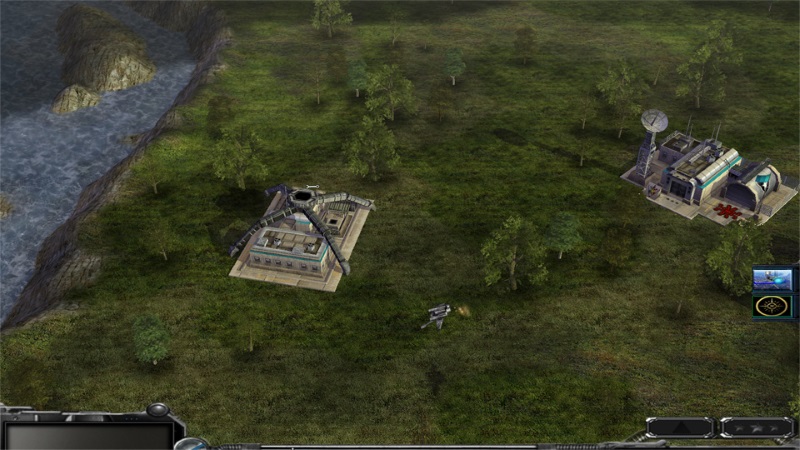 - China also had some makeovers. As you probably saw, Zhu Rong got a new model (screenshot).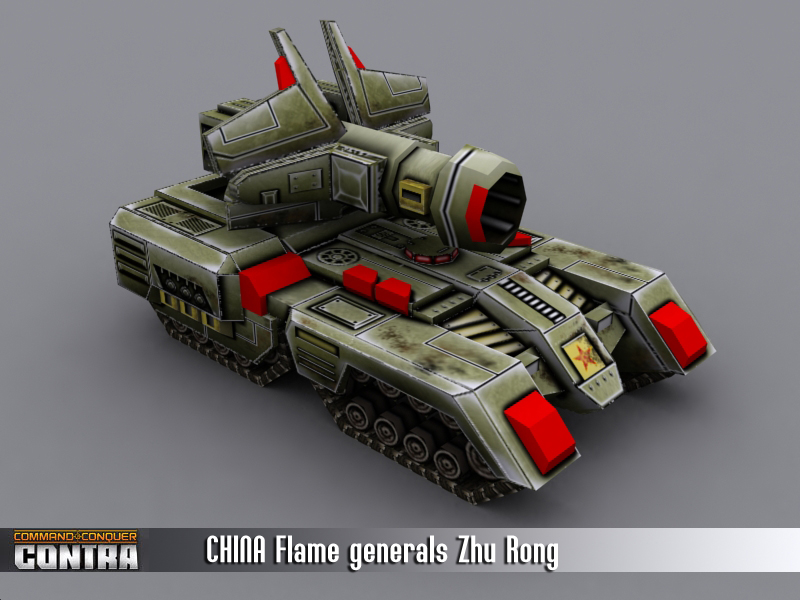 - China Tank general got new structure. It's Overlord Headquarters. This structure is very important to Tank general. It is available at rank 3. Limited to 1 at a time, costs much, consumes power and it is revealed on the map to enemy players. But, it gives 15% discount to all Overlord based units, repairs all Overlord based units all over the map (as long as it exists). It also grants upgrades for Tank general, such as Uranium Shells, and Nuclear Tank upgrade. Structure can be captured and used by other China generals.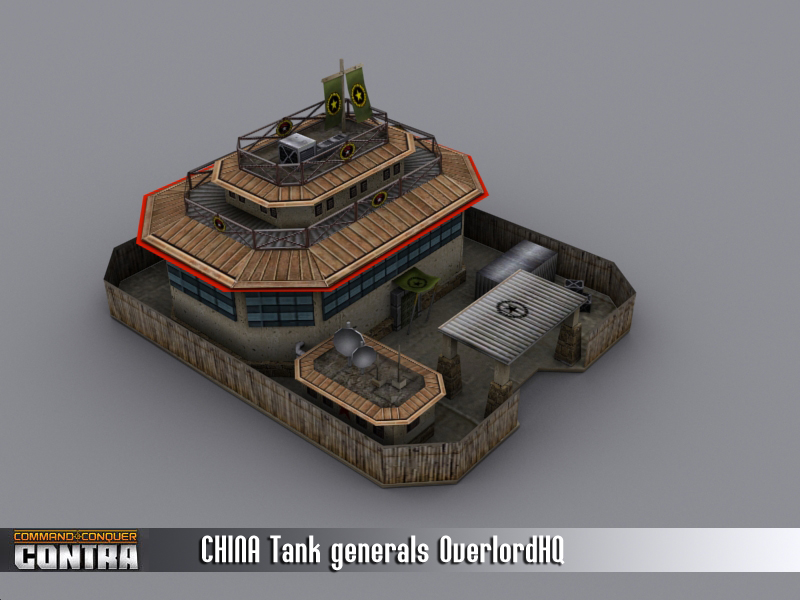 - Some GLA improvements. This is new Scorpion model. All 3 salvage variants.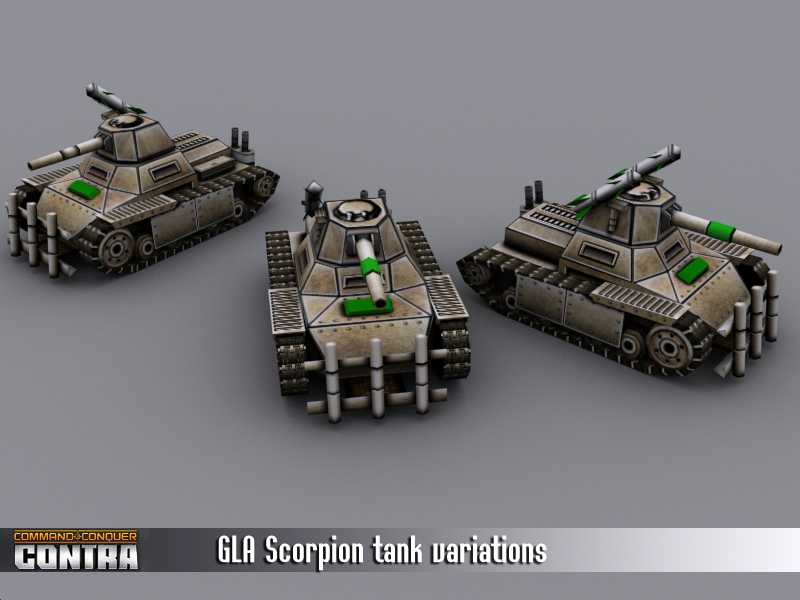 - And new Bomb Truck with his Bio Bomb and High-Explosive Bomb variations.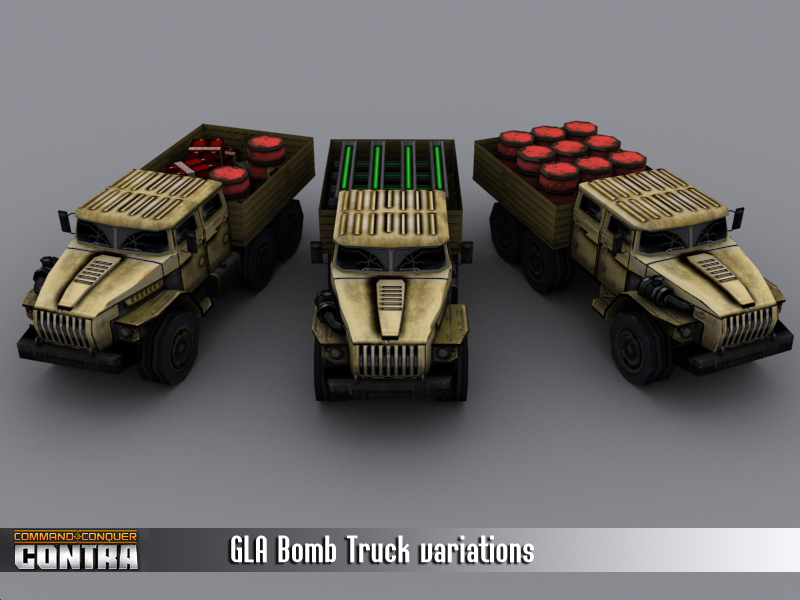 Don't think this is all what we have done, as I said before, there are plenty more of changes in game balance, upgrades, and even particles. We test the new version every day and try to bring as much polished version as possible. So, I won't list all changes, because they are subject to change while testing. Also, you saw new animals and stuff, which will also appear on official maps (here).
- I would like to point you to a Contra 008 FINAL tournament, register here: Contra 008 FINAL tournament
Good players from this tournament will be able to join us in our every day new version testing, playing with us, suggesting new things and much more.

As for the end, I think I can say that the next update will be public 009 Beta release. So enjoy what we have done so far, apply for the tournament, test your skills, meet new people and wait for the new release
Edited by predator_bg, 23 August 2015 - 04:00 PM.