Blurb
G'day, I take this opportunity to display my progress for creating a high quality mirror map for The Battle for Middle-earth II: The Rise of the Witch King. This map is for BFME:Tactics and is being created with direction from Ruudy. =D
Firstly, the layout (each post will be a new step/day), which I am terrible at. However, Ruudy has suggested a similar layout of a popular (at least amongst the testing group) tournament map of the late C&C: Generals II. ;p
Yes, I cheat when I can, and as often as I can get away with it. The particular Worldbuilder that I use for layouts runs much better than the BfME series Worldbuilders. Command & Conquer 4: Tiberium Twilight Worldbuilder can also import and export .tga heightmaps very well. ;D
There might be about 4-5 parts. Road to Rivendell is a development filename. =p
MtL's Guide Part 1 - planning the heightmap (1 hour for large map)
A heightmap is a simple representation of the height layers of the map. Here I have the water layer, the lower ground layer and the upper ground layer, as well as surrounding mountainous areas. It is black and white.
Save as .tga.
Command & Conquer 4 Tiberium Twilight Worldbuilder. File->Import heightmap.
Now I edit only the large details: rivers, cliffs, mountain ridges, large battle areas, wide paths and player bases.
File->Export heightmap. Save the map as a .tga image.
Screenshots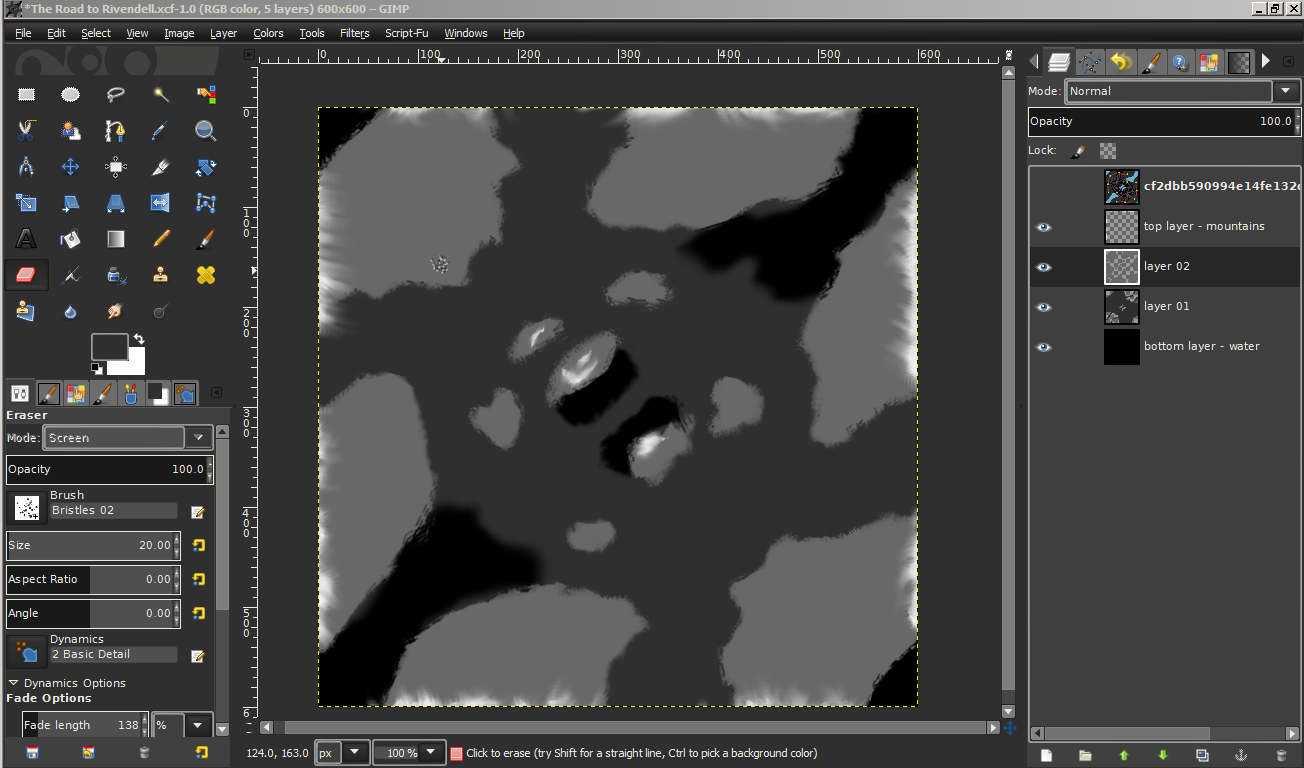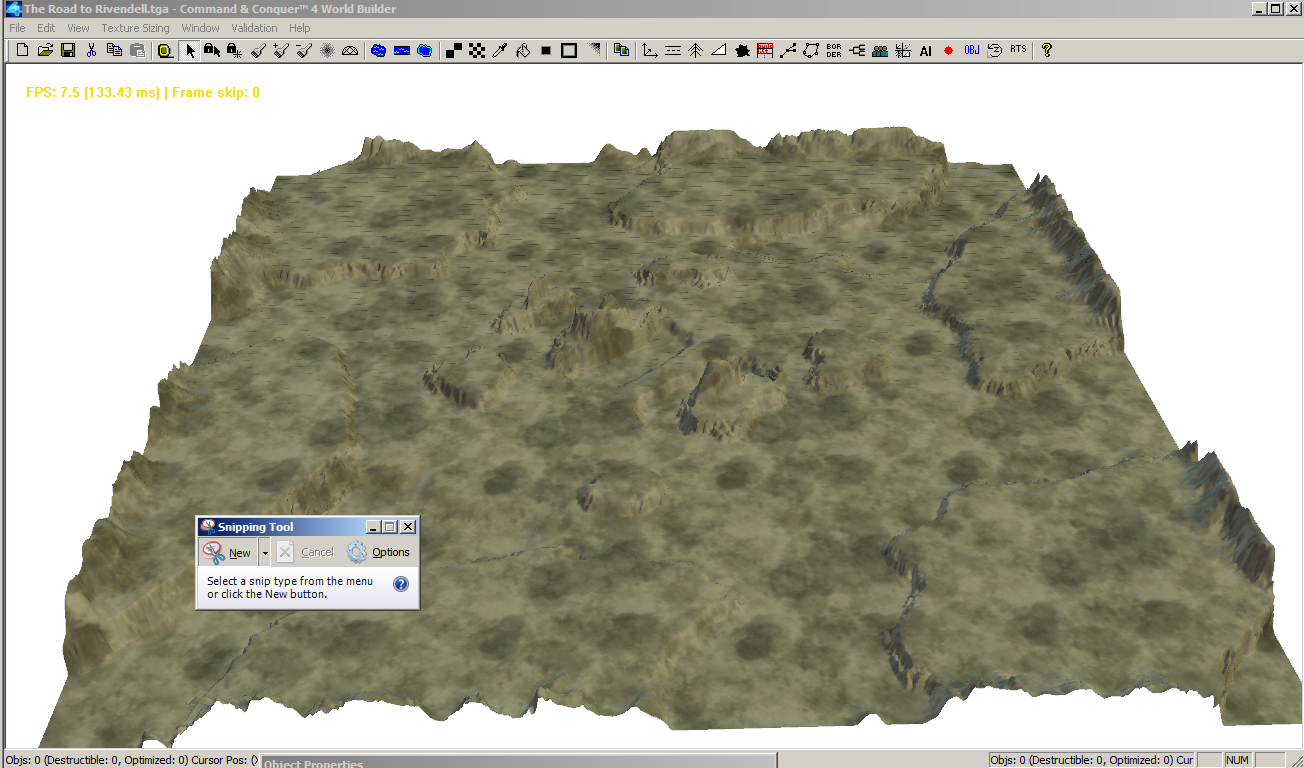 Concept art - lake with mountains and plateaus
Edited by MattTheLegoman, 01 August 2015 - 01:55 PM.