Originally posted on ModDB by dcesarec on Feb 14th, 2016
Hi people,
I hope you are all enjoying 009 Beta release. We want to thank you for voting for us, and for your support.
It's also great to see 100 downloads of 009 Beta per day.
As usual, we are working constantly on balance, bug fixing, and adding new stuff. I am here to present you 3 new finished models.
- So, let's start. In order to bring as much as diversity as possible to generals, SW general got a new structure. Well, it's not so new, but its stats are different than other USA generals, and thus model is also changed.
It is Ion Plant structure.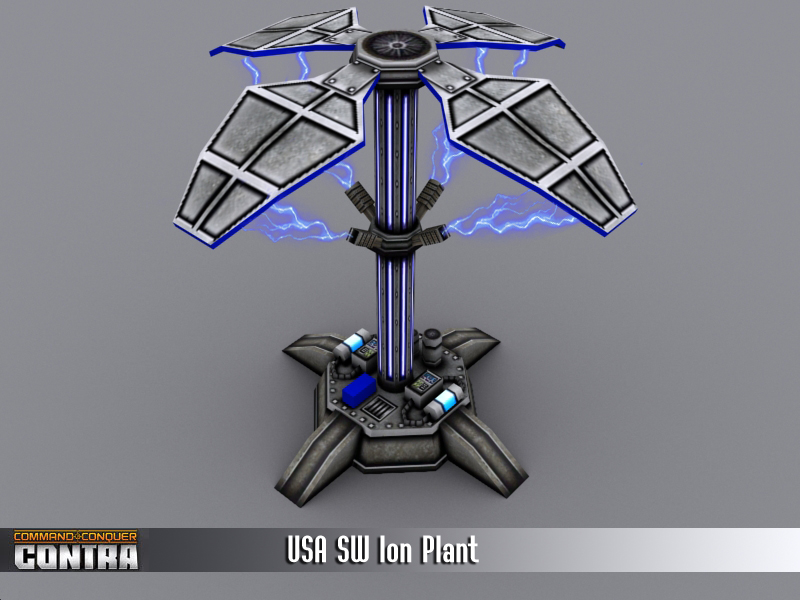 Ion Plant is cheaper than any other power plant in game, it is built much faster (those stats are still subject to change, so I won't write them in numbers). It gives SW general opportunity for rush, expand faster and take more control of the map. But, in order to balance it, you cannot upgrade System defense on it anymore, because player would attack with these structures. Also, it brings less power to you. So, you will need to make very large number of them to support your base. It has less health, and when destroyed, causes a small EMP explosion, shutting down all nearby tanks and structures for a few seconds. You cannot purchase more energy production on it like you could on other USA power plants. It has a nice rotating animation and awesome lighting effect. This is the new thing for SW general.
- Another update is for Cybernetic general. His old stealth patriot defense is replaced with new defenses. First one is Missile Defense System.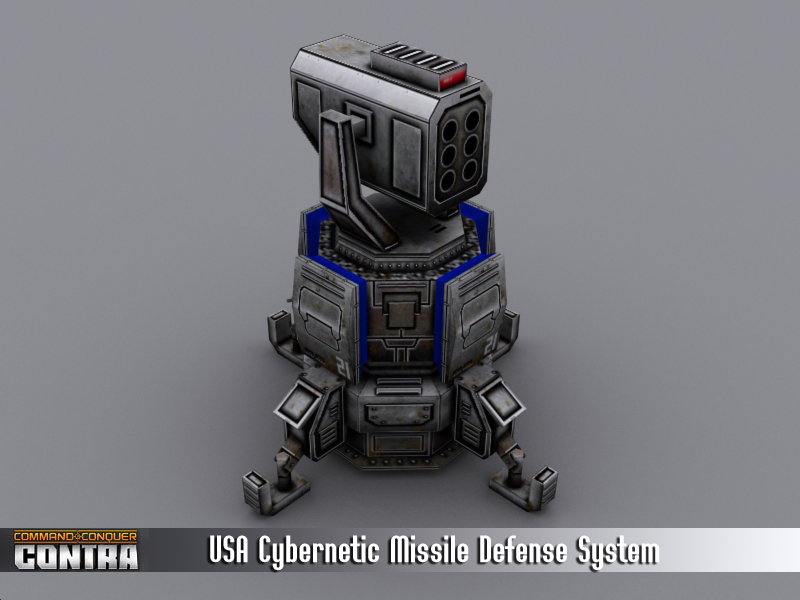 Missile Defense System is effective only vs. ground targets, and more specifically vs. tanks and vehicles. Deals small damage to infantry too. Fires 6 rockets instead of 4 like old Patriot and does not relay position of enemies to nearby Patriots anymore. But its firepower is slightly better than Patriot. It provides better defense vs. tanks and especially vs. ECM because it has a stronger secondary damage radius.
- And last structure, also for Cybernetic general, is Gatling Defense System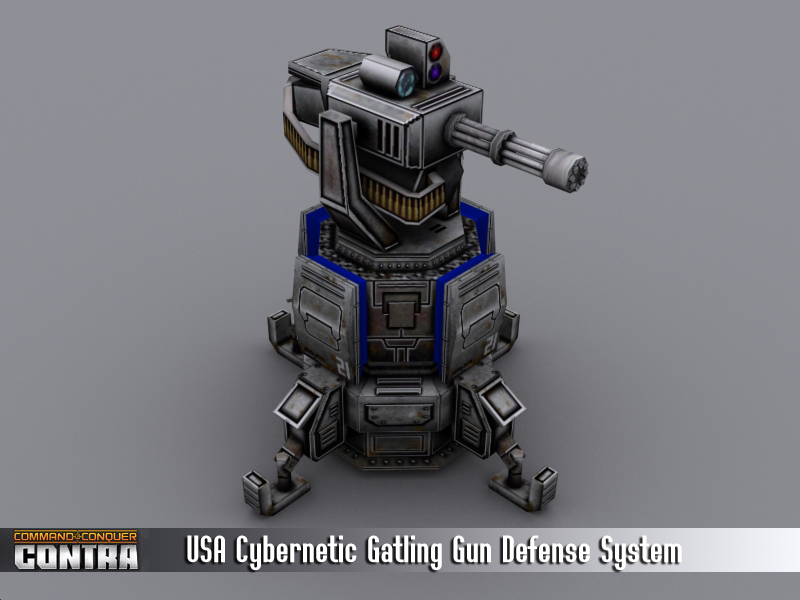 It is perfect anti infantry and anti air defense. Not much to say about it, you get the picture.
All those Cybernetic defenses are currently built as a separate object, but with help from
TheHunter
in coding, they could actually be built as upgrade on one specific structure (node).
Challenge and Campaign are being worked on. More info on those is coming in the next updates.
That's it for now, stay tuned.
P.S.
Once again, I will share you two YouTube channels which have and will have a lot of Contra videos, so track them and enjoy some nice battle videos:
Edited by predator_bg, 14 February 2016 - 05:52 PM.