Time for the next update, and what better time it is to make a news update than 1st of April, right?
I've been working on Vintarid stuff recently, and started to work on their infantry, so here's what has been done since last news.
Vintarid H'derera Seeder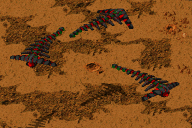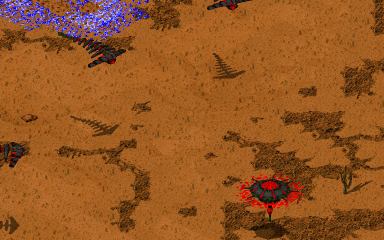 When the reaping is over, the time comes to sow. And there is a truly demonic seed to spread around the globe.
But while Seeders are responsible for carrying and spreading Cleavers from the orbit, not all of their "seeds" will turn into them. Those that won't, are used as a weapon.
Vintarid Goara Soulbinder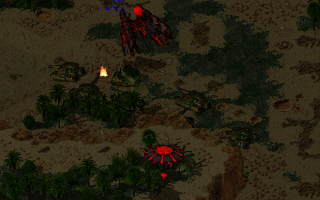 Vintarid Neonate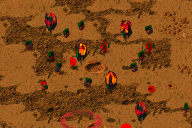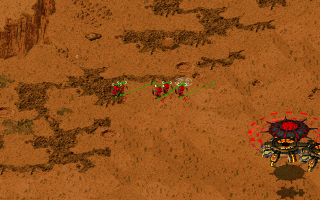 The psionic energy that each Neonate has to handle is volatile and ends up lobotomizing the vast majority of them. Those that end up like that, are then used as a powerful anti-air weapon.
Those that, despite the odds, retain their sanity, are surrounded by a protective shell where they can develop their power further.
Vintarid Sleeper/Feral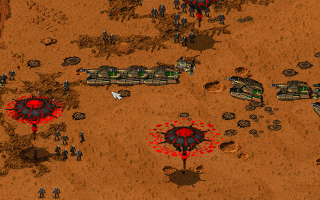 With entire cities turned into rubble, nobody could track what's happening to the population anymore. They were all deemed lost forever.
Yet, those that try to get too close to the "abandoned" cities can see that their old inhabitants are still there, but wandering around without a purpose, not responding to any presence.
Sometimes, guided by an invisible force, they walk great distances to reach human settlements. Then, when a shadow passes over the sky, they wake up...
Vintarid Stalker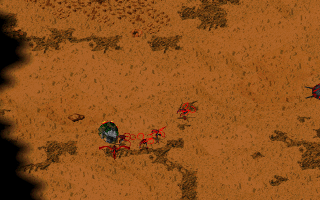 First officially identified in the city of Wanamingo, Stalkers possess an ability to disappear in plain sight, making them impossible to spot with any optical device, and perfect for ambushes.
Because of this, Essence is forced to use Artemis Walkers to detect electromagnetic anomalies whenever a Stalker presence is a possibility.
Additionally, I would like to announce that I'm quitting YR modding, and moving on to modding StarCraft 2 now.
No, I really am.
No, really.
Ok, I'm not. It was a lame attempt at an April Fools joke, I know.
I did check SC2 modding in the meantime, but I have no plans to leave YR. Especially that I've been using
Ares
since work on it started, and with it I can already do most of the stuff I wanted (but then, maybe if I mod both YR and SC2 at the same time... hmm...).
That's it for now, see you in another 6 months! (cries internally)
Edited by mevitar, 01 April 2016 - 09:25 PM.