Originally posted on ModDB by d-ce on Aug 6th, 2016
Hello dear friends!
As usual we are bringing you some insight into our progress. It would be a shame if Summer would go without some new fancy update right!? So, without much intro, let's get to it.
USA Super Weapon general got long awaited and expected tank unit, Centurion tank!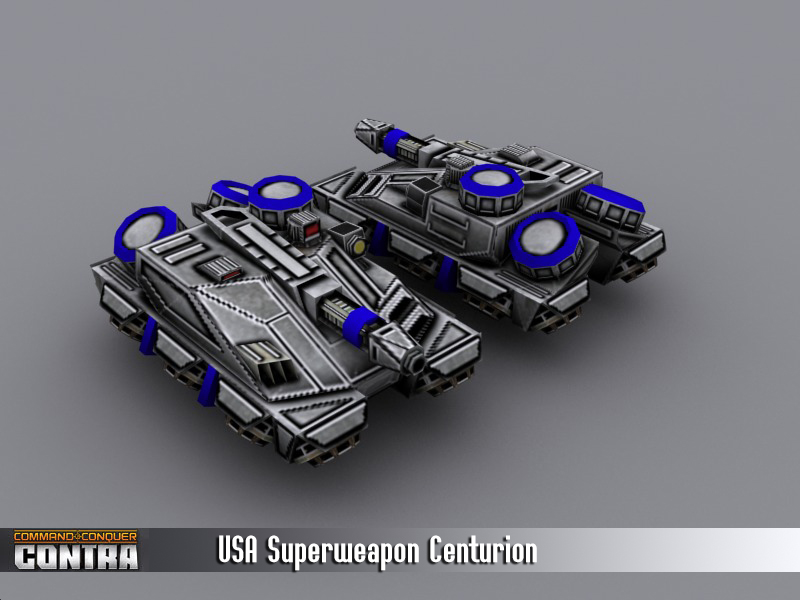 Centurion is energy depending, rank 1 tank, which needs to be purchased through general's powers. This means, if you want him, you will need to spend one science point. Centurion consumes 2 energy points, and without energy he is shut down. His special hovering locomotor allows him to drive over water and cliffs. Fires energy shots which cannot be deviated by ecm. Centurion is good to deal vs. any rank 1 tank, but also, with upgrades at rank 3, he can improve his armor, and weapon. But, while improving weapon, he will need even more energy, specifically he will need 3 energy points in total to be online. So, be careful, this is a tricky unit. Standing near Ion Plant will give him additional +50% damage bonus, because he will consume energy directly from Ion Plant.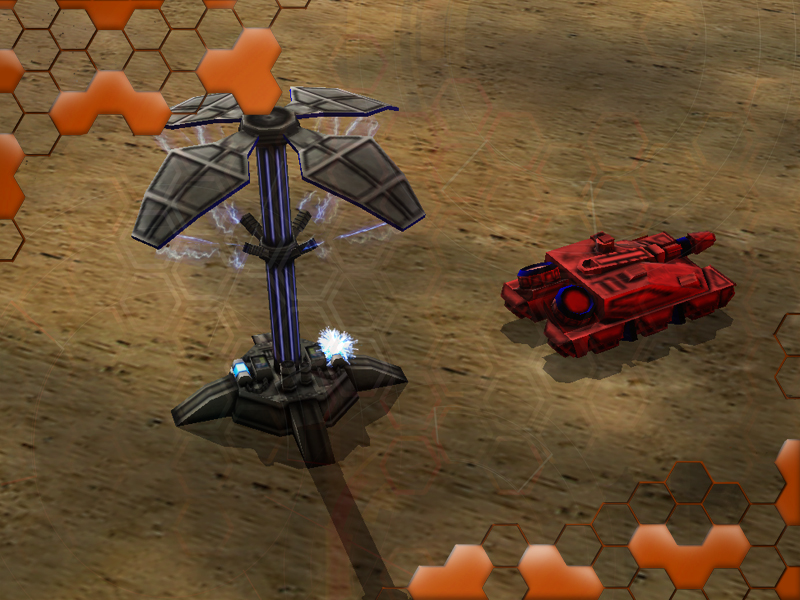 Depending on your enemy, you will be able to choose whether you go standard with defenses, or you purchase this fancy tank. Mostly recommended vs. generals who do not rely too much on infantry.
Demo general's Ratel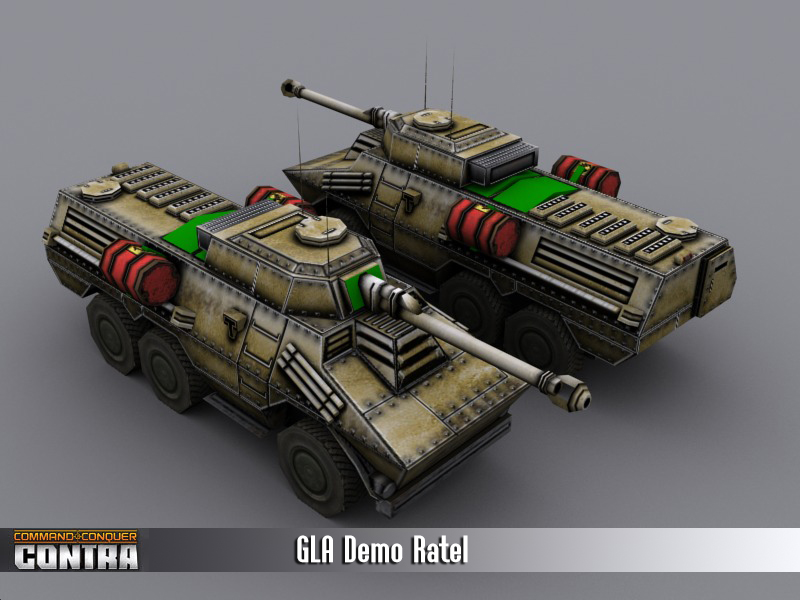 Ratel is a fine piece of technology designed for Demo general, available at rank 3. His main weapon can pierce through any rank 1 unit and deal significant damage to stronger units, for example Emperors. But, his main role is his secondary weapon, suicide pack, which is designed specifically to destroy huge vehicles like Emperors. Ratel's armor allows him to survive 2 Emperor shots, perform suicide attack and destroy Emperor. Additional ability is to transport 6 units (cannot fire from inside), which can survive suicide attack, and deal extra damage. Ratel is not a salvager, but he can be upgraded with many upgrades.
Stealth general's Ratel II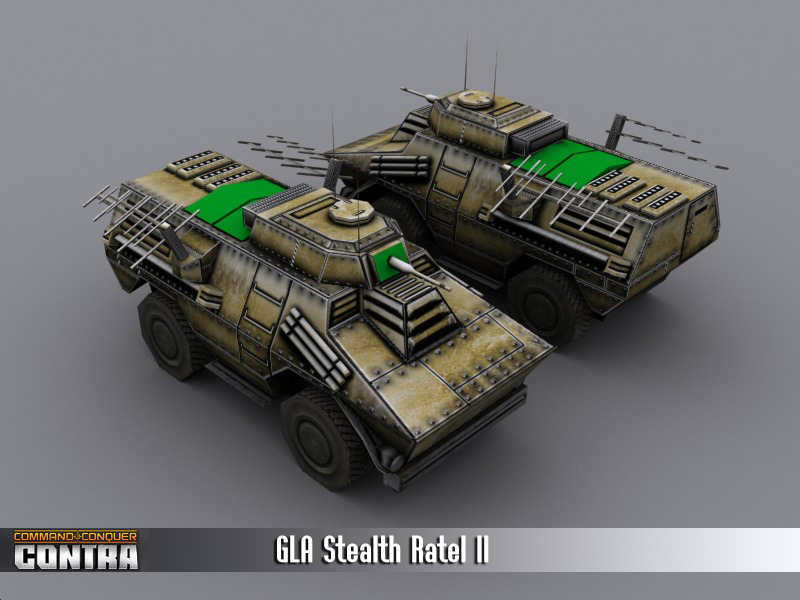 This ratel variant is made specifically for stealth general. Available at rank 3, Ratel II is a sneaky bastard who lures his targets into trap. Ratel II is stealth by default, while standing still and shooting. He reveals himself only when moving. His special ability allows him to fire a jamming beam which makes enemy unit unselectable, while remaining stealth he also fires primary machinegun and deals significant damage to target. Targeted vehicle is helpless, cannot return fire because Ratel II is stealth, and also cannot force fire because cannot be selected. Only scout unit, or another can help you if you find yourself in trap. Since he is smaller, he can transport only 2 units (cannot fire from inside). Also, he is not a salvager.
Another big thing, is change in Laser general's gameplay.
Laser general's units are no longer upgradeable through different lasers, they get better lasers with each rank. Basically, all laser units start with blue laser, while progressing through veterancy they improve to green, orange and finally red lasers. Advancing with laser units now pays off more than waiting and purchasing upgrades, I like to call this rampage gameplay. The more units your unit kills, the better weapon it gets. We all know each veterancy rank improved slightly weapon for each unit, but for laser units, this is very noticeable, both visually and gameplay-wise.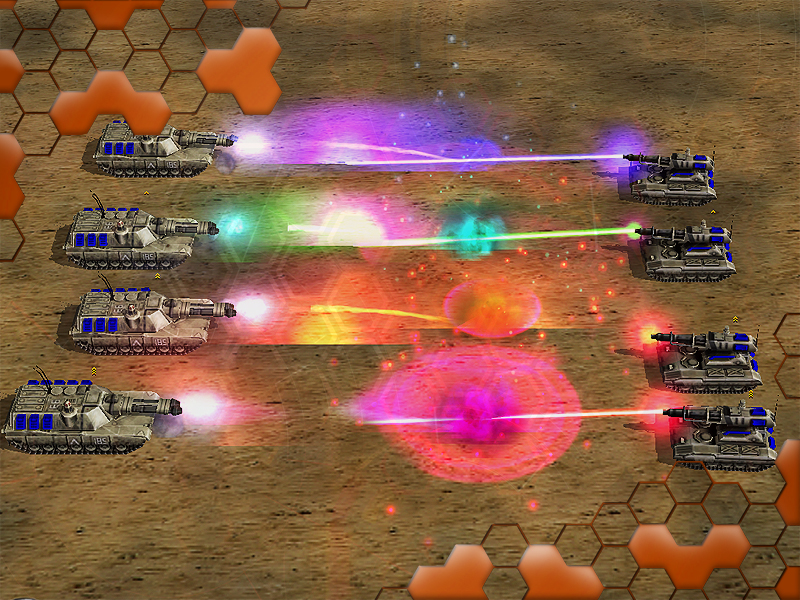 Some additional stuff is given to laser. New Laser Training power, available at rank 3, makes all laser units start with green laser. For this general, most important upgrade is Training upgrade from strategy center, which makes laser units gain experience twice faster.
Another small addition are generals flags on GLA Factory structures. No longer you will have to click on worker or factory to find out which general it is, you can simply look at flag.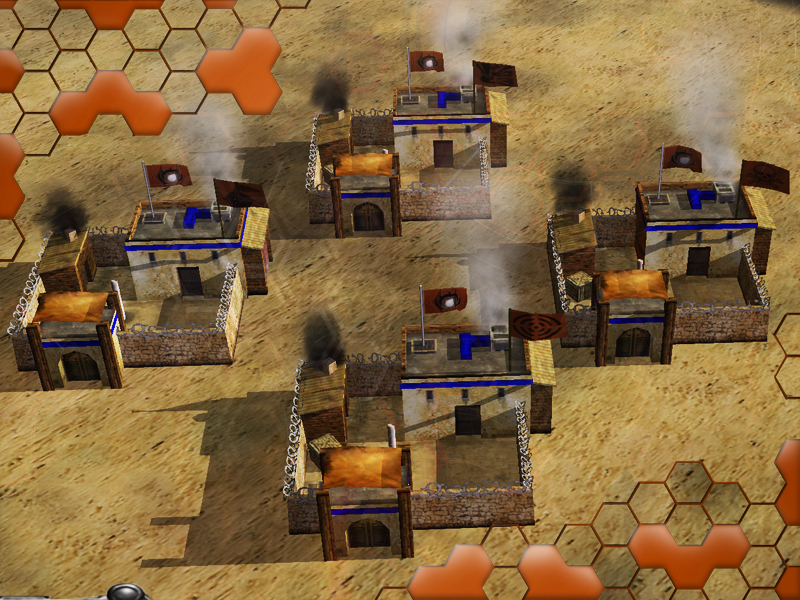 I recommend you to follow Persun's youtube channel. He is our tester and he uploads videos of our games every week, as well as many other walkthrough videos. Our last 2v2 game will show you laser gameplay and Ratel in-game. It was a great game, take a look at it:
Thanks to our new members, Marakar and Teteros, we have more intense and mixed games. Before I end this update, Predator wants to leave a message too.
- Hi people, Predator here. Just want to keep you up to date on what's going on with other aspects of the mod, the ones which I'm responsible for. I have fixed some big AI issues, working on Challenge and Campaign as much as I can, and improving some cameos as well. Some people have requested new multiplayer maps, containing usable Boss technologies, but sadly, I don't have enough time in my hands for them... If you have interesting ideas in mind and would like to make cool maps like these, feel free to send me a PM. Show me what you've made and I may include it in the next release. I have a physical part done for an AOD map by the way (but no scripting). It's been sitting on my PC for years. Also, I would appreciate if anyone experiencing problems with the Contra Launcher (the "Could not launch Contra" error in particular) contacts me. I have made some changes to it, but need someone who had problems with it to test if it works for him now. Thanks guys.
There are some new features that are in progress, which will be shown in the next updates. Until then, stay tuned!
Edited by predator_bg, 06 August 2016 - 06:12 PM.