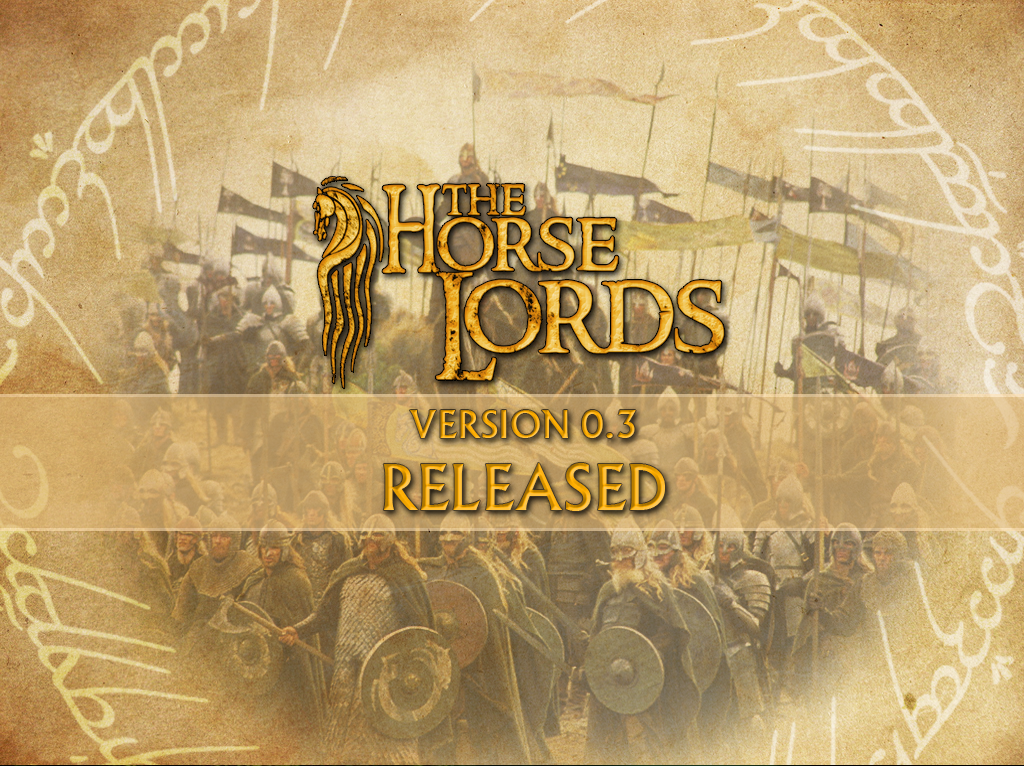 The Horse Lords Team is proud to present our first release version 0.3
In this version you will get:
Gondor, Mordor, and Isengard as fully functional factions.
A Gondorian Hero for Create a Captain
New HD Art
Download here on MODDB!
Mod Installation instructions are included in the download file or can be found here:
Unofficial Patch 2.02 is required to be active in ROTWK to play The Horse Lords.
Check TheDestroyer's guides on setting up 2.02:
Enabling/Disabling 2.02 to play other mods like Edain: