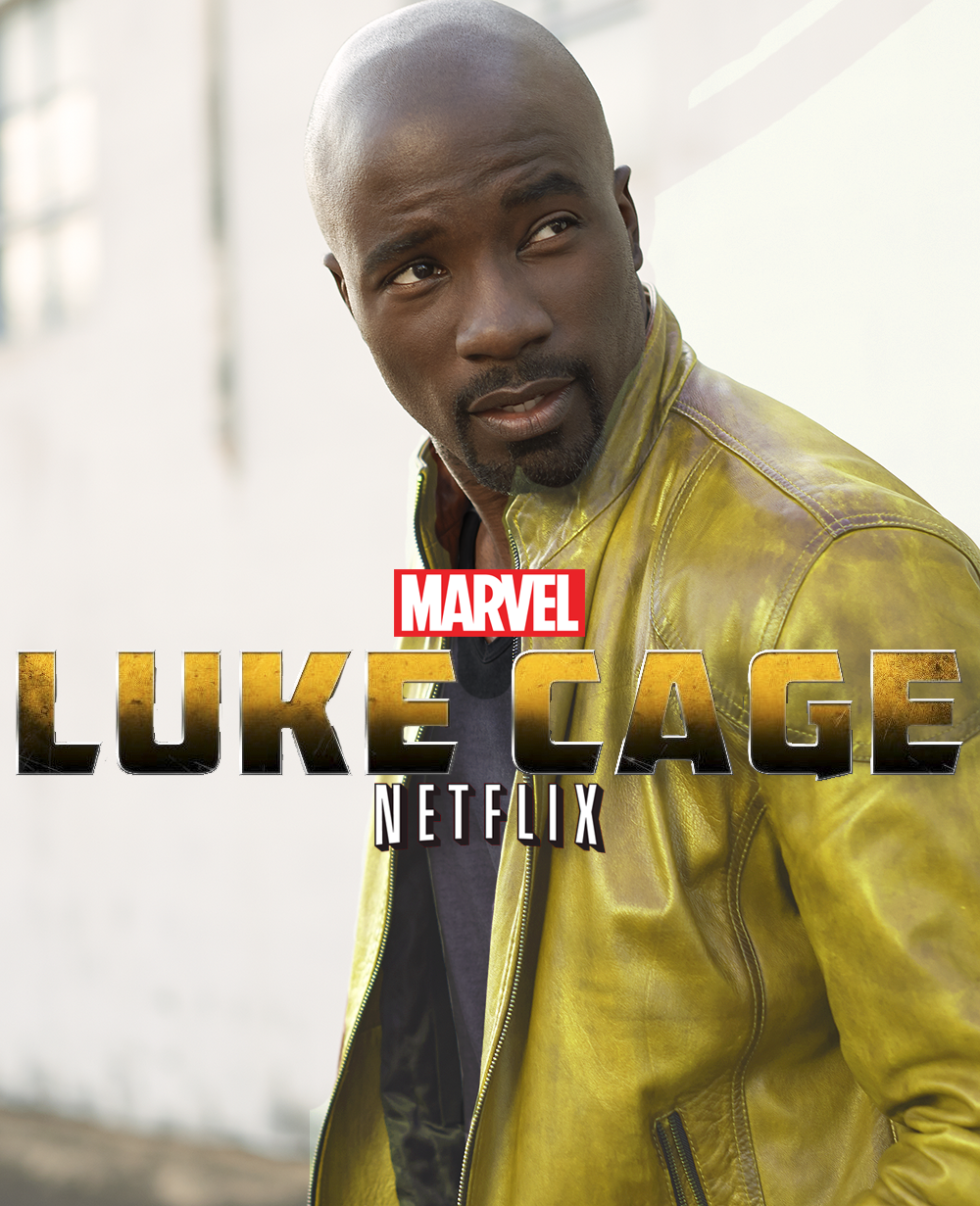 Step aside, Shaft. Tell your grandpa to stop watching Roots and send his geriatric butt to Nick Cage: America's next first black superhero. Luke is super strong, bullet proof, and... ... well, that's it. Sure, he was created by a white man who used a lot of Caucasian science stuff, but Luke don't take nothing from no white man. Watch as we get to explore his body in the first ten minutes of the series. Then watch as he is faced off against Cottonmouth, a pretty typical gangster with about 20 guys working for him. Then keep watching as that gangster is replaced with an infinity less interesting gangster with even less goons working for him.
Sure, you might be asking grandpa, "Hey... why does my crotch react strangely whenever Luke Cage is on the screen?" Don't worry about that. Luke Cage is much more than crotch candy for you and your stupid grandpa. Luke has a... personality. Sometimes. And he likes to do good things when bad guys do bad. And he doesn't kill people because good does not bad when good is justice, or something like that. Superhero stuff.
... Actually, besides the saucy one-liners he blurts out like a schizophrenic every time a major plot point is about to happen, there isn't much to take away from our burly hero. The obvious future ex Miss. Cage is also a total snooze cruise since she's just an ordinary woman that came right out of a typical Harlem themed Law & Order episode. What's that smell? Why, of course it's plot panning. If you're interested in tip-toeing your way around with Luke Cage, then prepare your strangely aroused butt for hours upon hours of Luke walking around Harlem with a concerned face, and while the bad guys throw in some 2-cent philosophy lessons while progressing the plot at steady (and safe) canoe pace.
The first season was boring, the villains were actually not even remotely a match for Luke Cage, most of the characters were just recycled from Netflix's actual good superhero shows, and you don't need to be a soothsayer to predict the penny and dime plot points this giant turd of a show farts out every episode. Boring, boring, dumb, boring... I think Netflix should have left this one... in its CAGE. ... ... Bec... because his last name is... oh, never mind.
If you want a bonus prize, guess how many times I called the show Nick Cage in this single post and had to edit it.