Hello everyone! Our friend Mike.nl, from Petrolution Mod Tools, has posted the source code from pratically all his tools on GitHub. It uses the MIT License, so anyone can fork it follow this license... and yea, you'll need the latest Visual Studio to compile the code and some C++ skills to understand it.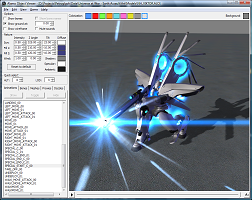 His GlyphX Tools includes:
- alo-viewer
- particle-editor
- lua-converter
- string-editor
- mtd-editor
- animation-converter
- chunk-viewer
- map-preview-extractor
So, it's a jewel! Everything you need to know about the file formats used in the Alamo Engine, from Petroglyph Games, is there. Have fun!