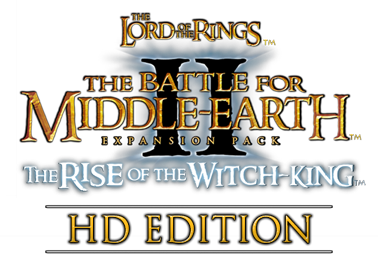 What is it?
The RotWK: HD Edition is a model pack featuring both reworked and all-new unit and hero models.
How does it work?
RotWK: HD Edition is being developed primarily for use on Revora's T3A:Online multiplayer server.
The most important feature of this model pack is that it's intercompatible, meaning you can
use it online even if your opponent doesn't have it installed.
You will not run into any compatibility or out-of-sync issues while running this pack.
How do I install it?
RotWK: HD Edition is still currently in development.
~ Mathijs and RiderOfRohan
Gallery