The time has come to roll out the newest patch for
Mental Omega
,
update 3.3.2, which includes Ares 0.Dp1
. Once again
AlexB
delivers a wide selection of improvements to Red Alert 2 Yuri's Revenge game engine, which allows us to focus on new features and important gameplay tweaks that further enhance our mod. Furthermore, more fixes and tweaks to the Client created by
Rampastring
have been done in recent weeks, the most important one being changes to which files are compared between players on
CnCNet.
Just like the last time, you can either use the Mental Omega Client to perform the update or download the files manually and extract them in your Mental Omega folder.
It's also worth mentioning that our website supports two other languages, with language packs for the mod soon to follow:
Chinese
and
Russian
.

The 3.3.2 update comes with
13 new singleplayer and cooperative missions
, further continuing and expanding the story of Mental Omega.
Allied Act Two Mission Paranoia
Allied Act Two Mission Relentless
Soviet Act Two Mission Power Hunger
Soviet Act Two Mission Thread of Dread
Epsilon Act Two Mission Obsidian Sands
Allied Co-Op Mission Hypothermia
Soviet Co-Op Mission Ravages of War
Soviet Co-Op Mission Combustion
Soviet Co-Op Mission Cyberanatomy
Epsilon Co-Op Mission The Cardinal
Epsilon Co-Op Mission Mind Over Matter
Epsilon Co-Op Mission Neuromancers
Epsilon Co-Op Mission Backbitten
The 3.3.2 update also (finally) adds
full mission briefings
to many of the
Act Two
missions that are currently available.
In addition to the new story-based maps,
4 new Challenge maps
have been added, each with its own unique trait.
Contagion Challenge against the Scorpion Cell
Madness Challenge against the Haihead
Revolution Challenge against all 3 Soviet subfactions
Heavyobject Challenge against the defensive subfactions
Last, but not least, several new
skirmish/multiplayer maps
have been added. They are as follows:
'(2) Hamlet Mirror', '(2) Hanamura', '(2) Spratly Island', '(4) Dragon Harbour', '(4) Hail Mary's Revenge', '(4) Transistor', '(4) Warhead Junction', '(4) Winterspring Redux', '(6) Gryphon Paradise', '(8) Central Quad'
Additionally, a lot of these new maps include a new tech building:
Tech Reinforcement Pad
, placed usually somewhere near the center. Capture it to get free unit drops.

Now let's talk some of the most important gameplay changes, balance tweaks and bugfixes in this patch.
Soviet mission 'Noise Severe' has been moved, along with 'Archetype', to a new section in the mission selection screen called Covert Operations. Any additional missions that are not part of the main story in Act One and Act Two will appear there from now on. Since 'Noise Severe' does not affect the main story in a major way, I've decided to move it and make room for one more Soviet mission between 'Earthrise' and 'Death's Hand', which will be called 'Fatal Impact'.
Stolen tech units now require infiltration of both the advanced technology building (Tech Center, Soviet Lab, Pandora Hub, Cloud Piercer) and the respective side's ConYard.
The mod should now properly default to English to prevent launch errors if Mental Omega files were extracted to a directory with the version of the game in a different language.
Superweapons toggle is no longer permamently set to 'yes' in Challenge mode, except for the 'Superweapons Challenge'.
Mental AI Boost makes the AI even more difficult now.
The CnCNet message that says '

Modified files detected! This person could be cheating!

' should be more reliable now, so if you get one in 3.3.2, there's most likely something wrong with someone's Mental Omega setup and they could in fact be cheating with modified files.
Thanks to Ares updates, units can no longer be used to block War Factory or Refinery entrances with the use of ALT key.
Foehn MCV prerequisite has been changed from Nanofiber Loom to the Cloud Piercer.
Haihead AI will now properly use the M.A.D.M.A.N. against you.
EMP Mines, M.A.D. Mines and Genomines are no longer instantly active after their placement, they require a few seconds to become armed.
You can see the complete list of new additions, changes and bugfixes under the following link:
Here are the preview pictures of new and updated objects in the game: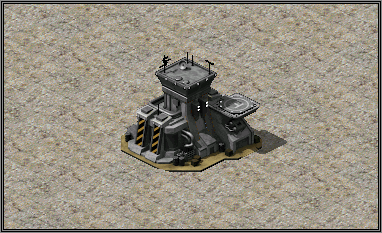 Tech Reinforcement Pad by Nooze



Allied Paladin Tank Destroyer (mission unit) by ONEX



Allied Super Thor (mission unit) by Azri_Apoc & ONEX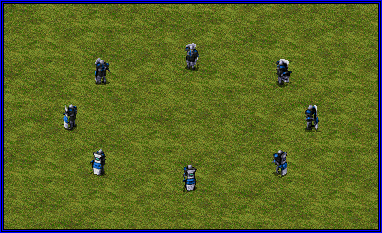 United States Riot Trooper by Trans_C



Yuri's Statue (mission structure) by Donut_Arnold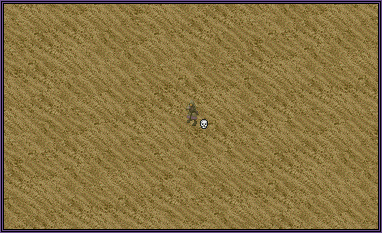 Scorpion Cell Malver by Trans_C
Send us all the feedback regarding the new update at the usual places.

The developer playthrough of Mental Omega campaign continues on
our YouTube channel
. One of the new missions added to the mod in this update is a remake of a classic Mental Omega 2.0 mission, now known as
Paranoia,
and it's as difficult as ever! Remember, everything in this jungle is out to hunt your heroes down. The other missions will be uploaded to the channel too, eventually.
That's all for now, stay tuned for more news!

If you'd like to help develop
Mental Omega
further, write an e-mail to
mental.omega.apyr@gmail.com
We always welcome additional
Voxel Artists
,
3D & SHP Artists
,
Mission Scripters
and
Voice Actors
.
Single contributions are also welcome and will speed up the development of the mod.