It was a strong year for television... or... whatever you call TV shows anymore. It's also the start of a downward decent into mud and utter failure as several good shows are just progressively getting worse. Luckily, there are plenty of brand new shows that managed to make up for the recent failings. Here are the carefully selected TOP 7 shows of 2017.
#7 Star Trek: Discovery
The Trek is back with a whole new cast and story. One of the most visually appealing shows you'll ever see, Discovery is about a war with the Federation and the Klingon Empire, fit for an entire new generation of science fiction and special effects. You don't need to know anything about the Star Trek universe, as it brings fresh new concepts to the series.
#6 Riverdale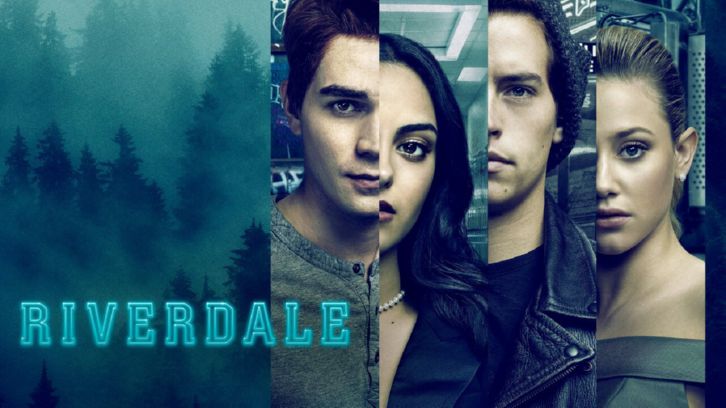 Oh for God's sake, Pasidon... I know. It's a show about some horribly symmetrical teenagers that were taken right out of the Archie comics. The show has nothing to do with the Archie comics other than the names and character images, but it has gotten very interesting from its series premier last year. Riverdale is a show about a town stuck in the American 1960's, featuring drama and murder that progressively becomes more interesting as the show goes on. Great bit of mystery, along with fantastic plots regarding gangs and drug warfare.
#5 Channel Zero - No End House
Channel Zero: Season TWO. Not one... TWO. The first season is awful. Don't watch it. Channel Zero is a different story every season, in the style of American Horror Story, featuring themes of art and technology. In Season Two, a group of teenagers haplessly wander into a mysterious house that appears in their neighborhood, becoming trapped in a familiar world that seeks to use them for reasons they can't quite fathom - UNTIL ITS TOO LATE.
#4 The Exorcist
After an incredible first season, the Exorcist returns with Father Marcus and his jittery, young apprentice to vanquish some more demons. This season, we have even more iconic scenes, even more horror and even more crazed Vatican demons. They manage to keep the theme of purging demons interesting while introducing different tropes that keeps the show interesting. It is a FOX show, so it could be canceled for literally no reason anyway.
#3 American Horror Story
Well, well, well... looks who's back off of Pasidon's naughty list. Finally, American Horror Story gets its crap together and makes something worth watching after 4 years. AMS Cult is based around the 2016 election, telling a story of Kai Anderson (played by Evan Peters) who uses Donald Trump's presidency as a platform to feed on people's fears. What is his plan? What the heck is even going on? For once in 4 years, I'm happy to find out.
#2 Gotham
The show that has made the top of my lists every year continues to top it off with more insane action and intrigue. This year, the city goes absolutely off the rails and gives us loads of character developments that I just can't stop watching. Want to watch a crazy pig-man feed homeless people to the rich? Or even a man's face get stapled back on? Gotham has it all.
#1 American Gods
Wow. Where did this show come from? It just premiered this year and it is some of the best television you'll ever seen. An incredibly high budget show with a iconic cast and a collection of stories that will keep you horribly interested. It's about a man that gets mixed up in a world of living gods, letting us go on an adventure that is far from predictable. Lots of fun to watch and some of the best television you'll ever see. Also, has one of the best intros you'll ever see.
Honorable Mention: Twin Peaks Season 3
While it's fantastic television, I couldn't put it on the list because it was just too wonky. Way too much filler, way too much plot panning and teasing, and far too many underwhelming conclusions. But it's the things you don't see coming that make it an honorable mention. What on God's green earth is even happening in this show? I don't know and I don't want to know. If you disregard the countless hours of dull plot panning, it's the best horror on television.