Finally, the newest patch for
Mental Omega
is here, and it is quite a milestone. The
update 3.3.3, which includes Ares 1.0
by
AlexB
, marks the release, in which the
save/load functions have been restored
. Yes, you read that right -
SAVE/LOAD FUNCTIONS ARE BACK IN MENTAL OMEGA
. Additionally, since we've skipped Ares 0.E, we can mention that AlexB has also delivered another selection of improvements to Red Alert 2 Yuri's Revenge game engine. Like always, you can either use the Mental Omega Client to perform the update or
download the files manually
and extract them to your Mental Omega folder.
It's also worth mentioning again that our website supports two other languages, with language packs for the mod, which have been updated to work with update 3.3.3:
Chinese
and
Russian
.

So, if you didn't get it the first few times: update 3.3.3
fixes save/load
, so if you've been stalling your quest through the Mental Omega campaign, waiting for this feature to come back, now is the time! In addition: a
customized version of the FinalAlert2 map editor
, which is compatible with Mental Omega 3.3, is included in this update and accessible through the mod's client.
If you are a
Windows 10 user
and you've been experiencing issues with Mental Omega multiplayer recently, this update should fix those issues for you. If that doesn't happen,
let us know
. Also, you might want to try the new renderer,
DDrawCompat
created by Narzoul - it might enhance your game performance, especially if you are using the aforementioned Windows 10.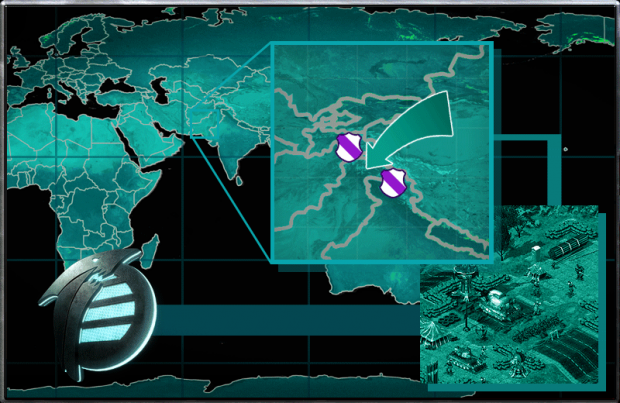 The 3.3.3 update comes with
11 new singleplayer and cooperative missions
, steadily approaching the conclusion to Act Two of Mental Omega. It also marks the release of first 3 missions for the 4th faction,
the Foehn Revolt
. In the story, they take place after
Machinehead
.
Allied Act Two Mission Insomnia
Allied Covert Op Mission Obstinate
Soviet Act Two Mission Meltdown
Soviet Act Two Mission Earthrise
Epsilon Act Two Mission Machinehead
Epsilon Act Two Mission Unthinkable
Epsilon Covert Op Mission Blood Rage
Foehn Origin Mission Nobody Home
Foehn Origin Mission Kill the Messenger
Foehn Origin Mission Tainted Empire
Epsilon Co-Op Mission Metaphor (replaces Cornered)
The 3.3.3 update includes
full mission briefings
for all of the new missions, meaning that this time there are none without one.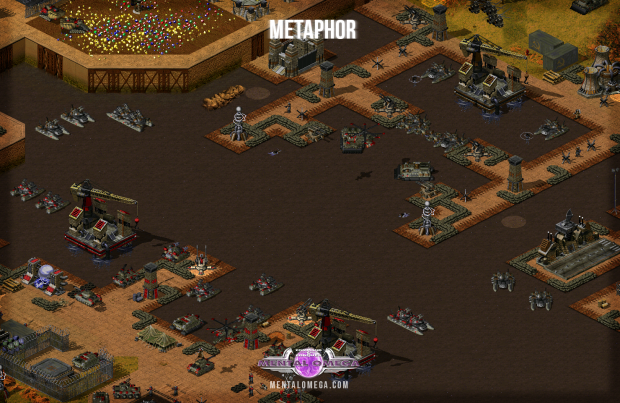 In addition to the new story-based maps,
a new Challenge map
has been added, with its own unique trait, and several previously released ones have been heavily revamped.
Heroslayer Challenge against the enemies with a powerful "army of clones"
Last, but not least, numerous new
skirmish/multiplayer maps
have been added. They are as follows:
'(2) Big Little Lake', '(2) Obsidian Knoll', '(2) Poisonous Milk', '(2) Route Sixty Six', '(3) Medusa', '(3) Don't Cross the Streams', '(4) Extra Small', '(4) BizarroGrid', '(4) Ivory Wastes', '(4) Mentalopolis', '(4) Not Without A Boat', '(4) Practice Yellow', '(4) Red Sun Canyon', '(4) Scorpion Trail', '(6) All the Fury', '(6) Alert Status Red', '(6) Ant Arctic', '(6) Blizzard Peaks', '(6) Cold Hard Crash', '(6) Frostburn', '(6) Paradise Warfare', '(8) Pacific Rim Mega', '(8) Tic Tac Toe'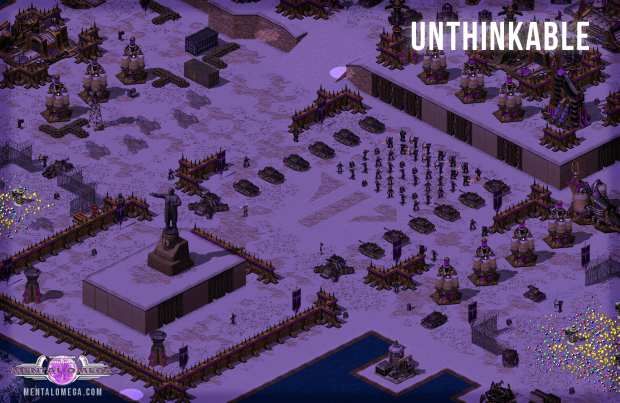 Just like the last time, let's now talk about important gameplay changes, balance tweaks and bugfixes in this patch.
a new unit has been introduced into the Foehn navy, the Whipray: it is an anti-aircraft drone ship with a confusion rifle and a 'Golden Rocket' launcher, which requires a Cloud Piercer to be built. With its introduction, the Swordfish loses its AA capabilities, but also gets a price decrease to compensate.




Foehn Whipray by Mevitar
you can now check the game host's ping in the CnCNet lobby
the AI has been heavily revamped, especially in the special game modes
when starting a match or mission, you should no longer spawn into the original game's main menu and crash
most of Co-Op maps have been updated to feature difficulty changes
new Statistics window in the client logs your skirmish/multiplayer battles
multiple new IFV modes have been added to the game, Mercury IFV mode has been removed, each hero now has a mode of its own
Experimental Warpshop build limit has been increased from 1 to 2
firepower of all capturable tech defenses increased by 10-20%
price of all T2 defense towers decreased from $1200 to $1000
cloaked objects no longer get uncloaked when hit with effects, which don't affect those objects
stat buffs are now applied to objects, which are under the effect of Iron Curtain/Force Shield, most of nerfs still are not
you will now be given a proper amount of starting cash in Epsilon Co-Op Backbitten
choosing United States in Contagion Challenge will no longer give your MCV to the enemy instantly
You can see the complete list of new additions, changes and bugfixes under the following link:
Send us all the feedback regarding the new update at the usual places.

The developer playthrough of Mental Omega campaign continues on
our YouTube channel
. Videos for each of the new missions, on Mental difficulty, will soon be available on it. Here's
Nobody Home
, the beginning of the Foehn Origins.
That's all for now, stay tuned for more news!

If you'd like to help develop
Mental Omega
further, write an e-mail to
mental.omega.apyr@gmail.com
We always welcome additional
Voxel Artists
,
3D & SHP Artists
,
Mission Scripters
and
Voice Actors
.
Single contributions are also welcome and will speed up the development of the mod.