Greetings, fellow modders.
-
In my own Battle for Middle-earth 2 mod, there will be 9 Dwarven faction heroes:
Prince Bard
King Brand
Prince Thorin
King Dain
Gloin
Gimli
Dwalin
Bifur
Radagast the Brown
Here is my hand-drawn design for 6 of them (in-game models and gameplay of them coming soon!):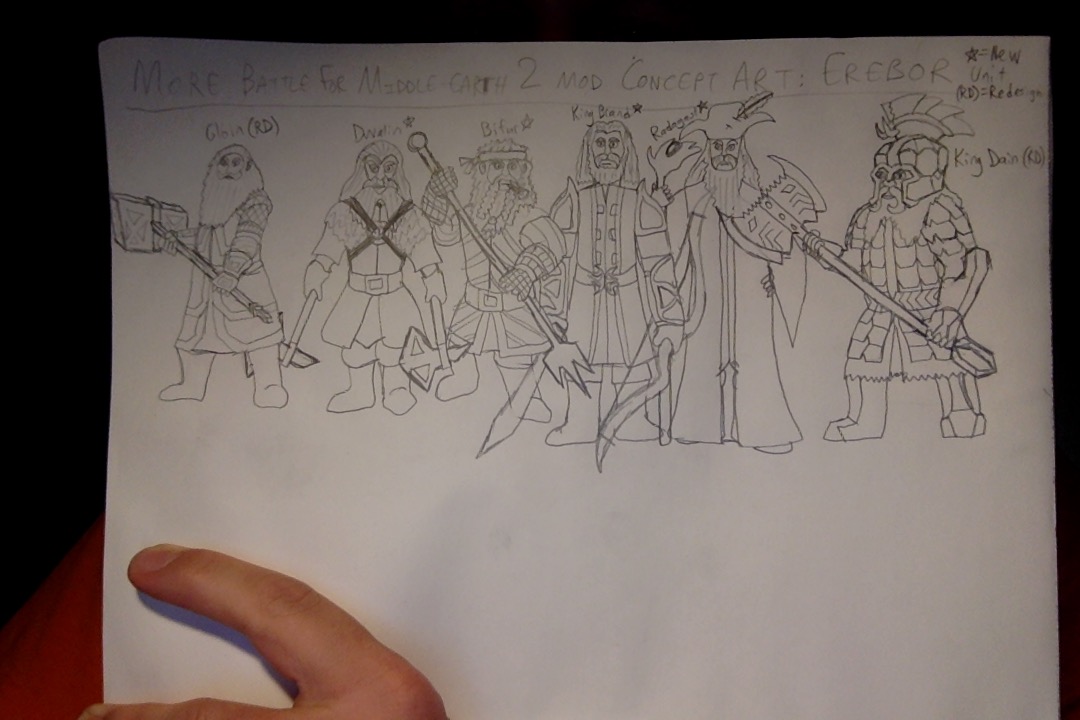 Next, I will share what they look like in the game! But until then, what does everyone think of these concept arts?