As you might have heard or read, the original plan of mine for patch 3.3.4 for
Mental Omega
was to have it contain the conclusion of the Act Two storyline - the remaining 7 missions, the names of which you already know. After some thought and some
recent developments
, I've decided to switch the plans a bit and release new content to the players sooner, since I've known for a while that these final missions of Act Two would take more time and effort than usual to be completed, and a release earlier than in December would not be possible (and this date is not final either). As such,
there's going to be an additional patch in Summer
- the 3.3.4 update will become something different than I initially intended.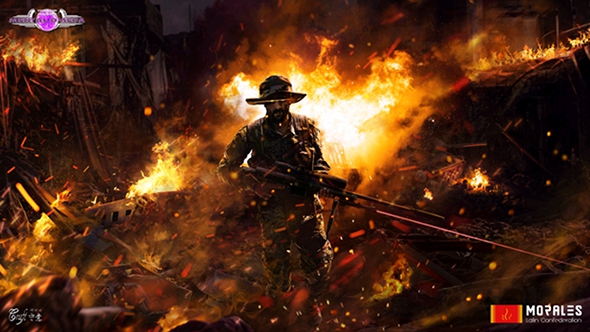 Thanks to the efforts of our mission designers, both veterans and newcomers, we've prepared
9 completely new singleplayer missions
for this surprise update! They are as follows:
Allied Covert Op Mission Fullmetal
Allied Covert Op Mission Gridlock
Soviet Covert Op Mission Eclipse
Soviet Covert Op Mission Dawnbreaker
Soviet Covert Op Mission Brothers in Arms
Epsilon Covert Op Mission Taciturn
Epsilon Covert Op Mission Nightcrawler
Epsilon Covert Op Mission Survivors
Foehn Origins Mission The Great Beyond
The Great Beyond
is the 2nd out of three additional missions for the Foehn Origins. Back when I first announced
Nobody Home
for Foehn, I intended for the Origins campaign to have 3 missions total, however, thanks to
Esther
and
Ollerus
, the final number of missions in it will be 6, with the last 2 missions to be released alongside the finales of Allied, Soviet and Epsilon campaigns.
While Covert Ops are mostly side stories,
Dawnbreaker
and
Brothers in Arms
are both part of the final Soviet story arc: the liberation of Russia from Yuri's hands. As the Soviet task force on the Moon is preparing for their counter attack, the forces that remained on Earth after Meltdown begin the grand operation ahead of them, preparing the grounds for the major siege of Moscow.
Eclipse
is a Chinese mission which takes place during their invasion of Japan in Act One.
Survivors
shows what Malver has done after Obsidian Sands, while
Nightcrawler
does the same for Rahn.
Taciturn
takes place between Act One and Act Two and is about Yuri's forces chasing down a Chinese agent who has found out the big Russian secret. The Allied Covert Ops,
Fullmetal
and
Gridlock
show what challenges the other task forces from the Paradox Expedition had to face, while the Paradox Engine itself was moving towards Cape Town.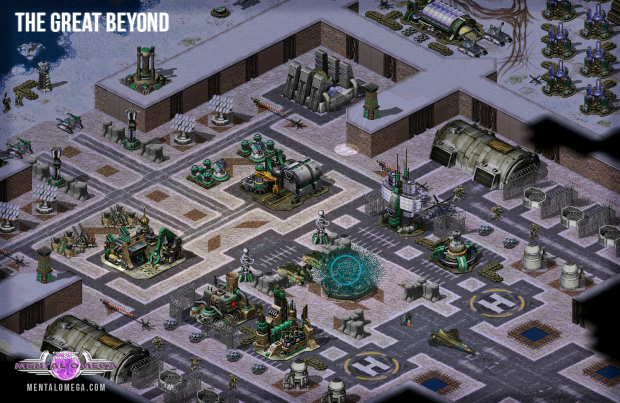 In addition to the new Foehn Origins mission and Covert Ops, another
Challenge map
will be added:
Firestorm Challenge against the Wings of Coronia armies with a Blasticade stronghold
As usual, new
skirmish/multiplayer maps
will also be available. They are as follows:
'(2) Closed Wide Open', '(2) Golden Spiral', '(2) Inferno Galore', '(3) Easter Island', '(4) Blood Feud Redux', '(4) Blue Hawaii', '(4) Dune Petrol', '(4) Double Shredder', '(4) Goldshire', '(4) Tetris', '(4) The Well', '(4) Woody Island', '(6) Avalanche', '(6) Black's Big Bluff', '(6) Death Stranded', '(6) Metallic Madness', '(6) Rorschach', '(6) Winter Desolation'
Out of the all planned bugfixes and changes, I believe the following are the most noteworthy:
'Free for All' can be chosen again as a game mode, it blocks the ability to make alliances before and during battle with no exceptions
the Built statistic has been added to the Statistics screen, which can now be completely cleared through a new button in the client
players can now choose a 'Random subfaction from a specific side' option in skirmish/multiplayer
Observers can now see a player's current production or money by clicking on their buildings
all amphibious transports are now immune to EMP weapons (but not freezing weapons)
several of Foehn infantry had their transport size reduced from 2 to 1 and can form IFV combos
Allied Co-Op map 'Low Rider' fully works again
You can see the complete list of upcoming new additions, proposed changes and bugfixes under the following link:
Send us all the feedback regarding the proposed changes for the new update at the usual places.
Long live Command & Conquer!

The developer playthrough of Mental Omega campaign continues on
our YouTube channel
. Ahead of its release, you can already take a look at the Epsilon Covert Op
Taciturn:
That's all for now, stay tuned for the 3.3.4 release and more news to come!

If you'd like to help develop
Mental Omega
further, write an e-mail to
mental.omega.apyr@gmail.com
We always welcome additional
Voxel Artists
,
3D & SHP Artists
,
Mission Scripters
and
Voice Actors
.
Single contributions are also welcome and will speed up the development of the mod.