Last week I started to learn Gmax and I found it more newbie welcoming than I thought..
Here is my Numenor Spearmen (animations comming soon).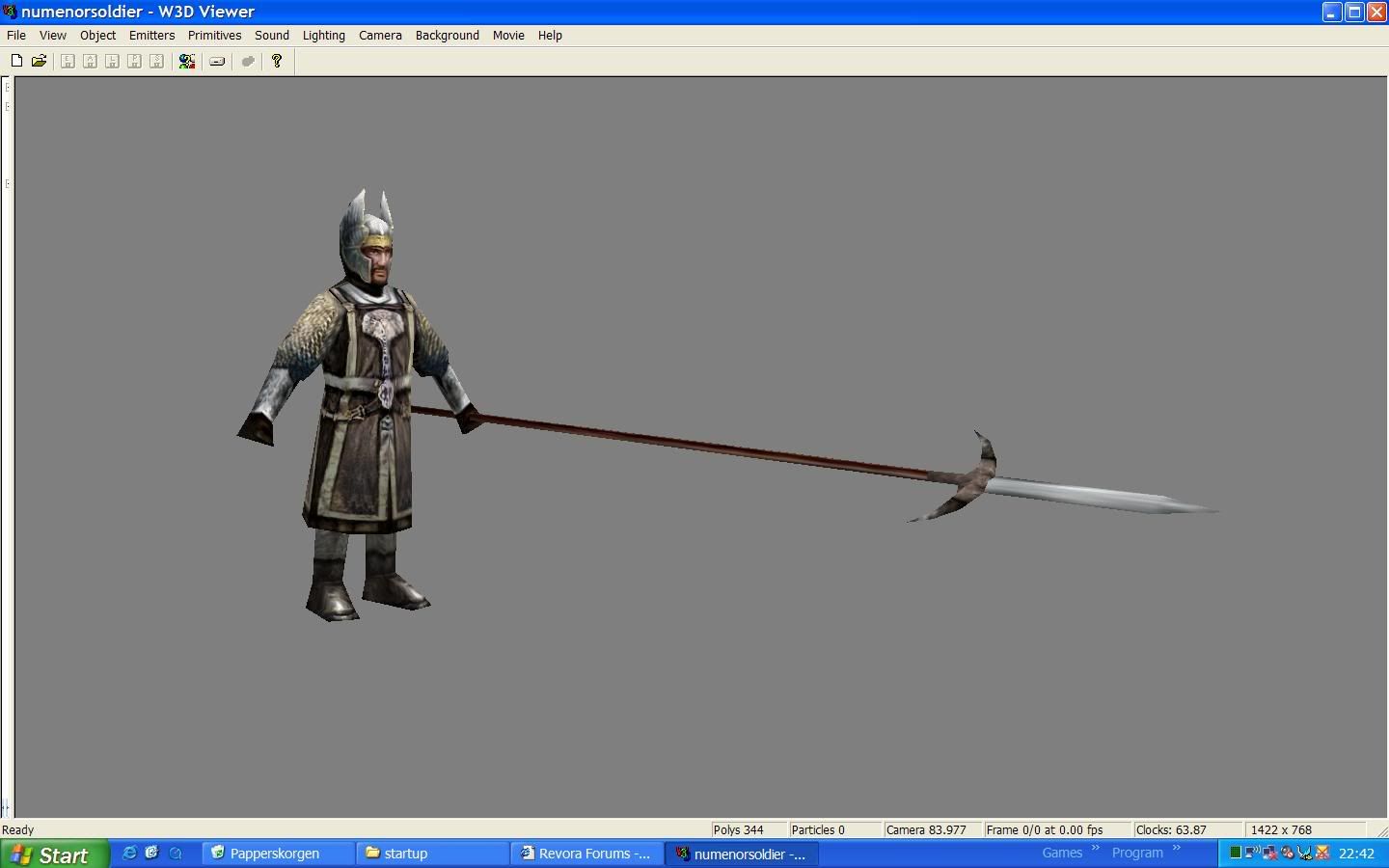 With spear edge.
pls come with critic ( both negative and possitive) as I want to evolve and learn from my mistakes
Edited by Lavskaegge, 29 March 2005 - 08:45 PM.