I (not too originally) am doing an Elves mod (more for self enjoyment than for a public mod, but I'll release some of my stuff when I finish if you like it). Anyway, I posted this Galadriel model and skin a while back, but I believe it was deleted during a site maintanance. Just for consistancy I'm reposting it here for any further suggestions.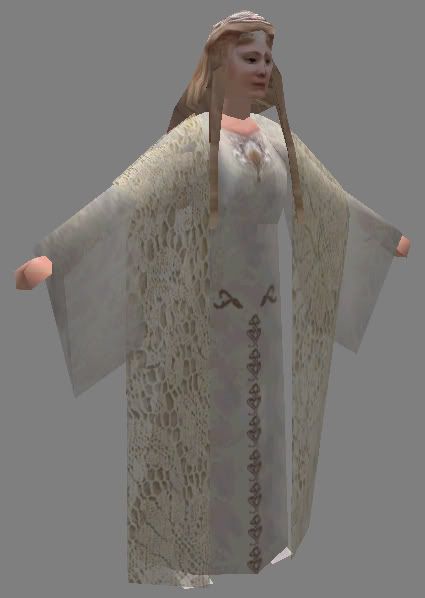 My latest work so far is completely for scratch, both model and texture. You might recognize it if you play Games Workshops LOTR SBG. Its a Gondorian Bolt Thrower siege weapon. The model and texture is finished, and I'm currently animating it. I'm hoping to find a nice use for turret logic with this but it might get too complicated. Anyway, here it is: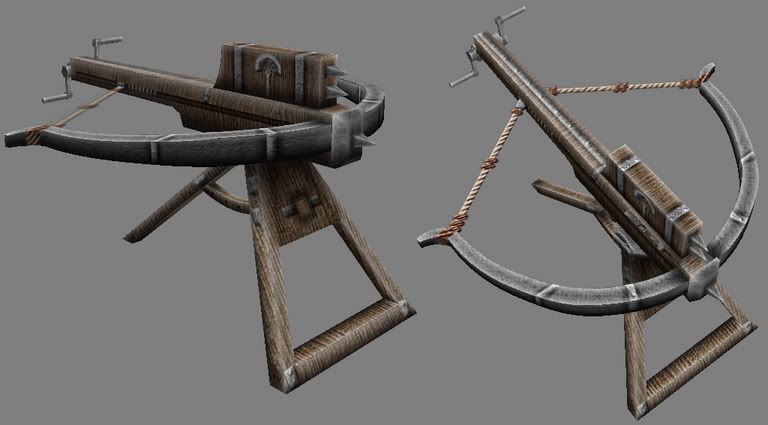 Suggestions?
Any ideas of what I could do next? I'm essentially practicing and learning on anything that interests me.