First you need to have a plan what do do! I recommend you to have its picture!
You need to download W3d Importer from
Tools
Then open Renx and think what model from BFME is most similar to yours!
Then Import it with W3d Importer. I am going to make a Half troll of far Harad for
Lord Dragonclaws Age of Alliance!
so I open orcs model. I import muorcbrute_skn from my W3d Folder!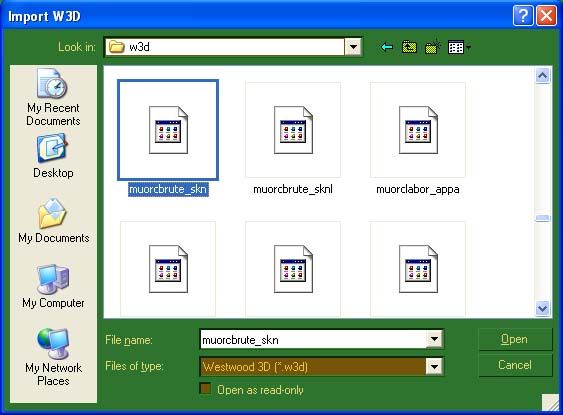 IMPORTANT: It MUST be _skn in models name if you want to change the model!
Then I zoom in with this button:
I is In South- East!
. Click on the Model
Then click on the Model with left mouse button and click hide unselected
then Left click on the model again and Click on the Convert to Editable Poly under
Convert to.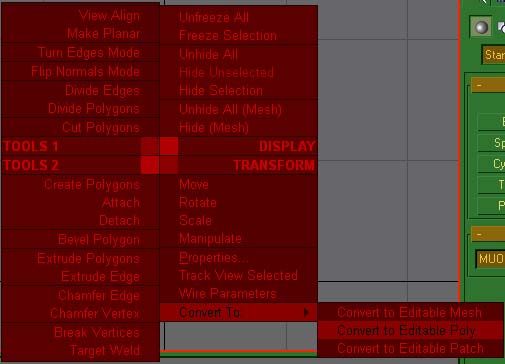 Then Click on the Editable Poly and Then Vertex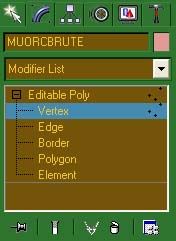 Then Change your Model with Moving and Rotating the Vertex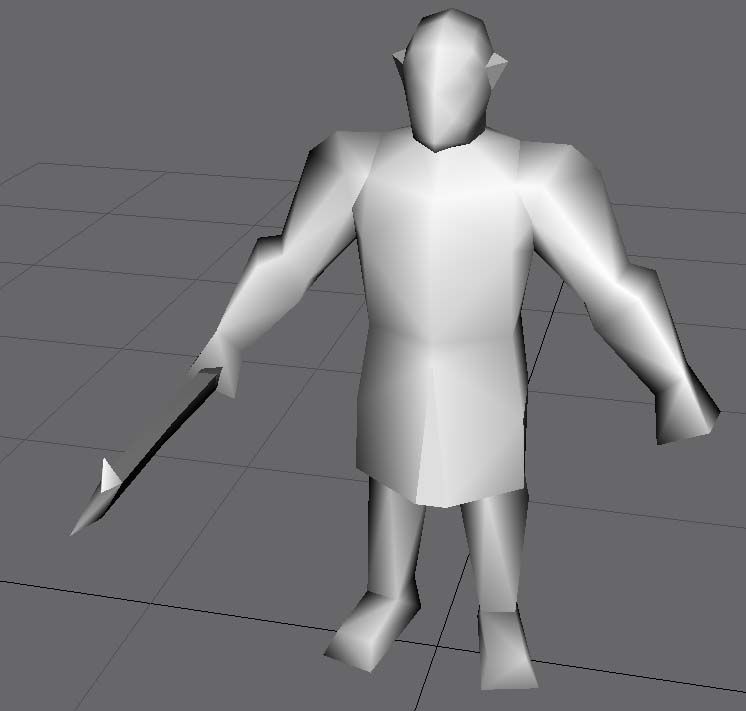 I want him to have Beserkers animations so he needs Beserkers bones I delete the Current Bones
and Hide everything. then I Import Beserker and Delete Everything exept bones then I unhide all
and HalfTroll has Beserkers Bones!
I recommend to save! I have not made a skin (I'l make a Skinning Tut later!)
but if you have add it like this: select the model and press M
Then Click on
then Pass 1 Make sure the Colors are
1 white
2 white
3 white
4 black
Then Click on Textures and then on

browse your Texture(IMPORTANT: It must be in .tga format) and then Click on

save
Left Click and unhide all! then Click on

and then
and then Click on WWSkin put it
anywere on the screen and then Click "add Bones" then Select all bones and then press OK
then select Model and click Edit>Clone I will make a random01 delete random and Change Random01
to Random then Click
and drag it from the mesh to WWSkin and Autolink Bones!
Do it with every mesh! then Click on a hammer. Click W3d Tools and then
add the settings like this:
Meshes:export Geometry
Bounding Boxes:Export Transform, Export Geometry, AABox
Arrows: Export Transform, Export Geometry, 2 Side, Normal
Forged Blade/effects:Export Transform, Export Geometry, 2 Side, Normal
Click File and then Export
Choose a Folder and do this
press OK and your first model is done
Edited by Tomat, 30 August 2005 - 11:21 AM.