A year ago, in the end of June, 2004, we were stressing to get R2 ready in time for D-Day. We missed the deadline by a few days (we released 9 June) but we were fairly happy about the release. One of the things that troubled me, was the incompleteness of the missions. We wanted so much more, but there's only so much you can demand of a team of volunteers.
One of our crowning "inachievements" however, was not having the Char 2C ready for the first mission. Despite a truly stunning model by Flyby, it never got UVW-ed and textured. This is how we saw the tank for 16 months. I promised Dutch candy (and more...) for the one who finished it, but nobody was interested, and it became our oldest unfinished model....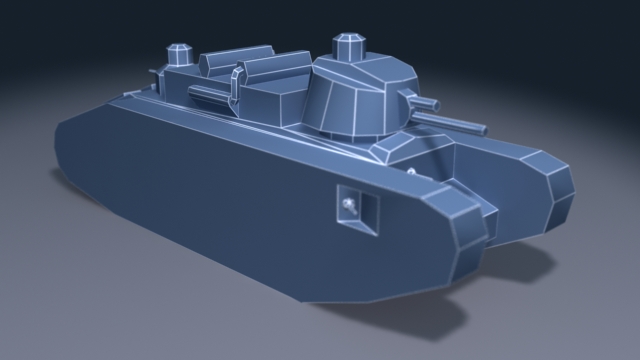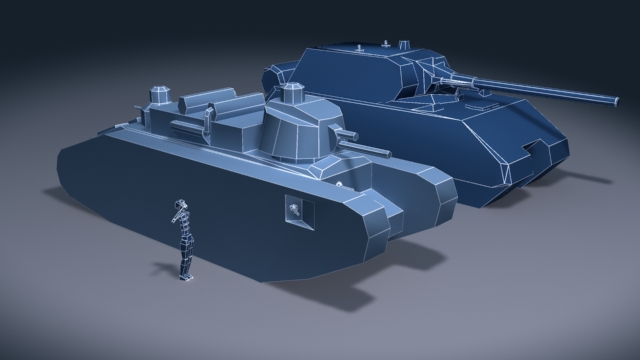 Until we cancelled Blitz 3, untill SimoK came to texture remaining Blitzkrieg 2 stuff...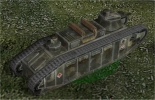 Now, you can finally battle the true French Monster Tank, weighing 68 (!!!) tons, armed with 4 machineguns and a 75mm cannon in the main turret. The Char 2C was the world's first multiturreted tank, the fourth machinegun being mounted in an independant turret at the rear of the vehicle. First built in 1919, the FCM 2Cs were among the oldest tanks to serve in the Second World War. They saw brief service during the Phoney War before the German Blitzkrieg as propaganda tools, before France came under attack. Despite their massive size and weight, they were comparatively weakly armored. When the German invasion came, all of them were destroyed by Stukas while on special railcars transporting them to the front lines. (Did I mention we also have that traincar? Yes, that means...!)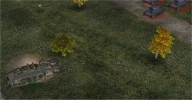 At the last picture, there are two blurred images. Those are not-yet finished Somua tanks, which we will show in an upcoming news release. I also want to add that on French maps, players who capture a civilian factory are able to build the Somua and Char 2C tanks.