Hi everyone, welcome on my private part of t3a
Ok, just a bit about me, I'm a 16 years old french moddeur. I have discovered the modding, one year ago on a forum with ched (and yeah still him, a great man, no?). It's thus that all started... after the codding.... the moddeling.... after that... the skinning... after
euh nothing.
Currently I'm working with 2playgames on the Deluxe Edition Mod (thanks to him to have trusted me). You can learn more about the mod
Here
.
Now I will show you my last model/skin, the Khazad Guard
-model by me (from EA /Gimli)
-Skin by me (totaly handdrawned)
-rigging by me (gimli skeleton)
-Unwrap UVW edited by me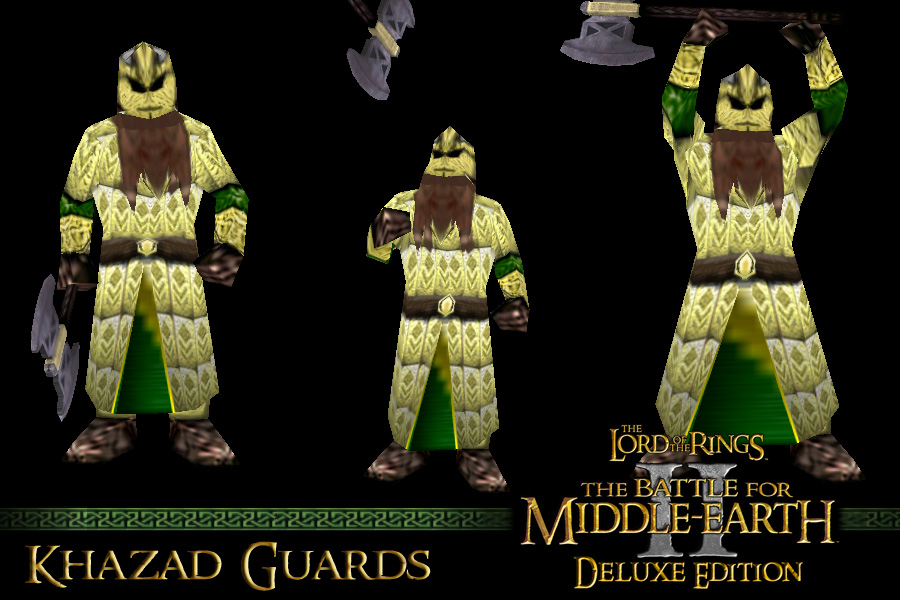 Ingame screenshot (taken by 2playgames)
Fell free to give comments!
Edited by @TiK, 20 March 2009 - 09:26 PM.