Freedom Studios(on PPM) has completed judging for their first voxel competition...the results are in at the PPM Mainpage. The crowning voxel king? MadHQ...for now. There's some controversy of the results, so they may be subject to change. Among the entries are Raminator's spectacular Banana Bomber, which is in dead last.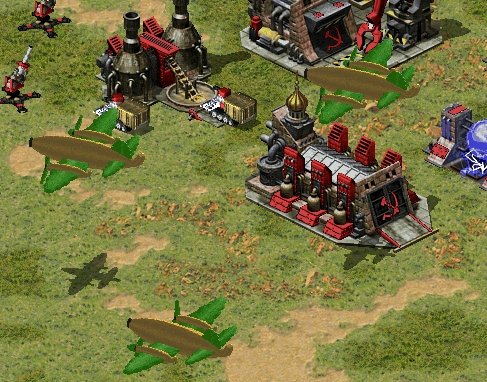 On the mapping front, a new TS map made by Ixith entitled 'Desolated River' has surfaced. Click the link and check this one out
http://ppmsite.com/f...pic.php?t=13480
And finally, Tiberian Odysee has shown pictures of a second map made by Titan MkII, TO's Resident cartographer has also revealed the names of two gamemodes that will appear in the 'mod' for TS...
"Infantry War
Abbreviation in map names: [IW]
Infantry war is a small-scale gamemode where you have to use infantry to defeat each other. Vehicles come from crates, or appear by other means. The amount of infantry you can build may be limited to avoid rushing. Basically, It allows for several short, funny games. I've run a few online tests on XWIS and people appearantly like the style of play. It doesn't really get boring.
Capturing Frenzy
Abbreviation in map names: [CF]
This gamemode focusses on capturing objects. Apart from being a very nice gamemode, it also allows you to practice your capturing and sneak skills. In most map, your (initial) construction options are limited; you have resources, just not the required equipment to use them.
Well then, what to do? It's a good idea to look around for abandoned outposts, deserted vehicles, civilian buildings etc. . It is unwise to actually destroy the structures of anopponent, because it leaves you unable to actually benefit from having gained terrain, apart from having destroyed a part of the taskforce of the opponent. " 11 more gamemodes are being worked on,too. Dont worry, though, our classic Command & Conquer gamemode is still here. here's a new Inf War map Mk2 has finished.