You heard me correctly, the mod is actually out! I'm so excited, I can't really say much about the mod, except PLAY IT! If you want to download it, click on the banner below or go to the downloads section of the site and click the banner there!
A few notes as to what was changed:
The "Extra Beer" upgrade is not included in the initial release, I plan on having it in release two, scheduled for Early Jan.
Several of the new units do not have voices and/or portraits, I'm still working on those. Expect to see them in release 2.
The Rohan Barracks does not have a build up animation, will be in release 2.
None of the new buidings have damaged Skins/models yet, will be fixed in release 2.
Feel free to comment/critique the mod here!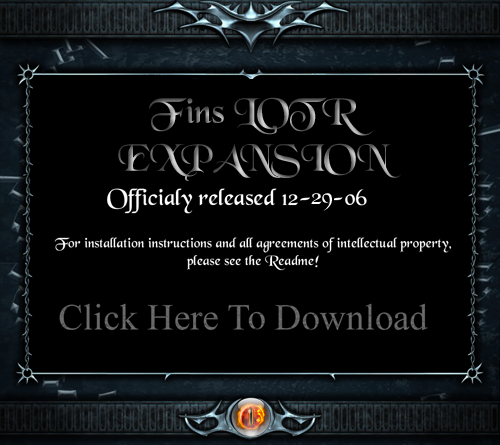 Edited by Fingulfin, 30 December 2006 - 03:53 AM.