Members of the Freedom League!
As we advance ourselves to counter that of the pathetic Legion forces and NEXUS, it seems we must double our efforts as dark news of new enemy has reached us... Butchering and harvesting defenseless towns for unknown purposes... what could their agenda be?
Our recon force set a base in the region...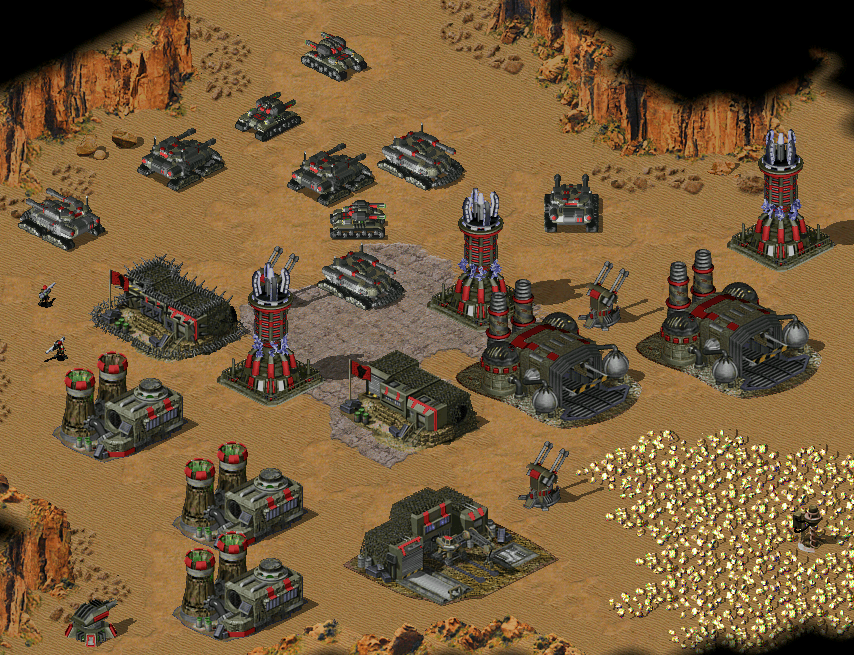 However, shortly afterwards we came under attack and soldiers reported they heard loud *clamp clamp* sounds before we lost contact...
In more recent intelligence data we have learned that this mysterious force has also engaged NEXUS holdings with success suggesting they are formidable foe while luckily they don't have an liking of NEXUS either.
Our cause is set my brothers, we will bring freedom from chaos by ultimate force and none shall stand in our path, not those selfish allied pigs nor the machines... we will rise again and all who stand in our way will pay in blood & oil.
*transmission ended*
If haven't noticed our new fourth side page in website check it out for some info as well logo and if logo doesn't tell enough listen
Right click and save as the mp3
this mp3 which however may make you mentally insane so be warned...