ROOT - MUNITORUM - NEWS UPDATE ----------------- LOADING
------------------------------------------------- 20%
------------------------------------------------- 50%
------------------------------------------------- 80%
------------------------------------------------- 100%.... DONE
UPDATE RECEIVED - VISUALS ONLINE.
------------------------------------------------------------------
Thought for the Day: Thought begets Heresy; Heresy begets Retribution.
The servants of the Imperium have not been idle of late. The greenskin "Waaagh" is growing in magnitude and becoming a major threat to the subsector. This report includes images of a convoy ambushed by a greenskin force in the desert, losses were high for the commander was unaware of greenskins in the region. Convoys moving through the desert are advised to do so with greater caution, the greenskin invasion is perhaps more significant than we had feared.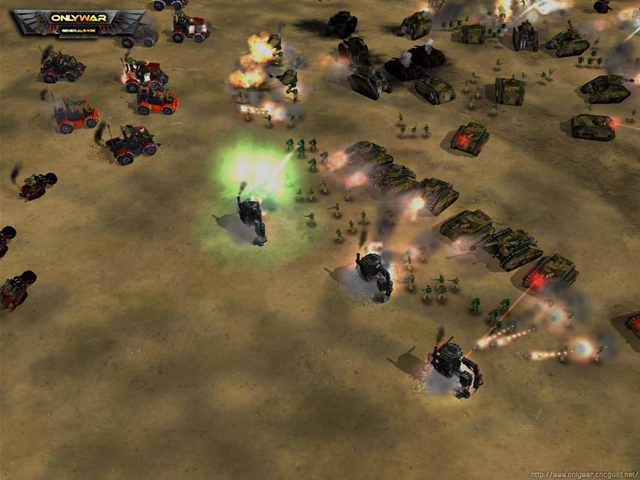 The commander, though attacked unexpectedly, still performed admirably in forming a passable firing line to meet the three Ork Killa Kans that charged the ranks.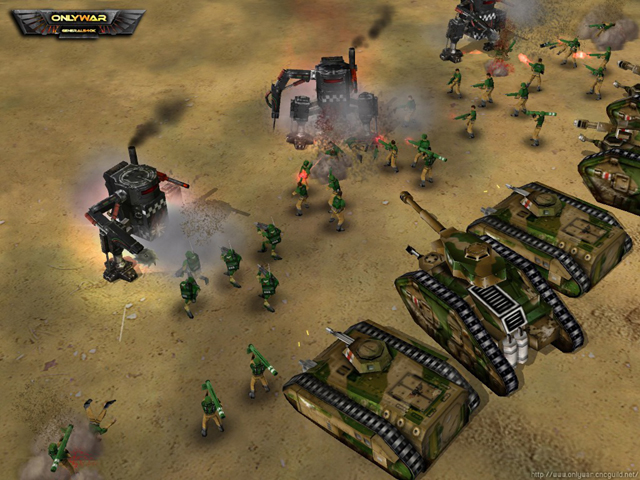 The Imperial Guardsmen were no match for the Killa Kans in close combat, but proving the power of drawing the line, the Leman Russes cut down the Ork walkers.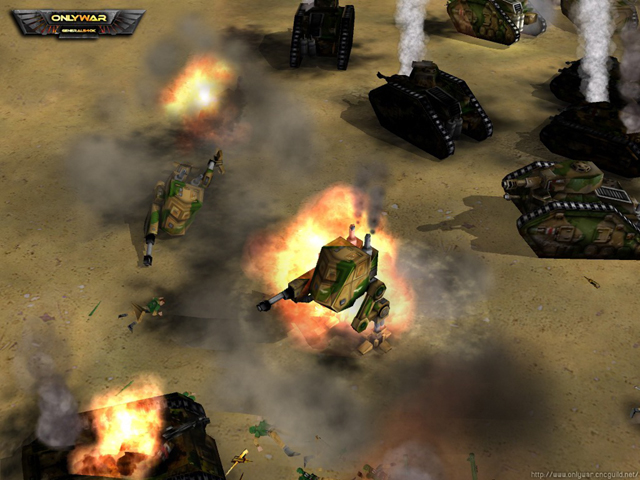 The front of the column was annihilated immediately, but the Sentinels performed admirably under fire, ultimately succumbing to Ork missiles.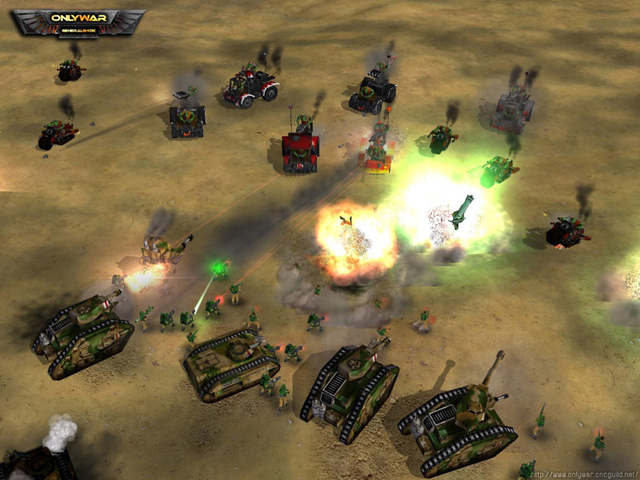 The second firing line was still forming when the main wave of Greenskins hit them, if not for the superior skill and training of the Kasrkin, the line would have broken much sooner.
Many brave guardsmen died for the Emperor, but the vile Orks were ultimately driven back.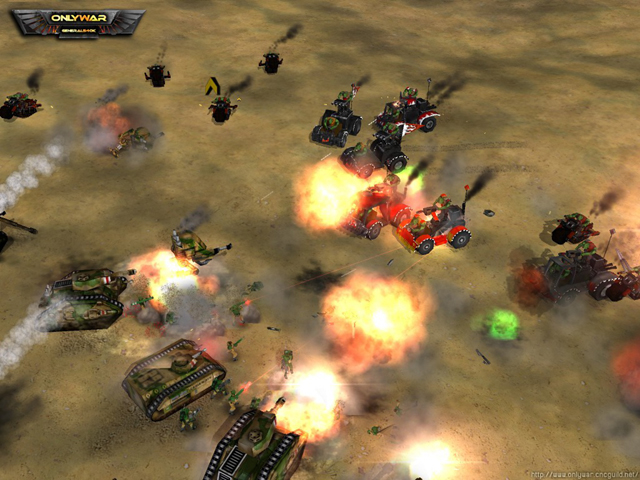 The Orks are very fond of grenades and explosives, whilst they may be of limited effect to vehicles, en-masse they pose a threat, and to infantry the weapons are devastating.
Be vigilant in the coming green tide commanders.
UPDATE END.
------------------------------------------------------------------
(These guys will be in Only War and Only War 2, they look fucking stunning, and they're not too heavy on pollies, so they work fine in generals and will in cnc3, albeit in an improved form. They're gonna be in ow2, so you'd better get used to the idea!)
Edited by Boomerang Python, 18 May 2011 - 09:55 AM.