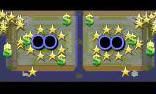 ===== 'Quarters Island for PRmod7' Map Readme =====
Map Info:
----------
Game: Command and Conquer Generals ZeroHour (v1.04) & Project Raptor mod. ver. 7.0
Name: Quarters Island for PRmod7
Released: 05/2007
Created by: Microsoft Bob
Players: Upto 4
Map Comments/Description:
--------------------------
This is designed as a 2 vs 2 team map.This is a city map with plenty of water along three of the four edges of the map, and has a river that runs through the center of the city that divides the teams. Players start in a city hall court yard and have a variety of ways to get to, and around, the other team. There is a 'naval base' and port area at the rear of each teams part of the city that can be potentially used as a foothold to attack the other team from the rear (That is if the base isn't already occupied). Look for militia (the 'local unrest') to assist you in defeating the other team. GLA is rumored to be in the area and may also help your cause if you capture them. Be on the lookout for naval assets like battleships, hovercraft, and carriers (some of these assets will have to be 'unlocked' to use. Watch out for the train that runs between the ports, down a long railroad channel that runs just about the entire northern extent of the map. Once your in that channel, you're pretty much committed to it.
INSTALLING THE MAP:
-------------------
Using winzip (or similar program) 'unzip' this file to the following directory on you computer:
C:\Documents and Settings\***\My Documents\Command and Conquer Generals Zero Hour Data\Maps\
REPLACE *** WITH YOUR PROFILE NAME
Quarters_Island_for_PRmod7.zip
87.89KB
502 downloads
Edited by Bob, 14 May 2007 - 05:21 AM.