Laser general has 4 tech trees. Plasma, particle, Ion and satalite.
Some tech trees offer you more destructive superweapons and powers, while others offer more destructive heavy units.
after buildings the stratagy centre, you can choose 1 of the 2;
Plasma tech
Particle tech.
this allows access to particle wepaonary (defences/units/superweapons) and plsama technology (generals powers, units and buildings/defences)
after building a tech centre and resefching tech level 2, you can choose 1 of the following 2;
Satalite tech
Ion tech.
this allows the ion cannon/satalite relay superwepaon buildings to be built, and also aloows access to some ion/satalite units.
you can mix and match the techs and this is the choices available;
Plasma, Ion
Plasma satalite
Particle, Ion
Particle, satalite.
These screenshots shows all the NEW buildings/units etc laser general gets. No any pictures of the standard buildings that were in the origioanl ZH (e.g command centre, barracks)
Laser general also has generic general powers, eg a-10 strike, Shockwave bomb etc; and his own powers, these are
Microwave burn, laser strike, Plasma barrage, ion cannon overcharge and the spectre gun ship fires lasers instead of bullets. (more damaging)
the following screen shots are GENERIC uints/buildings etc that laser general always has, regardles of what tech he is.
First up his supply depo
standard base defneces (30mm gun battery and laser battery)
Standard tanks. Beamer support fire tank, laser tank, ARV (armoured repair vehical) and the APC.
Heavy warfactory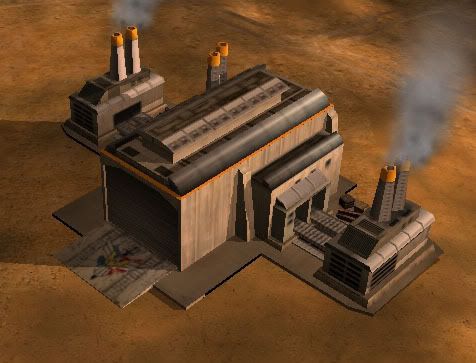 Burton with his high powered rapid fire laser rifle and the laser defenders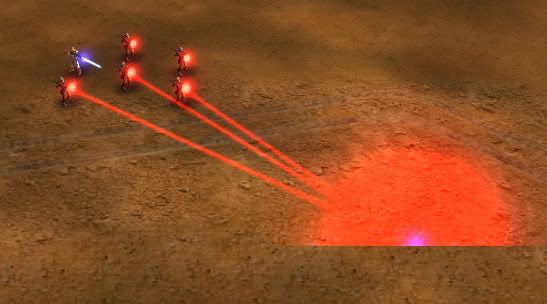 Laser commanche (note-Raptor plane also fires lasers)
Mithral AA/missile defence
Argon laser upgrade (25% damge)
carbon laser (good against infantry)
Stage 2 power plant control rods (blue)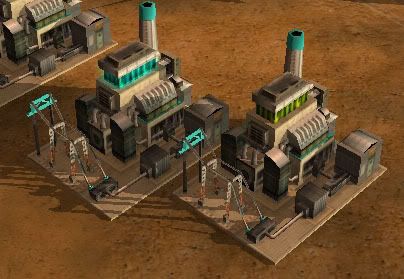 he also gets solor panels upgrade, which reduces the amount of power needed by units and base defenses.
PLASMA TECHNOLOGY- gained by reserching plasma weapons at stratagy centre
Plasma units -left to right- Libra plasma tank, Ra plasma artillary, Anubus heavy tank (armed with 2 pulse lasers, 2 machine guns, a plamsa cannon and a missile launcher)
Plasma buildings-Plamsa generator at the front, plamsa base defence turret, Ra artillary base defence at back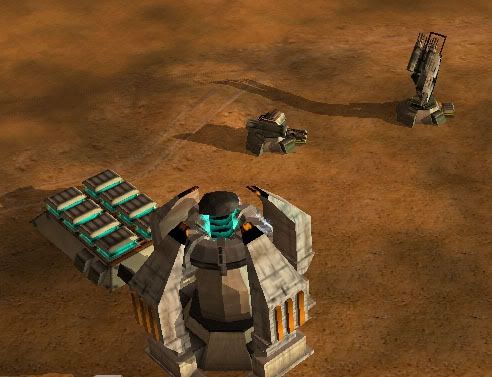 Ra artillary firing
Plasma FX
Also, he has a plasma barrage power, with 3 ranks. rank 3 fires 32 shots and completely destroys anything in the area of effect. that is the plamsa superweapon.
PARTICLE TECHNOLOGY-gained by reserching paerticle weaponary at strat centre
Particle units- left to right, Penetrator tank, Omega cannon, Osirus battle tank -(2 pulse lasers, 2 machine guns, 1 particle cannon, 1 missile launcher)
Particle buildings-Anihaltor base defence, penetraotr base defence, particle cannon superweapon
Particle cannon firing
Osirus tank firing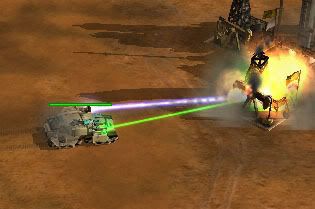 Anahilator firing
Falken particle plane
Falken firing
ION WEAPONARY-reserched at strat centre after chosing plasma or particle tech
Ion cannon superweapon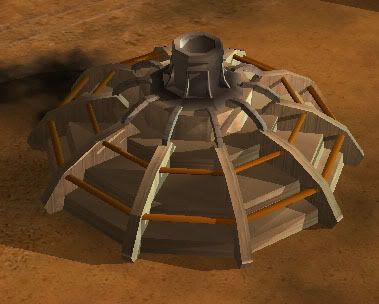 Ion cannon firing
ion ball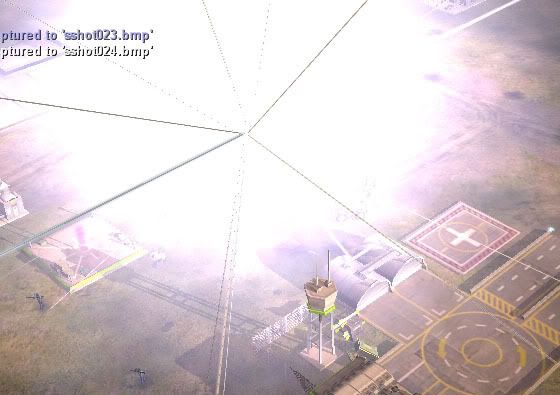 Ion cannon superweapon damage
at rank 5 you can chose to over charge the ion cannon when firing. turns off power for a short while and damages all buildings around it, including itself but greatly increases damge, something like that of an H-bomb
Overcharge
also the aurora bomber is only avaliable if you chose ion tech. it drops small ion bombs which do great damge to everything
SATALITE WEPAONARY-avaliable after reserching at strat centre, after choosing plasma/particle tech
Satalite relay superweapon
Satalite relay firing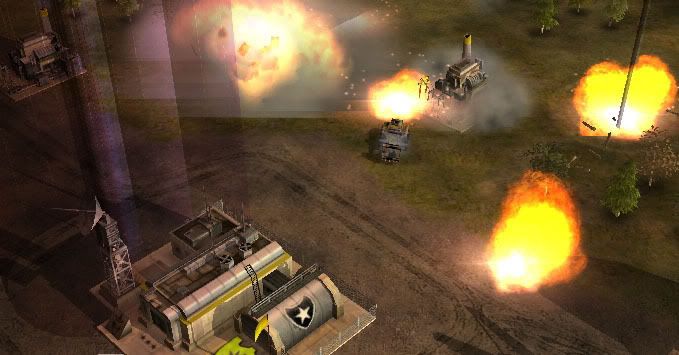 "Sky eyes" satalite caller artillery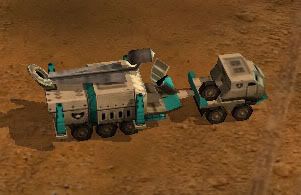 "Sky eyes" deployed
"sky eyes" firing
Edited by olli, 29 January 2008 - 05:40 PM.