Cyber general has a small tech tree in his generals powers window.
at first he can choose weather to specify inAdvanced Micro articulation, which allows Spider mines, Seeker heavy droids and stormtrooper andriods to be built.
when he has another point he can put it in Advanced Macro Articulation, which allows the assult spider mech and Seige Spider mech to be built.
however doing means he looses out on some other generals powers, such as the rank 4 a-10 strike(5 a-10 planes), and the level 3 cluster tomahawk bombing power, or the level 3 drone swarm or the carpet bombing power, and the a-10 becon drop. if he doesnt do this, he looses out on some of the most powerful units to help his attack force.
some of the upgrades he has are-
Cluster upgrade-allows all tomahawks to drop cluster bombs
AI Missiles- increase missile firepower
Uranium armour- increase mech armour
Drone armour- increases drone armour
TOW missile
AI production- reduces cost of mechs
and invisible drone- allows scount drone to become invisible
All screen shots are of new units/features. anything that was in the origional ZH has not been photoed. (e.g crusader tank, microwave tank etc)
First up..cyber gens construction workers. replaces dozer
Advanced construction mech- replaces advanced dozer
Barracks with automated production upgrade- allows constrution of spider mines/stormtrooper/leech
drone/guardian drone/sentinal drone/ medic drone/repair drone and cyborgs.
Bases defences. left to right- Microwave defence, Drone defence, Avenger missile AA defence, First alert system (detects stealth) and tomahawk cluster laucnher.
Mech bay
Mech bay when unit is ready
Tomahawk storm superweapon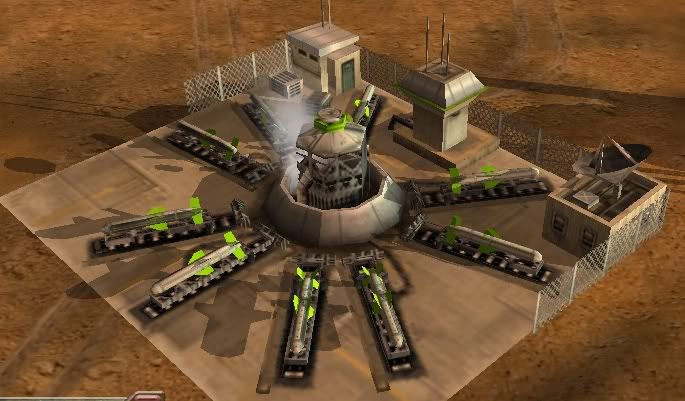 Tomahawk firing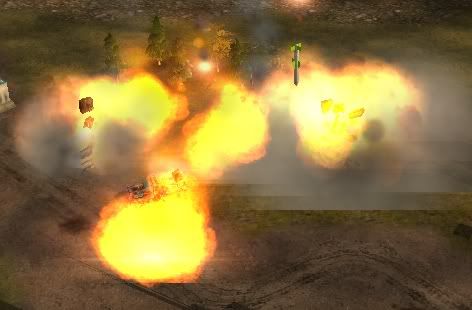 all light drones/infantry. Spider mines at the back(works like a terror drone from RA2-exepct it suicides)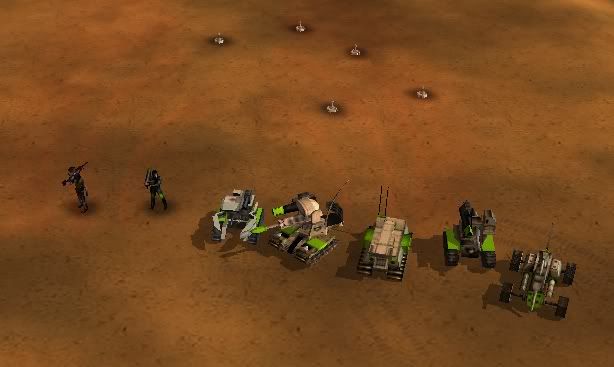 Stormtrooper- armed with chain gun and missile launcher.
the Seeker droid. amred with 30mm cannons and a pack of missiles.
the HK man hunter, armed with duel chain guns.
the HK Tank hunter. armed with 6 anti tank cannons.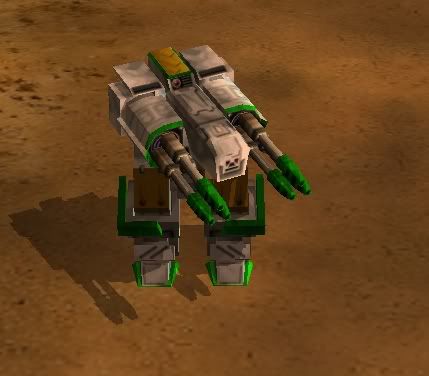 the assult spider mech, armed with anti tank cannons, high caliber, fast firing chain guns and a small pack of missiles.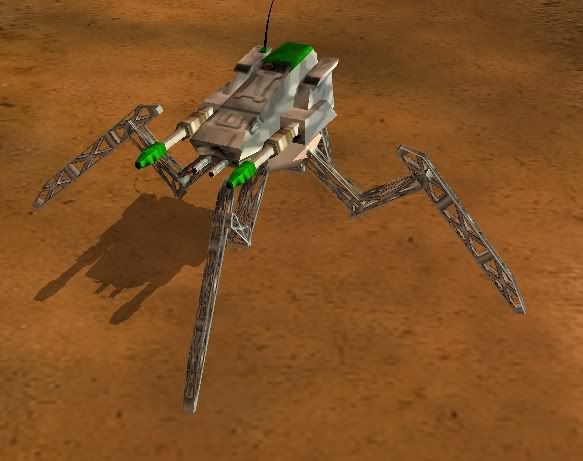 the siege spider, armed with 6 homing anti tank missiles. long range. good aginst buildings too.
the Iron man mech. the Fanfirs little brother. armed with 2 high powered sniper cannons, 2 high caliber chain guns, and 6 homing anti tank rockets. (same as siege spiders)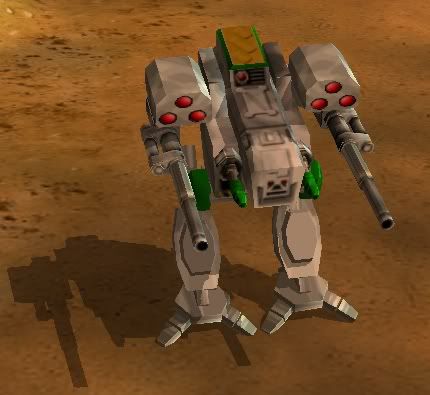 the heavy assult Fanfir mech. armend with 2 miniguns, 2 packs of missiles, 2 fast reloading high powered lasers and two very high damaging railguns.
line of of mechs for scale (excluding iron man)

the standard vehicals built from warfactory. (left to right) starting with the improved Avenger, then the light drone controler, armed with 4 hellfire drones, then the heavy drone unit, comes with 8 hellfire drones, then the cluster tomahawk launcher, then the mobile superwepaon cluster tomahawk launcher
Heavy base defence-garrisonable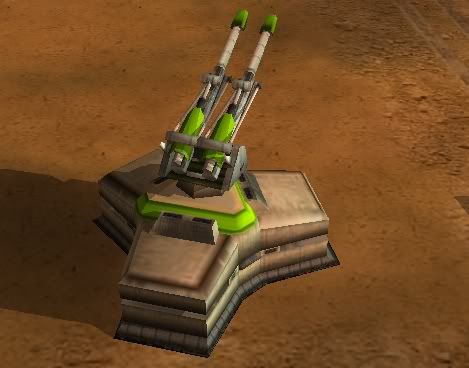 Apache-armed with cannons and machine gun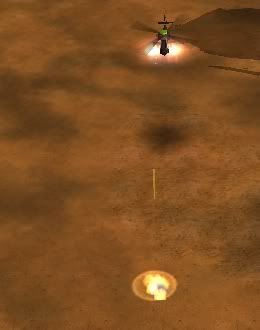 Littlebird-calls in a-10 strikes
Planes- Pegasus on the left. drops 1 bomb. can be upgraded to bunker buster. taking off is the robo raptor. has 4 raptor missiles. both are stealthed.
Edited by olli, 29 January 2008 - 05:46 PM.