Superweapon general has the best base defences in game. she also has the most powerdul superwepaons ingame. as a result of this, he units are limited and she only has a few suited to each job.
Only new things have been screenshotted. normal things that were in ZH and which are still included have not been screenshotted. E.g Humvee
NOTE:Superwepaon general does not start with EMP wepaonry. her patriots etc start with normal missiles.
this has to be reserched at the "Blackout" superweapon
POWERS: normal standard powers.
only a few changes-Defence training, (all defences will be built as Veterans and they gain rank)
Carpet bombing-3 ranks. EMP blast radius and HE.
A-10 beacon drop. drops several a-10 beacons, and when enemy units come close to it, it calls an a-10 stike
Shockwave bomb-Upgradeable to MOAB
normal A-10 stike and Spectre gun ship
Her Upgrades are-EMP warheads
Emmitor warheads
Uranuim armour-buildings get 25% more armour/health
Particle armour resistant-all buildings become 75% resistant to particle weapons.
First up, a new addition to the infantry, the combat enginer. he can lay 3 types of trap. (left to right) An auto sentry turret-has a fast firing TOW Misile and a Sentry machine gun. a demo trap (same as GLA) and an A-10 proximity beacon. when an enemy comes in range of it, it sets off a small EMP blast and calls in a small a-10 strike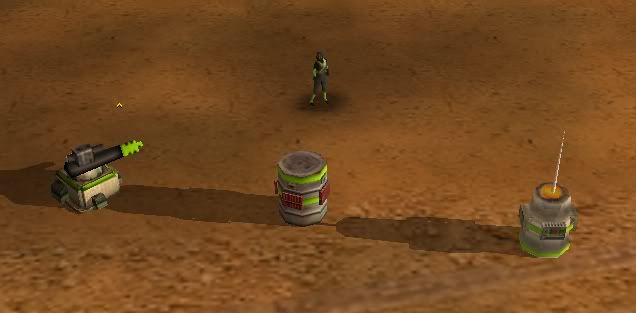 Her new planes from AF (stealth fighter, commanche and Raptor can be built also) From left to right-The Aurora beta-drops a HE bomb, with EMP qualities, then the F-14. has 3 Air to ground bombs. upgradable with Bunker busters. then on the end is the F-16 which has 2 AA missiles
Superwepaon generals defences. AT the front is the almight SDI cannon. fires a particle beam at ground units and air units! incredible damage and has quite long range. Behind it, we have the stealthed pop up patiots, which fire 4 missiles which can be upgraded with EMP warheads and Emmiter radiation warheads.
To the sides of the Pop up patriots are her Firebases, with two cruise missile launchers. (Fires 2 tomahawk missiles) The warheads it fires can be selected between. Concusion warheads (HE damage), EMP warheads and clean up warheads which clean up radiation/toxins etc and does not harm anything.
At the very back we have the AA defences. the large one in the middile is the heavy SAM site. it fires 3 very high damaging missiles at planes, which can all be upgrades with EMP and emmiter warheads. 1 missile is enough to take out a standard plane. to the left and right of this are the standard SAM sites, they fire 1 single missile, same damage as ones from Heavy SAM site.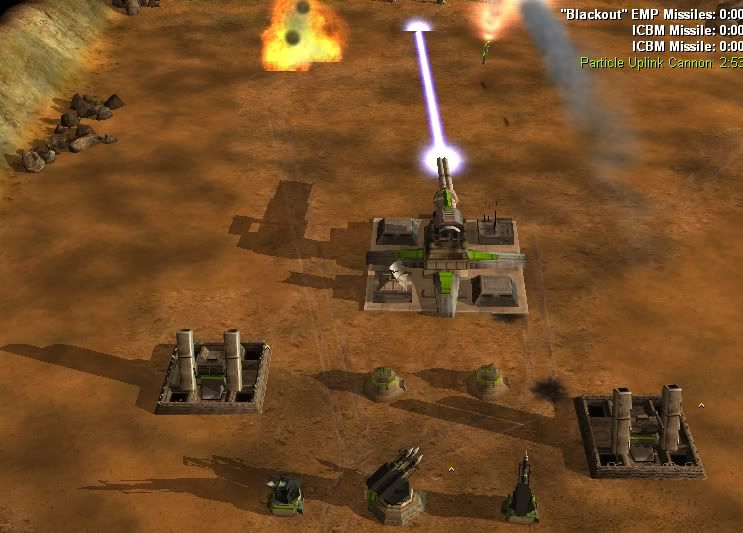 Next are the new buildings and Superwepaons. at the very back, the two buildings are the Theatre power plants. they generate lots of power. in the middle is the first superweapon-the ICBM silo, which can eventually be upgraded to a hydrogen bomb. At the front, the building with the 3 missiles attached to it is the "Blackout" EMP silo. it fires 3 large EMP cruise missiles, and each missile then splits up into 3 seperate EMP Warheads. this superweapon can shut off an entire base for a long amoutn of time. Also form here you can purchase the EMP warhead upgrade, which arms all missiles with EMP warheads. and you can purchase the Emmiter upgrade, which allows all missiles to do additional damage to surrounding enemy units. and then ofcourse we have the Particle cannon at the front.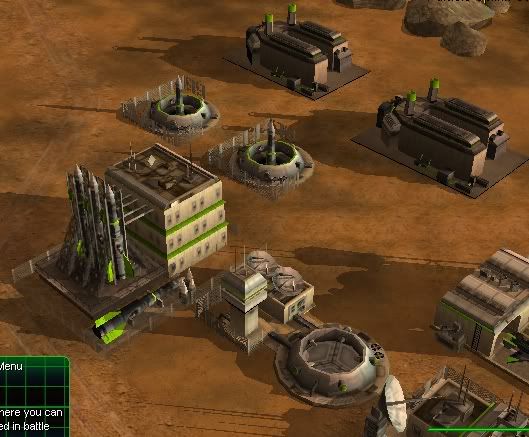 "Blackout" Superweapon firing
Particle cannon firing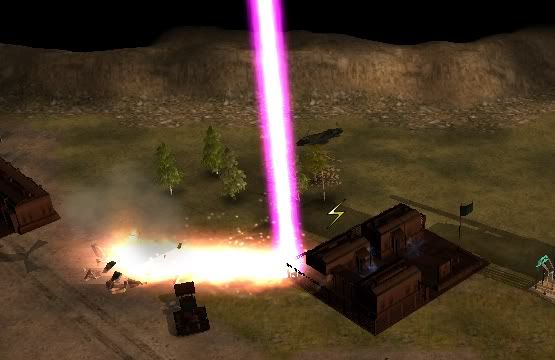 ICBM initial warhead
Hydrogrn bomb explosion-initial (From ICBM after purchasing upgrade at tech level 3, rank 5)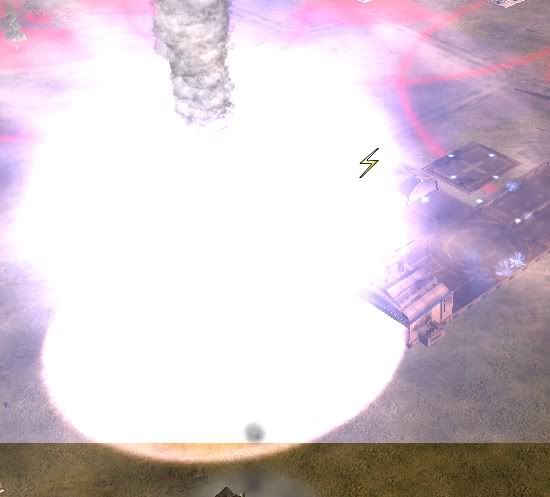 Hydrogrn bomb explosion-Exploding blast
Hydrogrn bomb explosion-Final explosion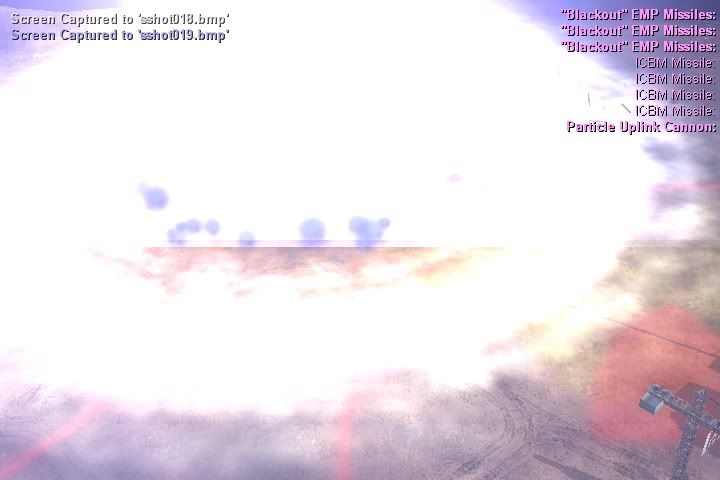 Hydrogrn bomb explosion-Aftermath mushroom cloud
These are Superwepaon genrals new units. From left to right- The MCV (NOT mobile construction vehical) and it is armed with an anti tank cannon, then next to that is her 155mm howizter artillery, armed with HE shells, ten next along is the mobile shield generator, which stops missiles, shells and planes from getting through. only bullets and ground units can penetrate it. Once inside the sheild ground units can attack it directly. next to this is the "longarm" missile launcher, which has incredible range and the missile has a very HE warhead. next along is a replacement for the Tomahawk missile launcher, the MLRS which fires 2 missiles.(can be upgraded with EMP/Emmitor) and on the far right is the Patriot tank. exactly the same as the base defence, execpt its mounted on a tank.
Long arm missile warhead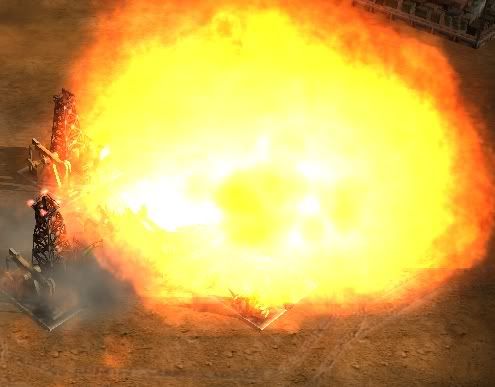 EMP and Emmitor FX from pop up patriot
Edited by olli, 29 January 2008 - 05:44 PM.