Ok so the tank general as everyone knows is a brute force general aimed at fighting head on, He has the best and biggest array of tanks/armor. He has only minimal air support and has little artillery.
He works on a tech tree where as you uses your points to unlock knew tech.
They are as follows.
Rank 1
Emergancy repair lvl 1 (lvl 2 and 3 are then upgraded from propaganda center)
Missile tech 1
Tank trainning (armor built with 1 stripe)
Rank 3
Artillery barrage lvl 1-3
Missile tech 2
Lightning tech 1-3
Tank drop 1-3
Commande tech 2-3 (needs battle training)
Rank 5
Carpet bomber
Missile tech 3
Drop relay Commande center. (needed to build tank gens main sw)
Ok so let's get to some screenies.
Ok so here we see the standard Unit. Warmaster, gattling tank and dragon tank.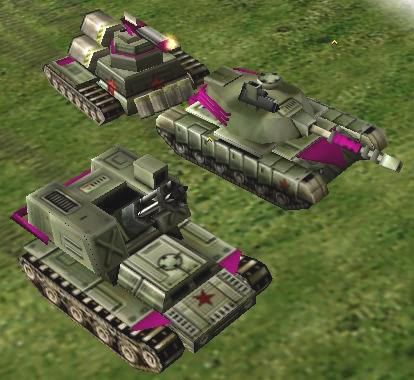 Tank general's crawlers are all about support, you build a basic crawler (no infantry) but can then upgrade it with a number of add ons. (sniper cannon, bunker, ECM, gattling gun and propoganda speakers.)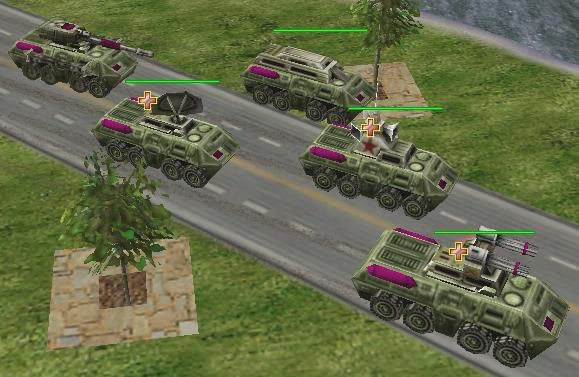 The 2 lightning tanks, Lightning tank and "thunder storm" lightning tank. Unlocked via tech 1 and 2 lightning tree, lightning tech 3 unlocks their ability to overcharge. This boosts there damage and range and gives the ability to chain lightning between a number of targets however doing this damages them per shot fired.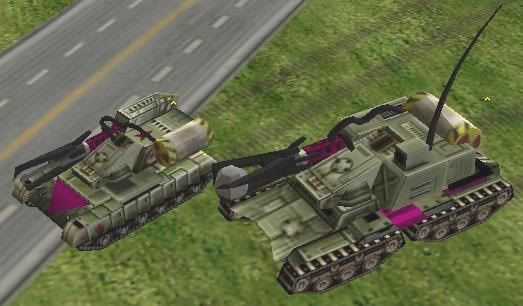 Lightning Effect. (normal fire mode)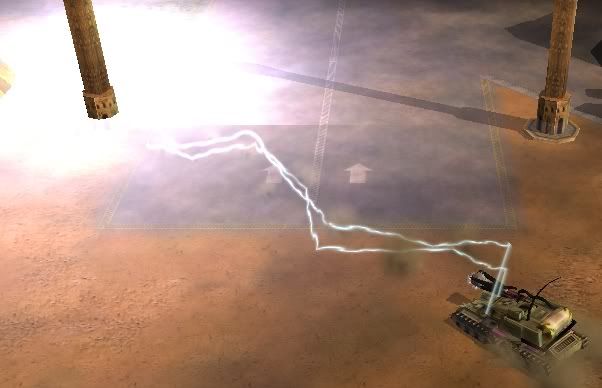 Lightning defence.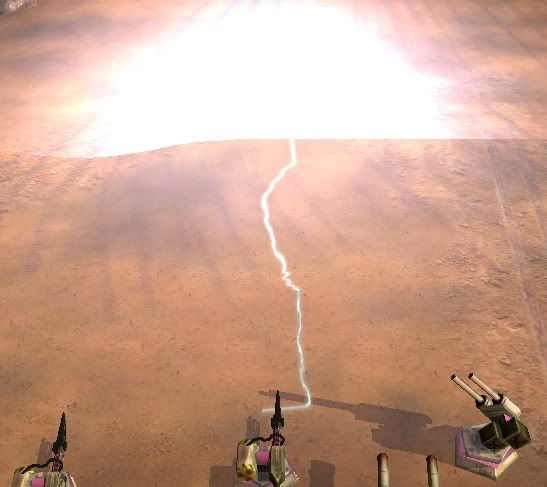 Lightning effect. (overcharge mode)
Next Up is the Missile tech tree.
First is the basic SRM tank this is unlocked via missile tech 1.
The Assult SRM Tank, Hive Missile Launcher (AA) and the LRM Launcher is unlocked via tech 2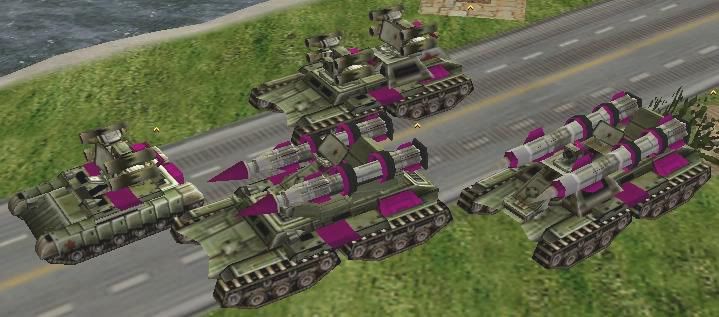 Here u can see the hive missile has blown Open and unleashed A number of small rockets.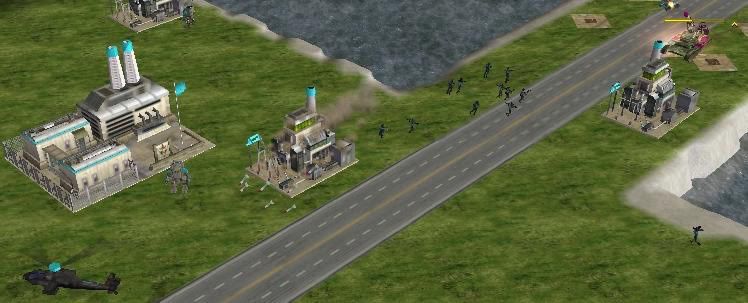 Commande tanks are support units that provide frenzy aura to your units.
Commande tech 1 for "Frenzy" Field commande tank and tech 2 for Heavy Commande tank, the heavy commande tank has the ability to designate a target for a random generals power strike.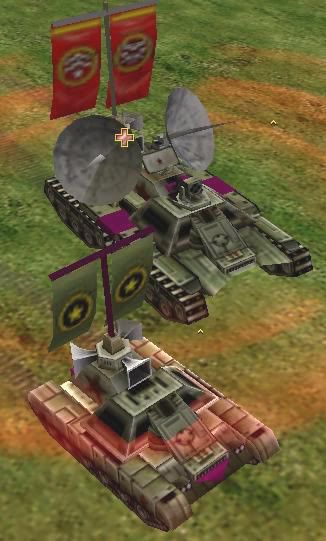 Standard Emperors with all the bells and whistles lol.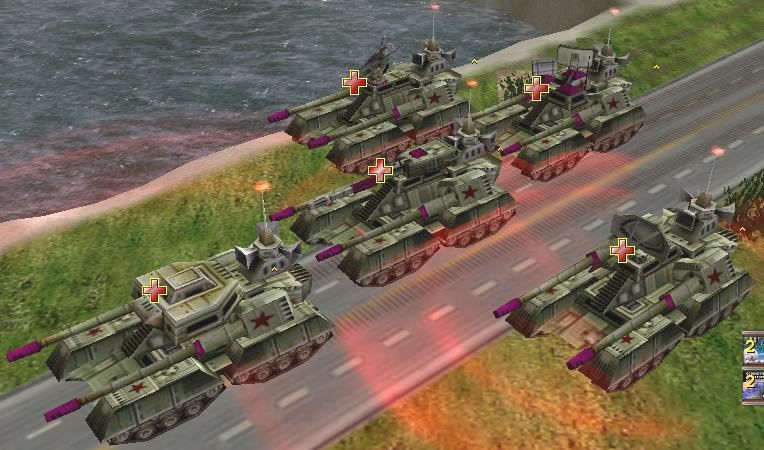 Heavy Support units.
Manticore Flak gun with 4 barrels strong vs air and infantry weak vs Anti armor weapons, Also has 2 missile racks on its back. (aa only)
Earth Shaker bunker buster style weapon long range
And the banshee ECM tank capable of disabling a many number of units.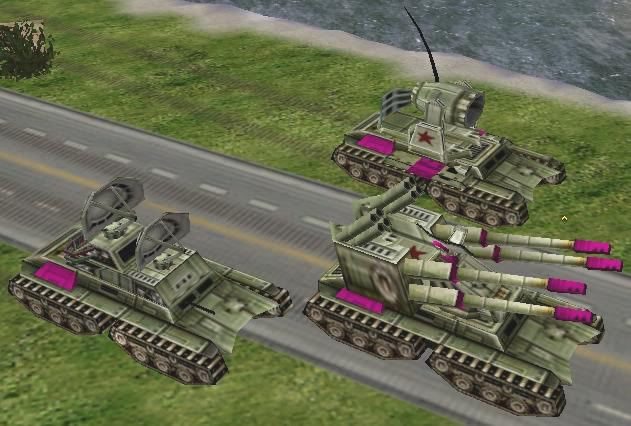 Super Heavy tank Chimera upgradable with a second main weapon including 2 more AT cannons, lightning coil and mortar, Once these upgrades have been obtained that tank can then choose 1 of the normal Emperor upgrades this not including a propaganda speaker.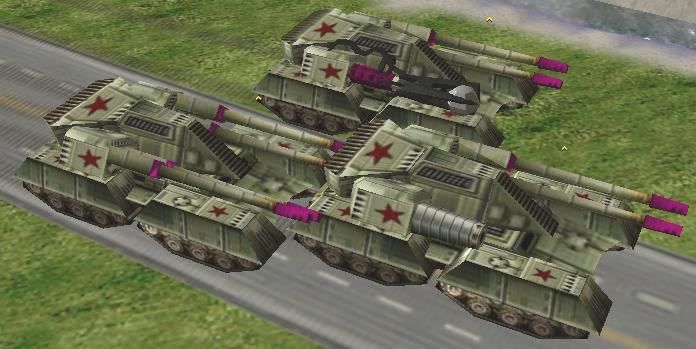 Tank generals Super unit Shaitan.
Less armor than a chimera but has high fire speed and good damage.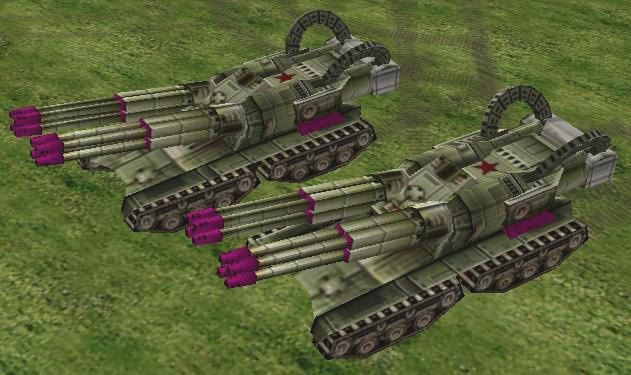 The tank gens mobile sws are Long range Heavy artillery cannon and the HE MIRV Launcher.
The artil can be got regaurdless of the tech tree u choose but the HE MIRV Launcher requires missile tech 3. (rank 5 ability)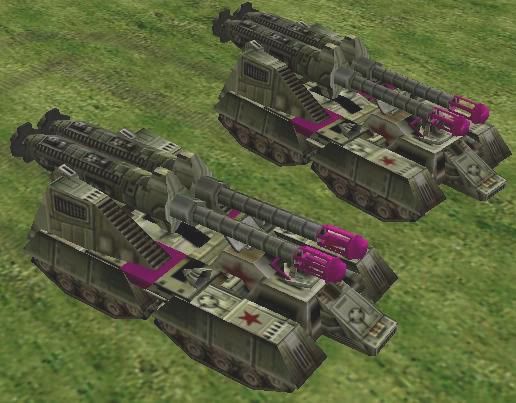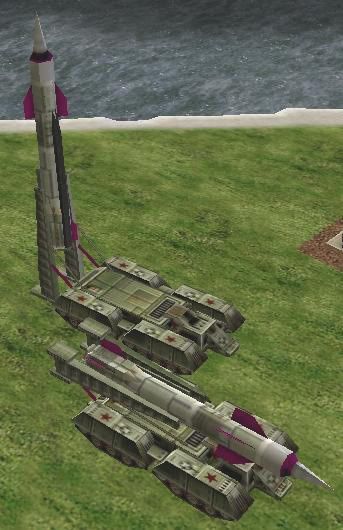 Tank generals Defences.
Modular base defence sights upgraded with guass gun, SRM missiles, Radar and lightning coil. (SRM and Lightning Coil both require tech 1 of there respective promotion points)
Tank Bunker capable of holding all standard size tanks (Do not put a unit that deplys inside it or else it will blow up on exit and not fire while inside.)
and the china artillery battary, plus a new and improved speaker tower now capable of upgrading with frenzy aura.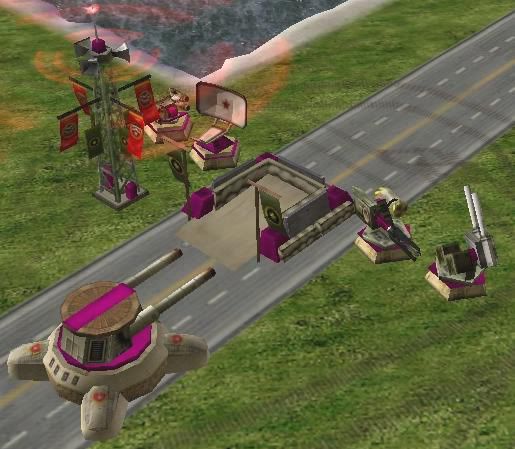 And last but not least.
Tech center and the CC&C center. The CC&C center acts like a china version of the US stratagy center giving passive bonuses.
Will update this topic with better screenshots and ingame FX and Battles as time goes on.
Edited by Phoenix911, 07 June 2007 - 07:28 PM.