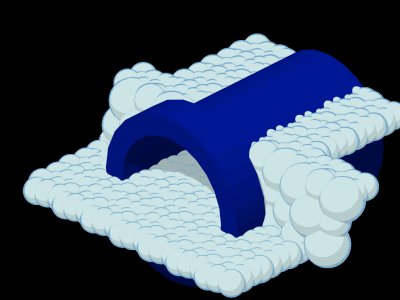 (better quality picture below!)
http://www.ppmsite.c...pic.php?t=15204
Ever want to play among the clouds and relax? Well, now you can, in TAKTICS' new theatre of war. Yes, Clouds. TAKTICS is possibly one of the most unique mods we've seen for Yuri's Revenge, offering up a nostalgic war for Mario fans, or just people looking for something new. While nowhere near complete, Arikado and Icyson55's efforts sofar are mindblowing. This is worth keeping an eye upon. The Skyworld will offer up interesting, cheery combat. Just hope it doesnt rain!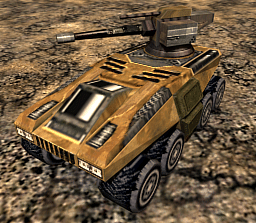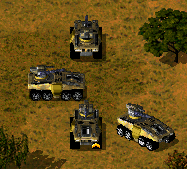 http://ppmsite.com/f...index.php?f=267
Not your thing? How about Reign of the Steel? A mod that, after a rather long hiatus, is back in action. Led by Holy_master at PPM, ROTS is currently bringing three factions(GDI, Nod, and Cybernetic) to Yuri's Revenge. A new render of GDI's Bison IFV(which will function like its RA2 namesake), anlong with an ingame, can be seen above.
Edited by Carnotaurus, 28 June 2007 - 07:45 PM.