After 10.500 views and 550 replys in 30 pages of posts
- maybe it's time to start a new Screen Shot thread?
Let's simply have one thread for each Beta/Release =)
The new
Ents
was the last thing flaunted in the old thread... lets show some new Goblin stuff - added tonight...
The new REALLY rusted, dirty and dark Goblin skin: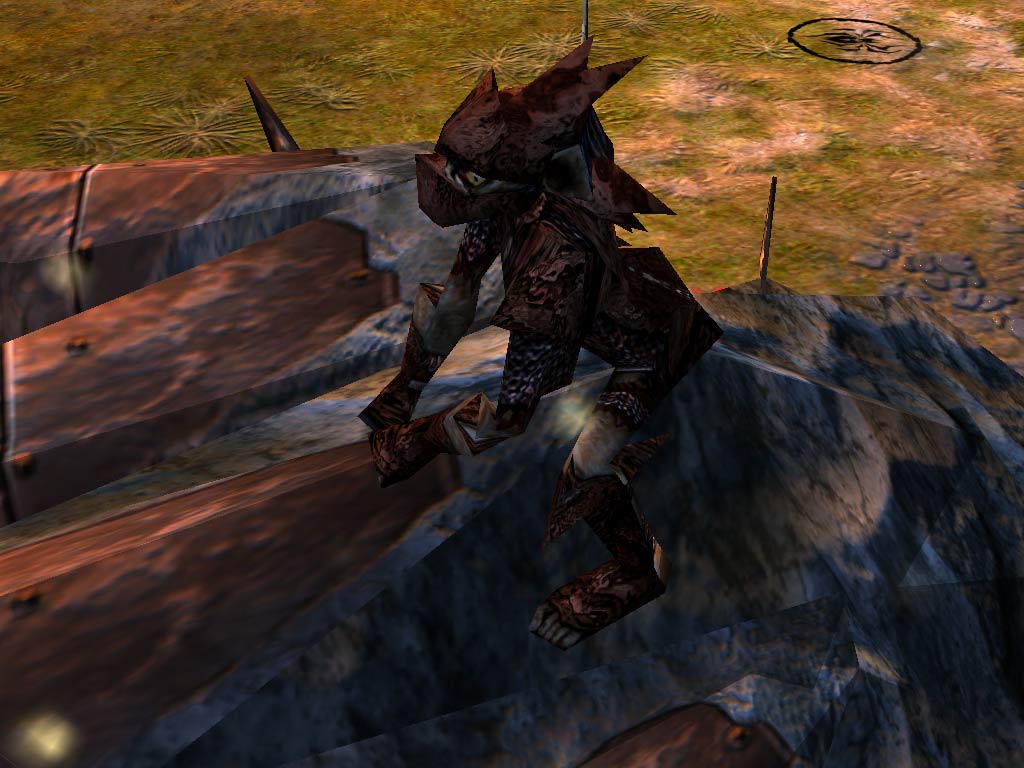 The new - equally dirty and dark, but much less rusty - Heavy Armor skin: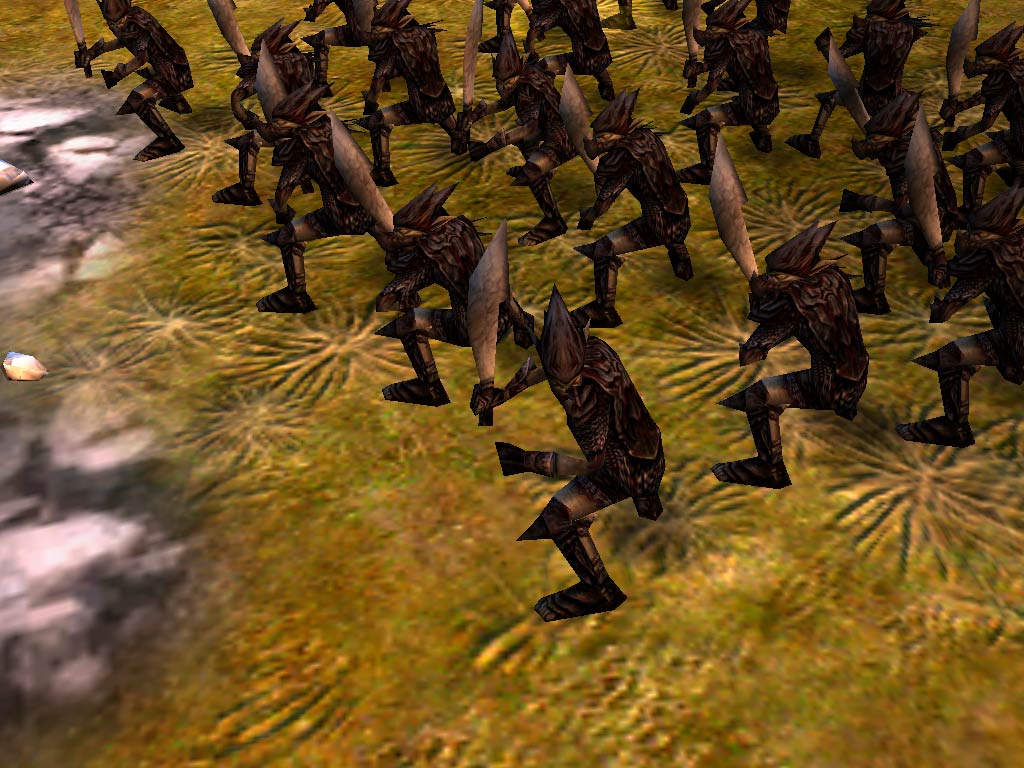 And finally - the all new Pike unit for Goblins, shown here in LA while the Swordsmen have the HA for comparisons: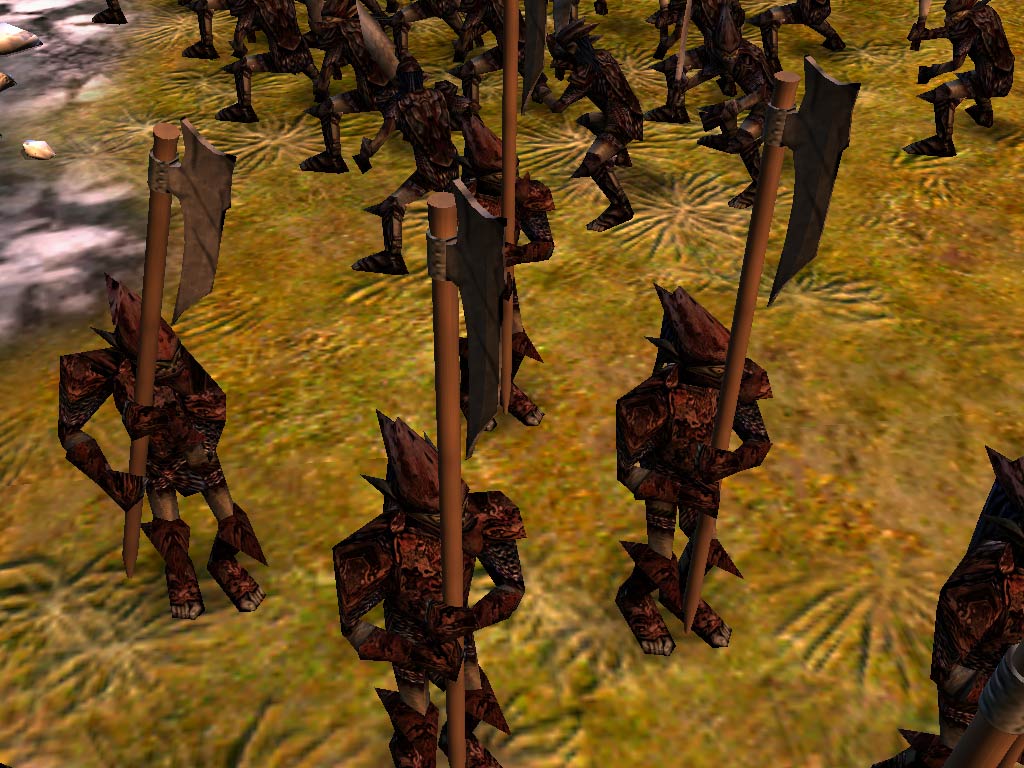 Model by: THE DEAD PLAYER! Skin by: Nazgûl =)
Now... these are not 100% finished coding-wise, but I put my trust in Sûl there
He will not only do it better than me, but also much faster. While he's polishing their INIs I will be doing new Art for them (Portraits and Buttons) + making Strings. They will be in Beta 4.5 (formerly knows as "Beta IV v2")
Edited by Nazgûl, 02 July 2007 - 08:26 PM.