Yeah i know that these tests are often way off, especially with these Agree/Disagree questions, but its quite fun anyway. The trick is that the result doesn't come in a left to right axis, but there is also a libertarian/authoritarian axis.
Here is an example of the axis: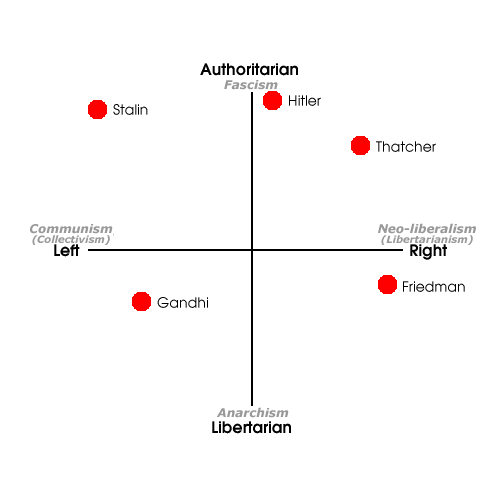 Anyway, my results were:
Economic Left/Right: -6.38
Social Libertarian/Authoritarian: -6.56
Edited by Athgar, 03 July 2007 - 10:32 AM.