So, I bring you a new map, and probably my most detailed.
Name: Fallout
Players: 2
Map Size: 75x40, Small
Theater: Nuclear Winter
Requires:
Terrain Expansion
This city once was full of life; children playing in the park, business men commuting and factories pumping out goods as ever. But, like every other city in the world, it was thrown into war unexpectedly. Unfortunately for this city, it was bombed by the Soviets Nuclear project which destroyed its livelihood in an instant. But what made it worse was that it devastated the Nuclear Plan in the area, which started leaking radiactive fluids over the city. This and the bomb brought the city into a Nuclear Winter. Everything it once was buried under ash. Burnt out shells of buildings and cars remain, evidence of their attempted escape. Now, once again, war wages over this city, but for now only in a small area least contaminated by the juice.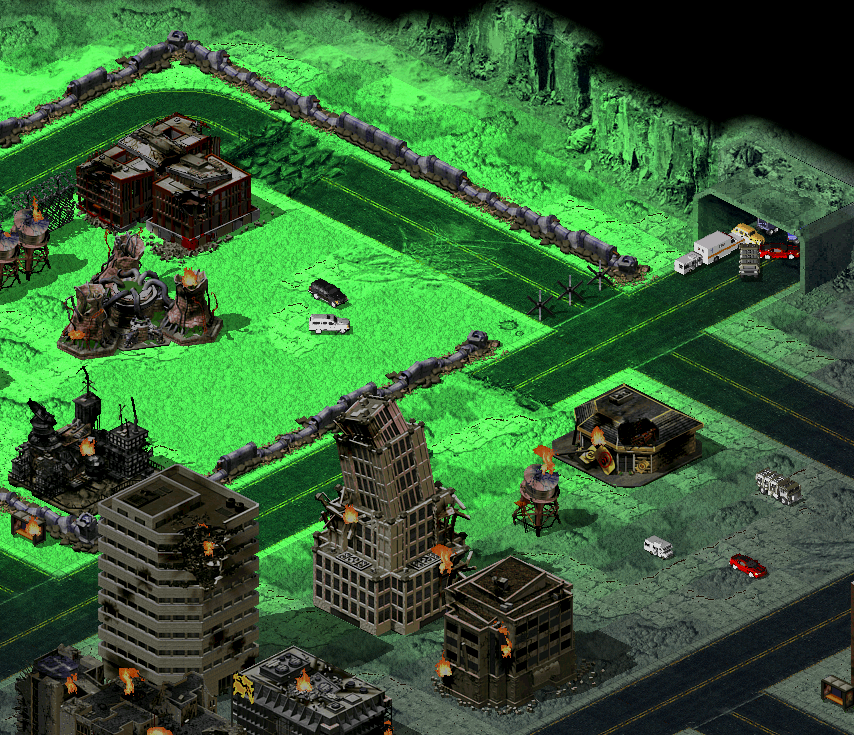 Yeh... this map is in TX lunar terrain but it is meant to be a nuclear winter and imo it looks like it. There are a few tech buildings in the place as well as the ravaged Nuclear Plant for capture. It IS a small map I know, and there isn't an aweful lot of ore but I may make an expanded one for more players later.
Anyway,
here is the map.
Enjoy.