Name: Fallout, Extreme Damage
Players: 2-4
Map Size: 75x85, Large
Theater: Nuclear Winter
Requires:
Terrain Expansion
This city has already been fought on once, but that only fueled more conflict. Still fighting in the ravaged landscape but this time new terrain has been discovered and the battle map expanded making way for the destroyed southern border of the city. Two teams fight there way in the heart of the city, through the shells of the structures while the other two engage just at the edge. One must prevail, none will come out unharmed.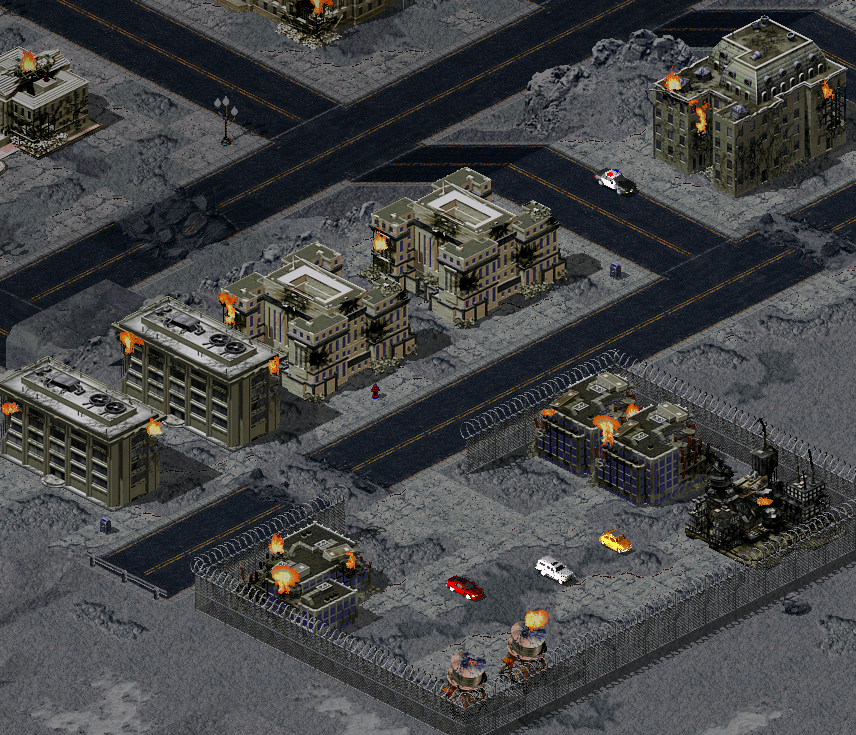 Again this is TX lunar terrain and as you may notice it is in fact an extended version of the previous one, adding 25 extra cells underneath featuring more area for conflict. This time 4 players can battle, making it a much more playable map imo. Ore is also more plentiful, growing faster than it did before.
Download the map here.
Hasn't even been 24 hours.