Well, this week's update is more of a clean-up update and screenshots. As mentioned last week I've been re-doing a lot of forged blades effects, but on top of that I've also been going through and cleaning up models, fixing selection problems, etc.
1) A preview of the re-work done on Gondor and what will be done across all the factions. Among the changes:
- Reworked model weapons and/or shields
- Forged Blades re-colored (White for Gondor)
- Banner Carrier glow recolored to match forged blades color (White for Gondor)
- Visual upgrades added to the banner carriers to match the horde
- All bounding boxes fixed to be the correct size to make selection easier
- Misc. bugs fixed
Gondor Soldier: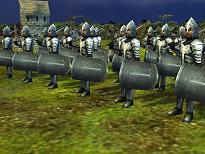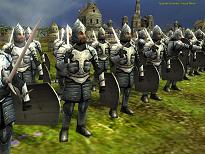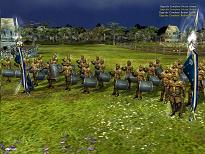 Gondor Pikemen: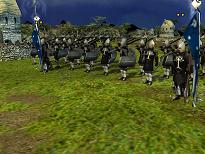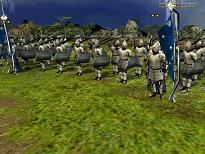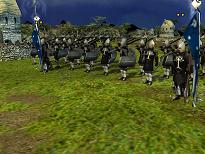 Gondor Knight: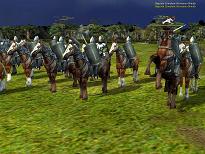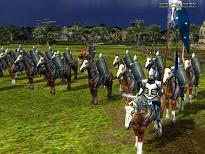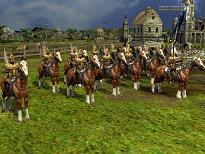 Ithilien Ranger: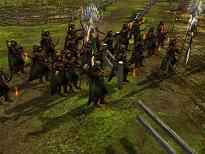 Fountain Guards: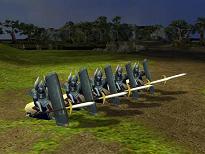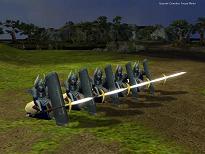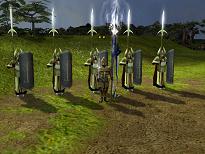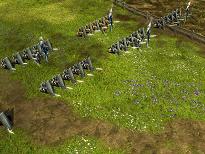 Rest of the Units and Army: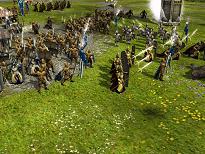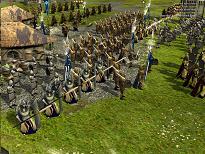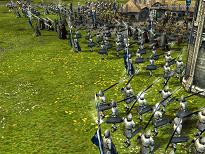 2) Other Armies Forged Blades. Here is a glimpse at the forged blades of some of the other armies and other stuff. Everything will be re-worked to the extent of Gondor
Rohan (Slight gold tint):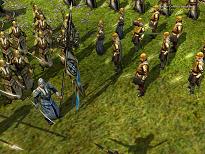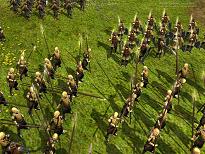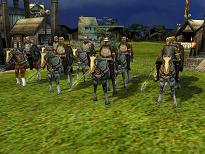 Dwarves (Silver tint):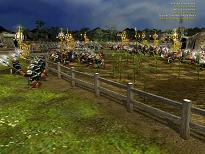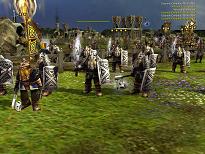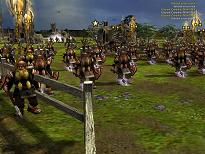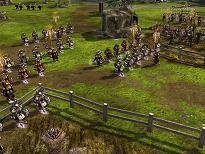 Goblins (Green tint):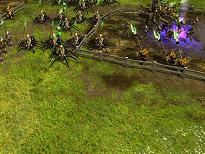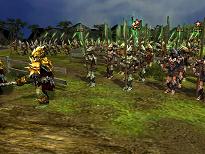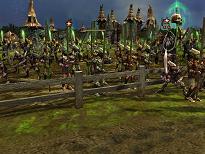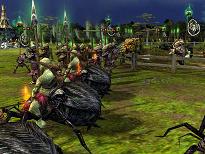 3) Lastly, if anyone is interested I'm looking for help on RJ-RotWK.
The areas that would help the most:
- Hero/unit powers (fx, etc.)
- Skins (Not my strongest area. I'm looking for more Easterling/Haradrim sknis. I also need to do damaged building states as well as bibs/floors for the new buildings)
- Models (I've got most of my models that I want for each of the factions, though there are a couple that I'm going to be doing and I'll be doing more. Mainly in this area I want to do more factions for the inn alliance - shire, rivendell, iron hills, etc. As well as fleshing out the Arnor/Angmar alliances.) Getting rid of CaH heroes is always a good thing. I am also looking to add more weapons/armor in game for the units - maybe to the point of doing actual forged blades. I'll do all the binding/re-binding for this.
- Voices - there are a number of overused voices that I would like to replace.
- Overall fx. There are a number of things I'm planning on doing that I will be doing fx work on.
The way I like to work best is a free-lance type/contributions type. That keeps any pressure I think off those who help, so if someone does some work in the past they don't feel obligated to continue to help out.
Anyone interested can pm me, send an e-mail to rob.n.karla@hotmail.com or contact me via MSN using rob.n.karla@hotmail.com.
Robert J.
Credits for items used in screens:
Gondor Pikemen - Argolis/Mordred (Model) / Eldarion (Skin)
Citadel Guard - Cahik (They are in there with forged blades)
Yeoman Solder - The Dead Player (Model) / Nazgul (Skin for body)
Edited by robnkarla, 10 September 2007 - 07:37 AM.