This isn't exactly a tutorial or guide but just some snapshots I took while I was making a vxl to show how I would normally put one together. I thought it might help a few ppl & also explain how I can make them so quickly (this one took over three hours but I had a few breaks). The voxel I'm going to be making is of a Soviet Ilyushin Il-28 "Beagle" attack plane for D-day.
Here is a list of references I'll used while I'm making the vxl:
Wiki page
FAS
Air Vector
A list of the programs I'll be using:
Will's Voxel Editor
VXLSE II
VXLSE III
Photoshop 7
The first thing I would do is convert a diagram of the plane into voxel format to use as a template. This process is complicated so I wont go into details here & just skip to the finished product.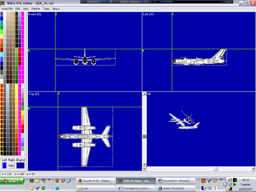 Next step is to create a grid of the fuselage using the template as a ruff guide. I use the pink colour BTW as it stands out more, so I can see what I'm doing. I wont apply the actual colours until the shape of the plane is done.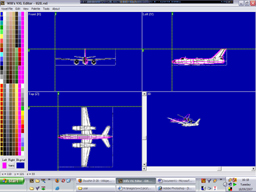 Using the grid I just full in the gaps in-between the grid…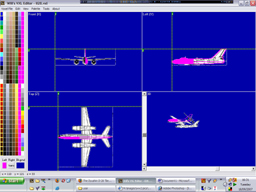 Until the whole fuselage is done.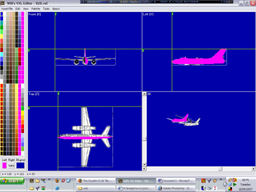 Using another bright colour I mark out the wing & tail.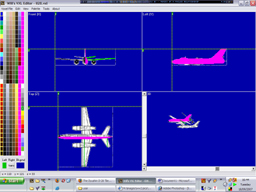 Fill in the Wings & make a grid for the engine nacelle.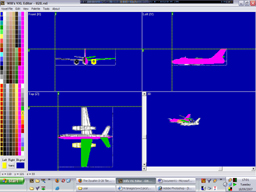 Now with the shape of the plane done it's time to colour it in & do all the details.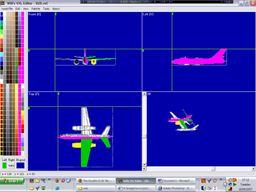 The base colour is applied using seven different shades of grey & the cockpit is marked out.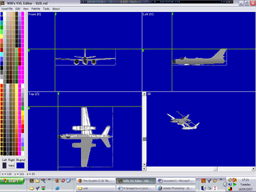 Darken edges around the wing & tail, panel lines & cockpit detailed.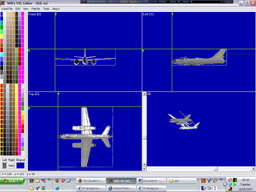 Added Remap, markings & finally removed the template & mirrored the whole thing.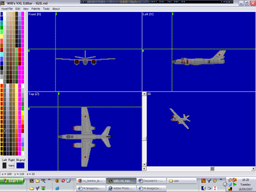 Now comes the fun part, using VXLSE's skinning too with Photoshop to add some life to the vxl.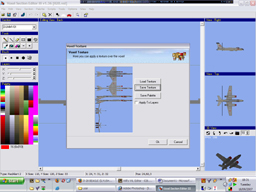 A lot of layers & shading later if now has a nice metallic look to it.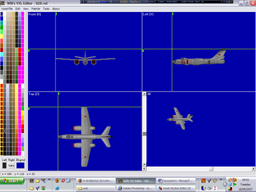 For the normals I use a custom script I made for VXLSE II.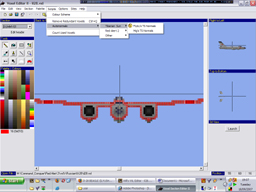 It looks bad but after some touch-ups it looks better then the VXLSE III auto-normal IMO.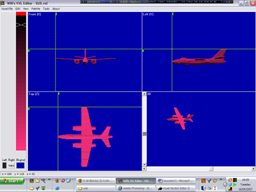 Fin…