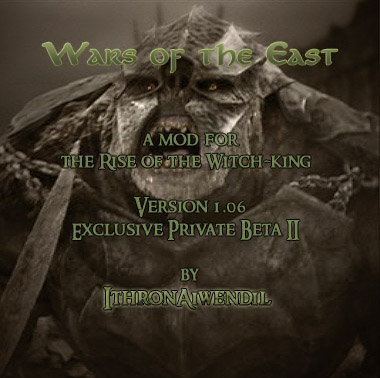 The long awaited Dorwinion faction is finally playable for everyone! Now all non-beta testers can download the latest Beta, which inlcudes the new Dorwinion faction, new units and heroes for all the evil factions and more! Changes are listed in the Readme file of the download.
Click the link below to start downloading:
The beta only works with Patch 2.01 of Rise of the Witch-king. None of the bugs that were reported by the testers have been fixed for this version, but it's worth playing anyway
Downloading instructions are included in the download. If you have any questions, post them here.
Bugs and Screenshots may also be posted in this thread
Have fun playing, and give feedback!