Hey folks! Another map by me, this time a five player one somewhere in... a jungle. This one wasn't originally meant to be like this but instead was going to be an RS NEXUS co-op map but i'm too lazy.
So if anythings weird, mention it but it was probably because I had to rebuild part of it and replace buildings. Anyway, random picture!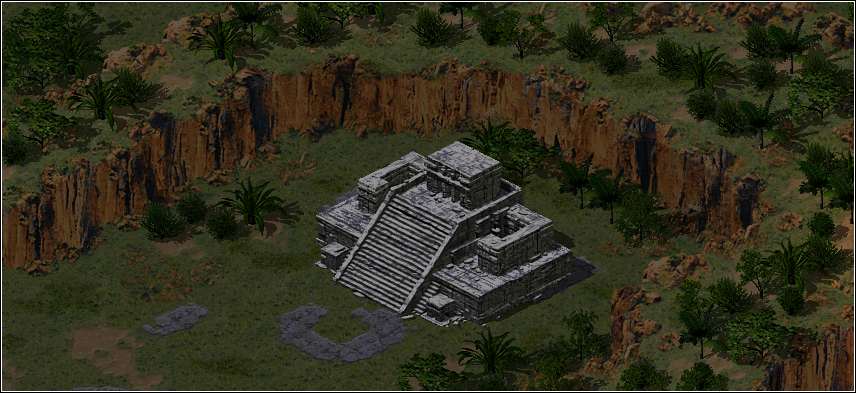 This small segment of Jungle has always been a warzone. Ever since ancient times, tribes have fought for its gold and nearby river but today theres more than spears flying around. The Allies, Soviets and Yuri fight for domination over this Jungle for more than water, but world domination.
This place has become known as Choke Vine because of it's cliffs creating narrow gaps for armies to squeeze through, allowing commanders to defend their bases relatively easily. However, the commander out to win will have to move from his base position in order to secure an income. It seems there will be no easy wins in this hellish place! The smart commander though, will use the nearby river as a way to shift armies undetected and even attack enemies from off shore.
Anyway, can't be arsed to write more so
Radar

Download Map
Updated 18/11/2007
- Edited a little terrain
- Fixed bug where AI would build a 20 minute charging Nuke, even when supers are turned off
Edited by OmegaBolt, 18 November 2007 - 12:34 PM.