Assult General is now a 3rd world army. He has no sucide units or toxin units. He can go head to head with a USA/China side.
His powers Are:
RANK 1
China Imports- Allows china tanks/planes to be built from black market (War master, Gattling tank, troop crawler and the China Mig interceptor)
GLA training- Allows GLA units to be built as veterans
Early Airfields- Allows the construction of the Airfield earlier in the game.
RANK 3
Artillery strike (1-3) - Same as china
Rocket barrage (1-3) - Lots of rockets come in and pummel the area in rocket fire
Mine drop (1-3)
Industrial investment - allows construction of oil refineries. (reduced cost of vehicals by 10%)
Oil rigs- Allows construction of oil rigs. Provides more income then a black market
RANK 5
Holy Jihad- Grants 90 seconds of 50% damage increase, 50% increased rate of fire, 33% increased range and 6% healing per second to all units
Judgment ammunition - Arms the Jihad cannon with a shell it can fire across the map like a mobile superweapon
Rank 4 artillery. Adds more damage and shells to rank 3 artillery strike
Form the black market, a player may also purchase a drop of salvage crates. Each drop contains 12 boxes
First up the rebel, RPG and stinger trooper squads
Combot cycles- left to right, the 50 cal bike (with 2 50 cals), Stinger bike, and RPG bike
The motorpool which builds the scorpain varients and towable defenses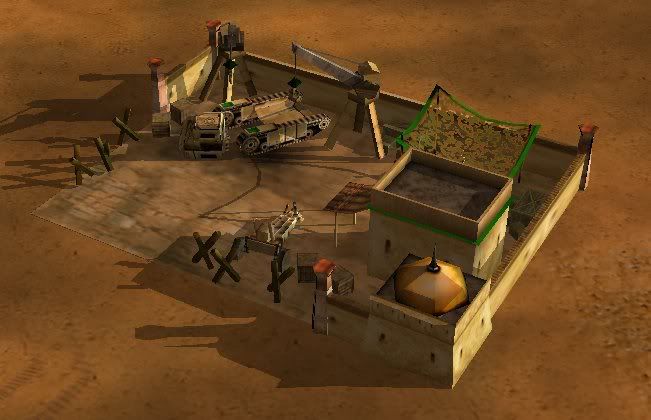 The towable defenses - Artillery cannon, MLRS system, AA launchers, and missile rack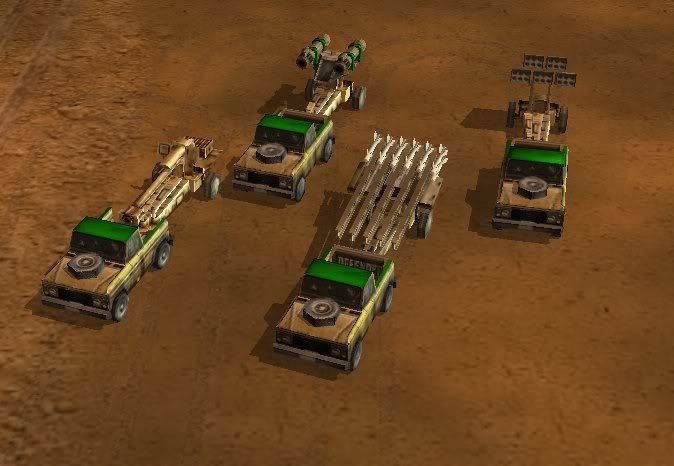 Deplyed
Upgrades to permanent site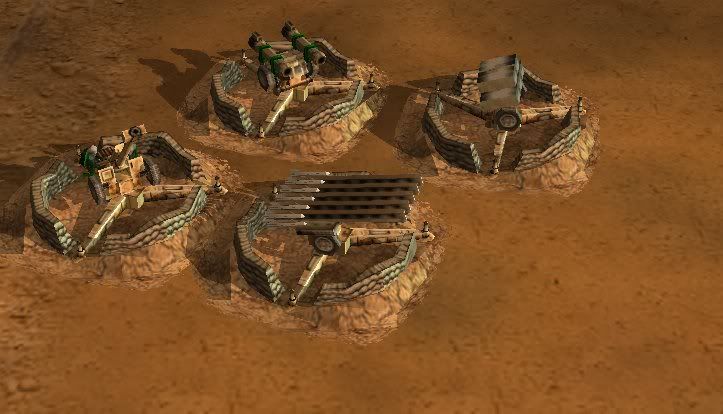 The scorpain varients and China import tanks fully salvaged. (Troop crawler, Gattling tank, Scorpain tank, Scorpain AA, Scorpain Missle tank, Scorpain artillery and War master)

The China import tanks un upgraded
Heavy Warfactory
Heavy Vehicals (Mastadon tank, Camel spider auto cannon tank, Jihad siege cannon, Heavy AA tank and the Kayusta artilery)
Fully Salvaged Heavy vehicals (Mastadon and camel spider get rocket packs, and Mastadon gets an extra barrel and kayusta gets more rockets. Jihad cannon deployed)
Assult's airfield. Holds 3 planes. 3 different types of planes can be built here. The china interceptor is built here.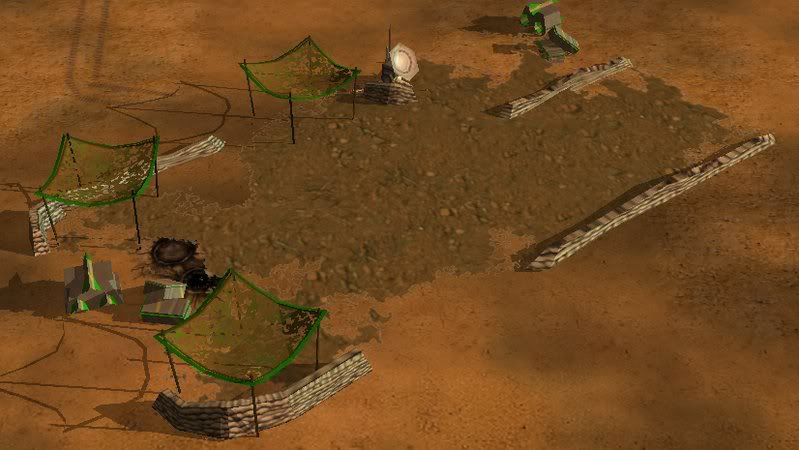 Hind Helocopter. Armed with a chain gun, lots of rockets and can carry 8 passengers which can fire out
the Il-102 attack plane. Fires lots of rockets in one pass.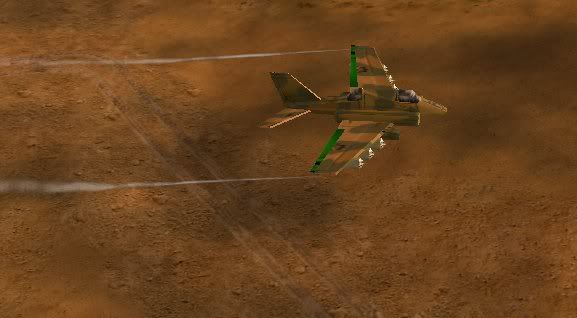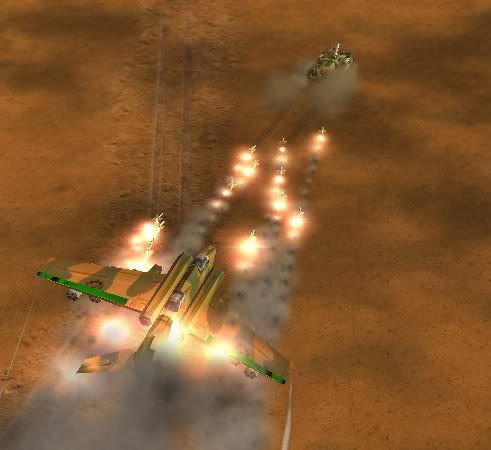 F-106 "Prophet" interceptor - 2 AA missiles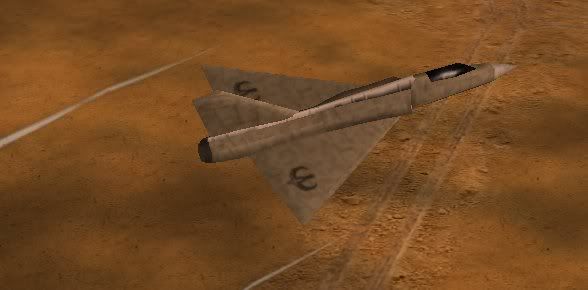 Assult's defenses (artilery, MLRS, Rocket battery and AA)
Assult's dozers
Assults supply trucks
Hand of the Faithful Superweapon. Doubles as a heavy base defense. Fires 1 shell across the map
Will of the Faithful Superweapon. Fires 8 shells. Heavy damage. Upgrades from hand of the faithful
World of the Faithful. 16 shells. Very heavy damage in target area.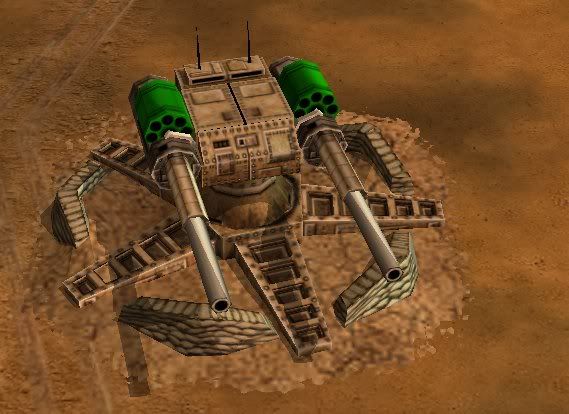 Edited by Pendaelose, 30 January 2008 - 07:03 AM.