I thought I'd better update everyone that isn't a Petrolution staff member as to progress on the redesign for the Petrolution website
Basically, a fairly large proportion of the site is finished. There are a few touchups that need doing here and there and some of the content needs finalizing but all in all the site is getting very close to release
Here's a sneak preview of the fancy new design: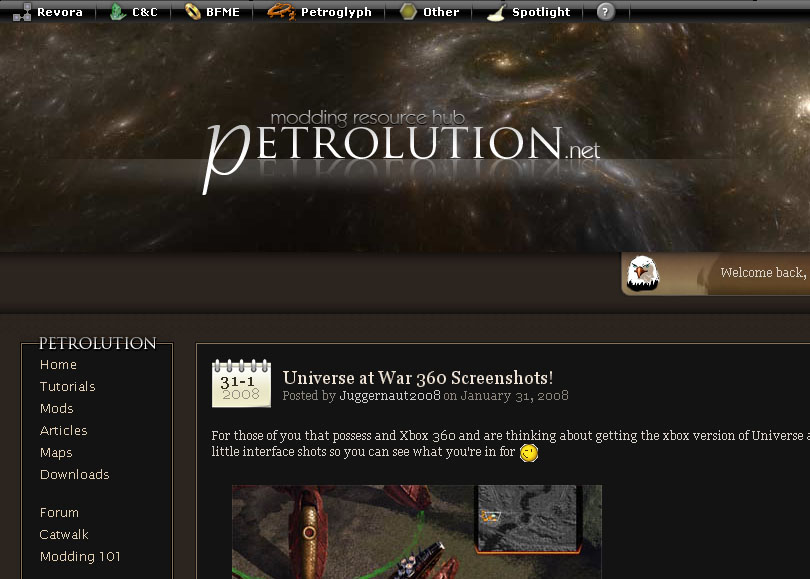 Cool? I think so.
New Features the site will include are:
-> Dynamic Tutorial System - Allowing you to post, view and comment on modding tutorials easy as!
-> Petroglyph Mod Database - Offering free hosting to absolutely
any
mod of a mod profile page where information, pictures and links about the mod can be posted.
-> Up-to-date Downloads System - All the latest downloads in a very easily accessible format. Also allowing members of the site to upload their own!
-> Map database, we're going to try and keep a very up to date section of as many maps for all Petroglyph Games as we can. Again you can also submit your own
....and much much more! So hang in there, in not too long we'll be ready to launch. Let's make it big