Hey everyone! With this patch 2, Universe at War modders started to explore all the potential of the new Alamo engine. Some of them already have some beta mod tools from Petroglyph for the game, while others are bravely exploring of the XML files that came with the game. And of course, with modding being finally practiced, a doubt has started to surround many of the new modders out there:
->
How do I save .meg files?
Honestly,
Final BIG
saves them, although you may not need .meg files to run mods with custom XML, shader and lua files, but they may make mods look more organized. Anyway, here at
Petrolution
, we are offering an open source alternative, which I've been working on for some time already.
Likewise Final BIG,
OS BIG Editor
also started as a tool for Command & Conquer games, but two months ago, it also gained support for the .meg files used on Petroglyph's games. The program might still be a work in progress, but it's already shaping into a good alternative. It has a cooler interface, more intuitive ways to extract, add and manage files and a binary viewer for the files as well, as most of Final BIG's features, except for stuff like DDS preview.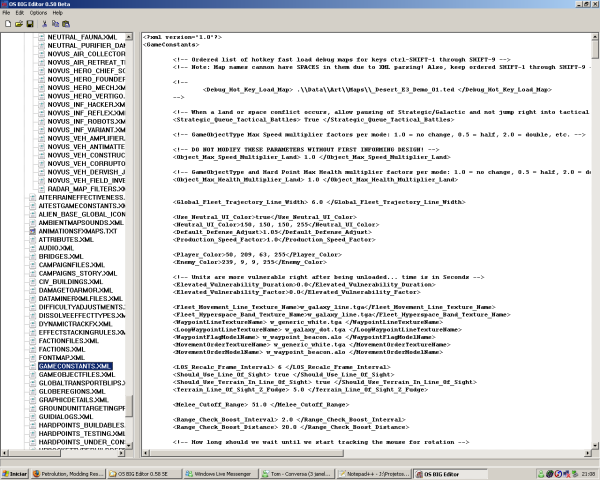 And as I said, this is a work in progress. There are some things that need to be fixed on it, specially the options. Anyway, any constructive criticism and feedback about this program will be appreciated. And happy modding!