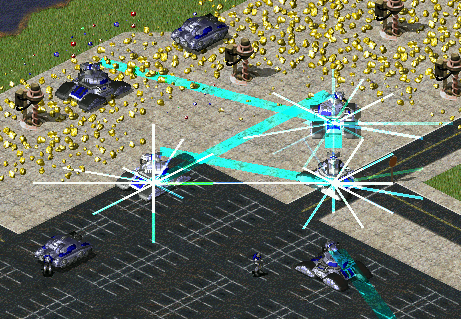 Showing off the 2.0 Ice/Cryo Tank (thx Tony for vxl!) with its cool ice ray and with this update are 3 all new videos!
Ice Tank in action video
Nexus Tactics addons in 2.0 showing a bit of how nexus has evolved
and finally
AI Wars, more of a little observation video of how AIs battle it out with Nexus being more aggressive in this game.