Petro-Gamers.com
has launched a new feature at their site called
Roundatble Discussion
where they invite some people who contribute to the Petroglyph community and get their honest answers from a couple of questions.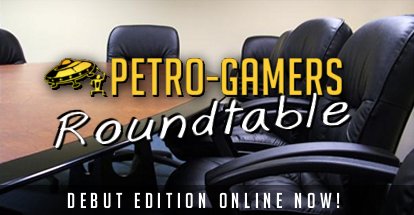 In this edition, the following people participated:
* Sonic -
Petro-Gamers
Webmaster
* Saracen -
Petro-Gamers
Co-Webmaster
* Foshjedi2004 -
UAW Files
Webmaster
* Kelathin -
Petrolution
Staff
* Elegy -
GameReplays.org
* Banshee -
Petrolution
Contributer
* Duke -
Petrolution
Leader
* Mastermind -
Revora
Network Leader
We have all shared our opinions on topics like Universe at War as a franchise, Adam Isgreen, Petroglyph's & True Games and the Petroglyph community. Click
HERE
to read it and post your thoughts in a reply (guest post allowed).