Greetings commander, i have something to show for you before you leave on that mission i gave you. Here is some photos taken from some of our units.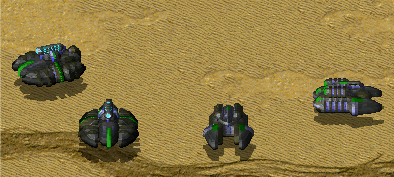 In first, there is couple of our tank models. One in left is the Longinus Model Sonic Hover Tank, designated for quick assaults to destroy enemy armour and infantry batallions. The smaller vehicle is our main battle tank utilised in operations. It is built into fast and light hover chassis and is fitted with laser cannon. This unit is best used in groups.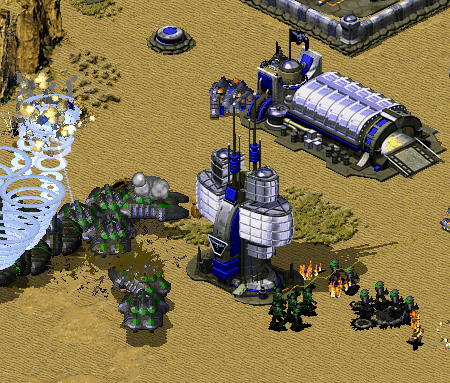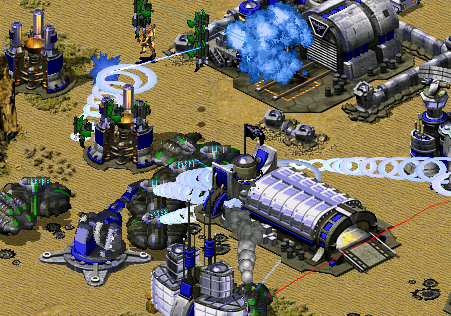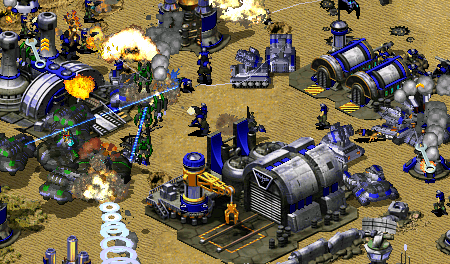 More recent battlefield footage is present in these pictures, taken by
The Eye
from one of those Allied bases, which fell under our forces. Sonic Tanks are seen along with our main battle tank and Soulsnatcher and Revenant troopers, destroying everything those bases held inside.
Now, commander..Move onto your mission..We must find it..And do not fail....or I along with rest of the committee shall put our full wrath upon you..
Credits: Gamemate and Future Crisis for Sonic projectile,explosions. Speeder for Soulsnatcher original SHP.
Please note that most of stuff seen here is WIP e.g some weapons, no name for laser tank... But yeah enjoy and you are free to post comments...
Edited by Starkku, 28 February 2012 - 04:03 PM.