It's been quite some time since I posted news, but since I've finished up most of the elven units I figured it was about time. Also, with 1.06 coming out soon, I thought I'd lead up to it with weekly news updates with information of the new version. Not only have we made changes to the elven faction, but to many different areas as well as a complete overhaul of the balance and a number of new maps.
So sit back and check out below a visual guide to a large number of the new elven units.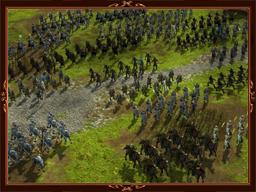 Robert J.
Edited by robnkarla, 06 July 2008 - 09:09 PM.