Myself's Submission:

Aro's Rating:
Detail - 5 / 20
Detailing was nothing to interesting (other than the layout). The map seemed as if there was VERY LITTLE effort put into detailing. I'm assuming that the map was A Simple MS Paint drawing TO FinalAlert2 piece of work. The Map had the smallest bit of LAT variety, which meant only a tiny bit of Dark Grass and the only sand placed was a the sand that was attatched to the shores. Another huge problem that really dragged down the detail score was the amount of Shore errors on the map, there was obviously no attempt to fix up the errors which really dragged down Myself's score.
Lighting - 0 / 20
Nothing was done with the lighting. No major or even minor changes, not with the Global lighting or the Invisible Light posts.
Layout - 8 / 20
Layout was very similar to one of the old XWIS maps I played a long time ago called "Scorched Earth". The layout was a clever Idea but not very suitable for a balanced skirmish map. Two players where set up on islands meaning they are unable to attack or able to be attacked by other players and some player locations has a lot more more and building space than others, A very unbalanced but clever layout.
Game-play - 8 / 20
Game-play was rather unusual yet fun in a strange way. I started off in the position with the most land and most ore which mean't I had the advantage even though the enemy players could keep on attacking me despite the fact they where on Islands stranded from the rest of the player locations. I can't say much else on this subject other than it was not too fun, but rather interesting.
Triggers - 3 / 20
Triggers consisted of none (Triggers where created but non-functional, I give Myself a 3 for attempt of triggers). INI edits consisted of none.
Total Score : 24 / 100
Aro's Personal Comments: Could of done so much more with this map. The layout was clever if anything but myself could of simply done so much more. I Don't have much to say about this map other than a great attempt but there was simply not enough effort put into the map to make it a competition winner.
Joshy's Rating:
Detail - 2 / 20
No detail. Horrible shore errors. Minimal effort.
Lighting - 0 / 20
I saw nothing done to the lighting.
Layout - 0 / 20
Layout was interesting... Idea is not original. Not very fun to play on, and unbalanced.
Game-play - 2 / 20
Not fun. It didn't have very good build space and just wasn't fun.
Triggers - 0 / 20
None.
Total Score : 4 / 100
Joshy's Personal Comments: Please put more effort into making maps. This one wasn't fun or detailed. You could have done a lot more.
Ixith's Rating:
Detail - 4 / 20
there really wasn't any detailing done. It was just all grass and shoreline with shore errors everywhere. No tree's and blocky ore pits just tossed around.
Lighting - 5 / 20
Nothing was done with the lighting. However, this also means that nothing was done which was horribly bad for the map. For that I give it a basic 5.
Layout - 5 / 20
The layout was kinda creative. However, I have seen it done before and on a larger scale of a map. The general layout idea was "The World" which the map title suggests. The problem with this layout is that, only two of the players are connected by land. This means that if the 2 on the west side of the map are AI and aren't provoked they won't do anything. Also shore errors everywhere. It would have been nice to see this layout on a much larger scale with some cliff's thrown in to give more of a perspective on things.
Game-play - 6 / 20
Gameplay was nothing great. It was good between me and the AI I was connected to on land. However, like I said in the layout section, the layout had prevented 2 of the AIs from doing anything until provoked and even then they couldn't do much.
Triggers - 4 / 20
There were quite a few attempts on triggers. However, in my games on this map, none of these triggers seemed to work. It was nice to see an attempt at quite a few triggers though.
Total Score : 24 / 100
Ixith's Personal Comments: I personally think that if Myself (the author of the map...not me!) would have put more time and effort into this map then it would/could have been much better than it is. Again the layout idea was kinda creative but nothing really new and it dragged down the gameplay aspect of the map which is a real bummer.
TOTAL : 52 / 300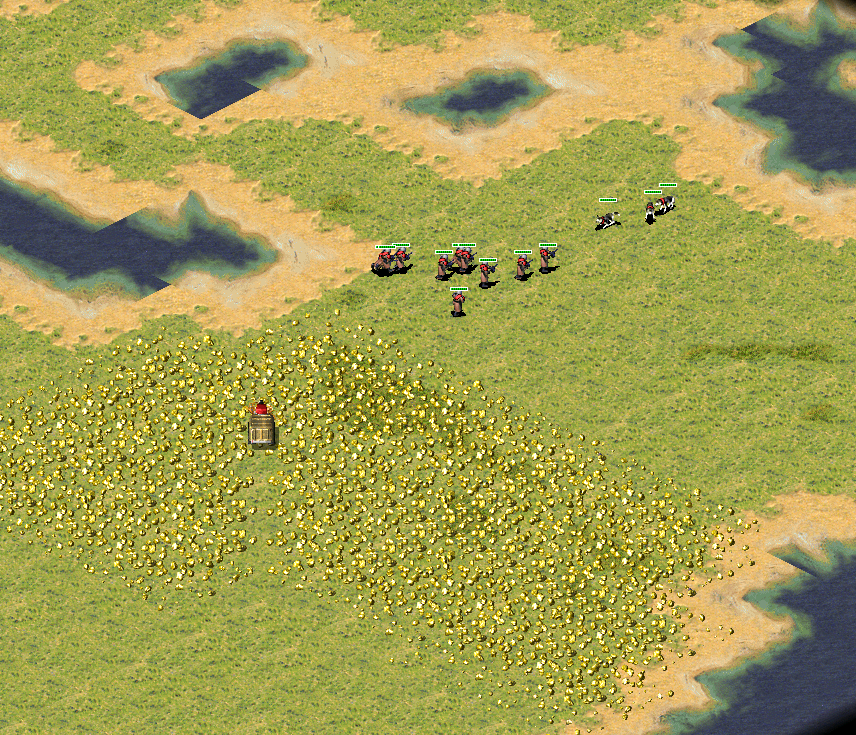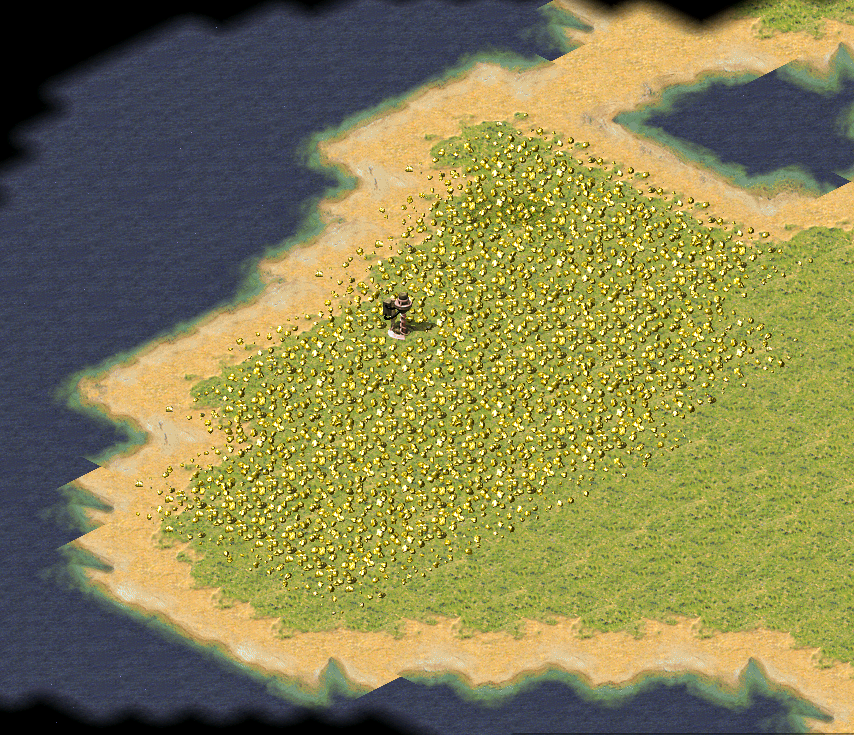 Edited by Aro, 24 July 2008 - 03:16 PM.