In addition to 19 new screenshots uploaded to the site (some of which are linked below) I'm happy to say that Rohan is DONE!!!! YEAH!!! YIPPEE!!!
And even better, when I was looking at Mordor I realized that I've already got the vast majority of new stuff in-game... all I have to do is finish up the few new heroes who need powers, weed out the new stuff I'm not going to end up using, and add 4-5 new models at most!
The one big speed bump though is the Morgul Castle. I have to figure out how to implement it in skirmish and that could either go very quickly if I get lucky or don't do much with it or it could take forever if it is hard or buggy (note I'm be more likely to cut it from Skirmish if that is the case).
Ok, on to the new stuff:
Merry in normal outfit, riding and fighting gear, and ceremonial garb.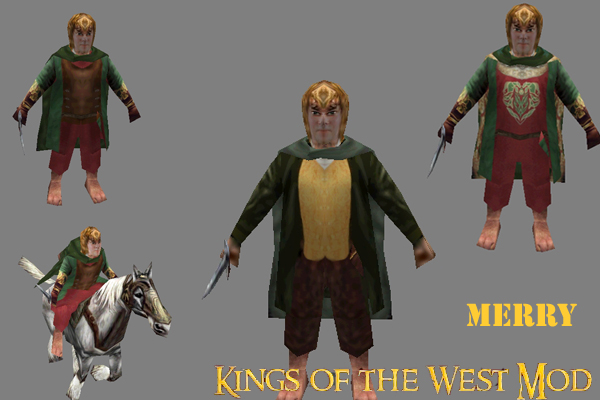 (Note I currently have no plans to use the Ceremonial outift... not sure how to do so)
Grimbold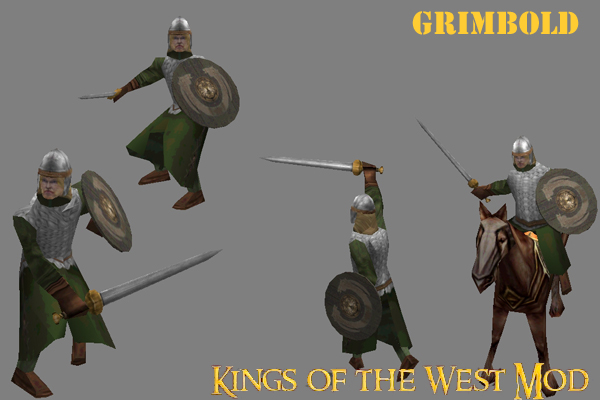 (model originally made by Celeglin, skin mine except for face).
Eowyn in armor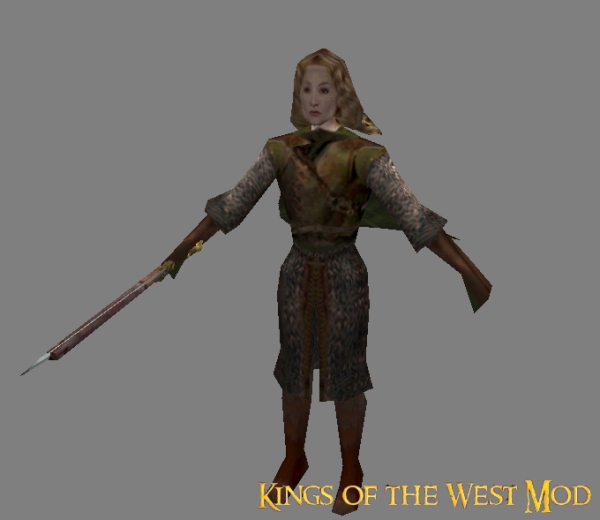 (for when mounted. on-foot uses Celeglin's graciously donated dress collection)
Elven Warriors
*These guys look amazing in-game. The green blends into the trees and grass while the gold blends into the dirt making these guys practically camouflaged. See screens on the site for an example.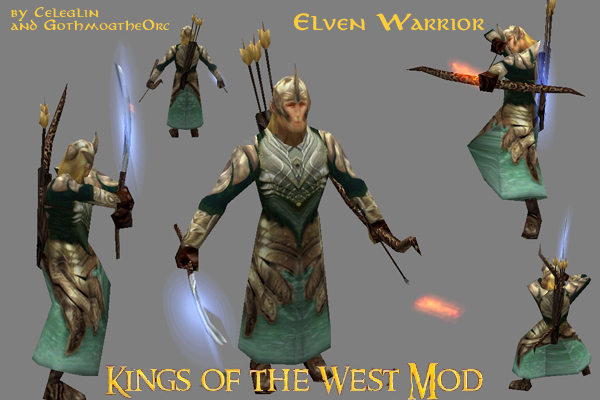 (Most of the skin was made by Celeglin but was edited by me to create this new armor. I also had to redo the model due to poor quality mapping in the original. Oh and thanks to Rob38 for the fire arrow/forged blade tutorial... wouldn't have been able to do it without that tutorial
)
Family Photo: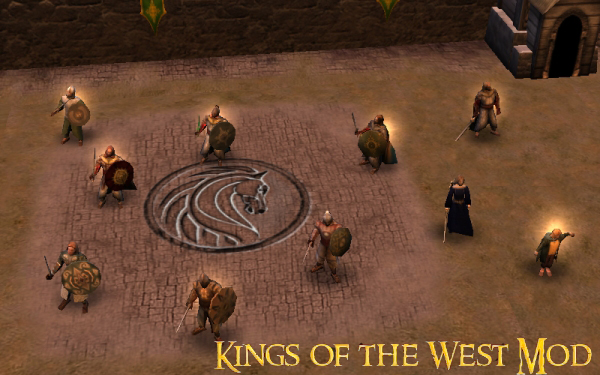 (missing: Haldir, Blue Wizards, and maybe someone else... can't remember my own hero lists!)
Rohan Leadership Glows - Detailed View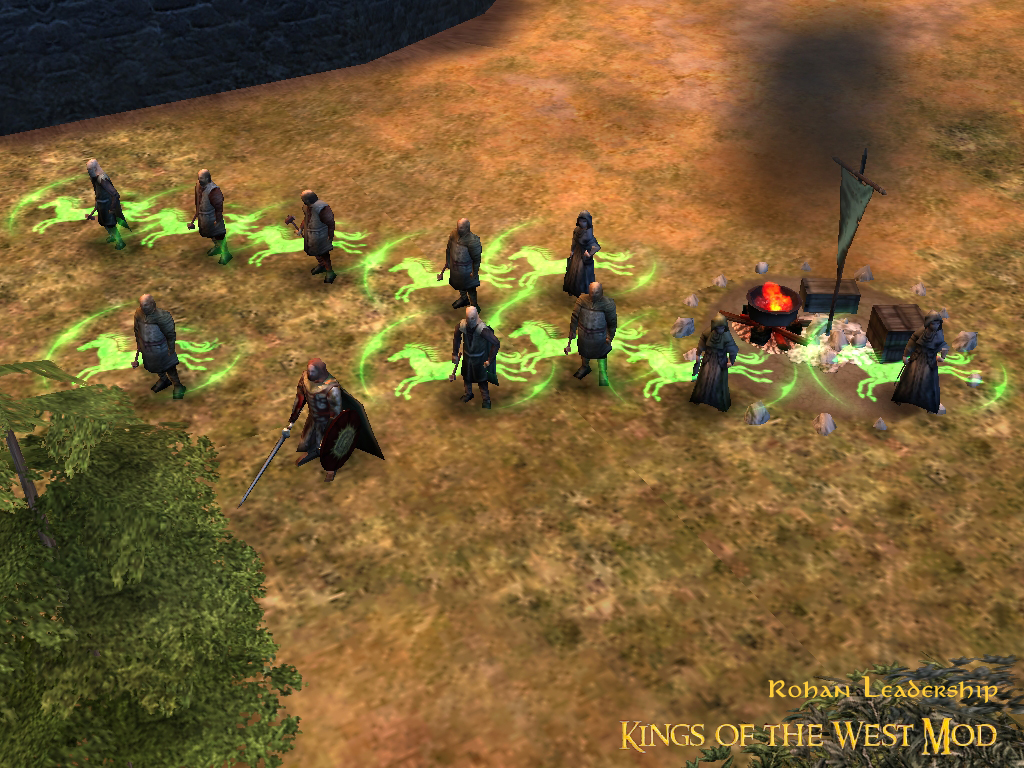 (Credit goes to Radspkr who made the model for this.)
Rohan Leadership Glows - Lots of troops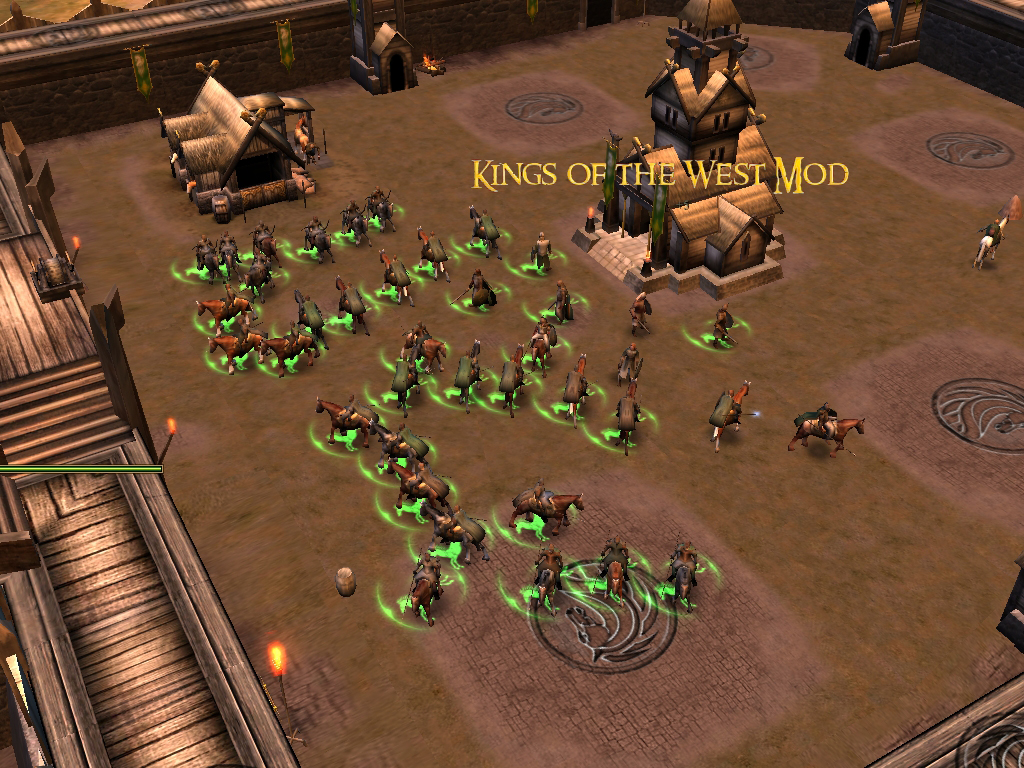 (Credit goes to Radspkr who made the model for this.)
For more rohan stuff click on my sig and check out my site...
Other leadership Glows: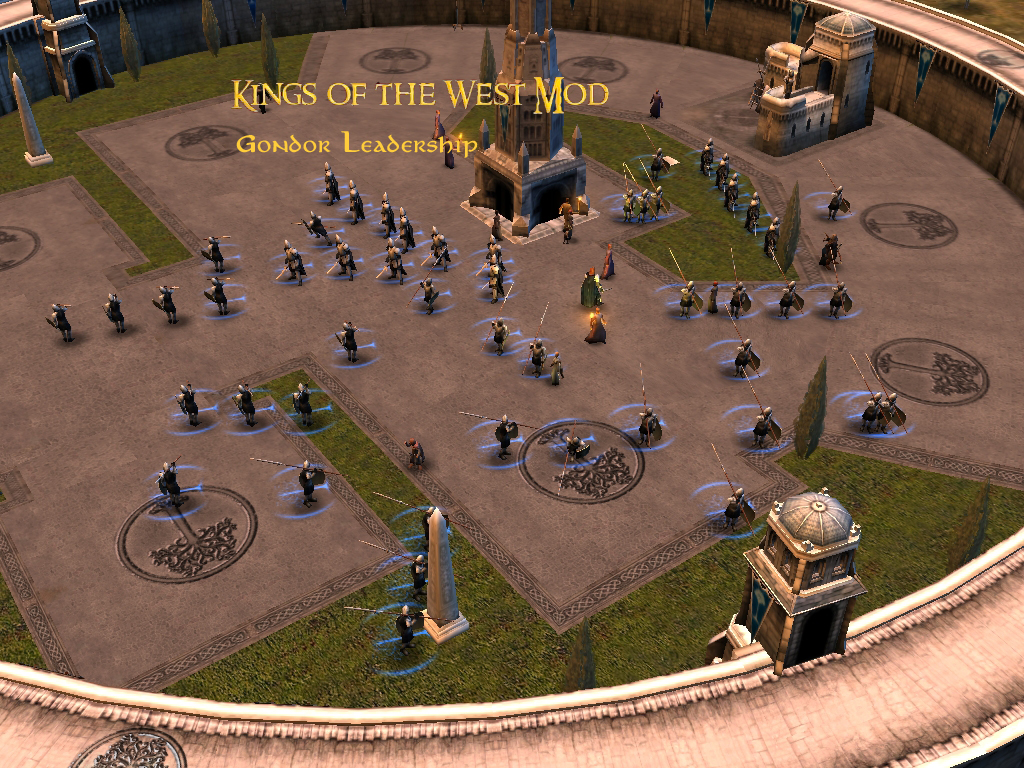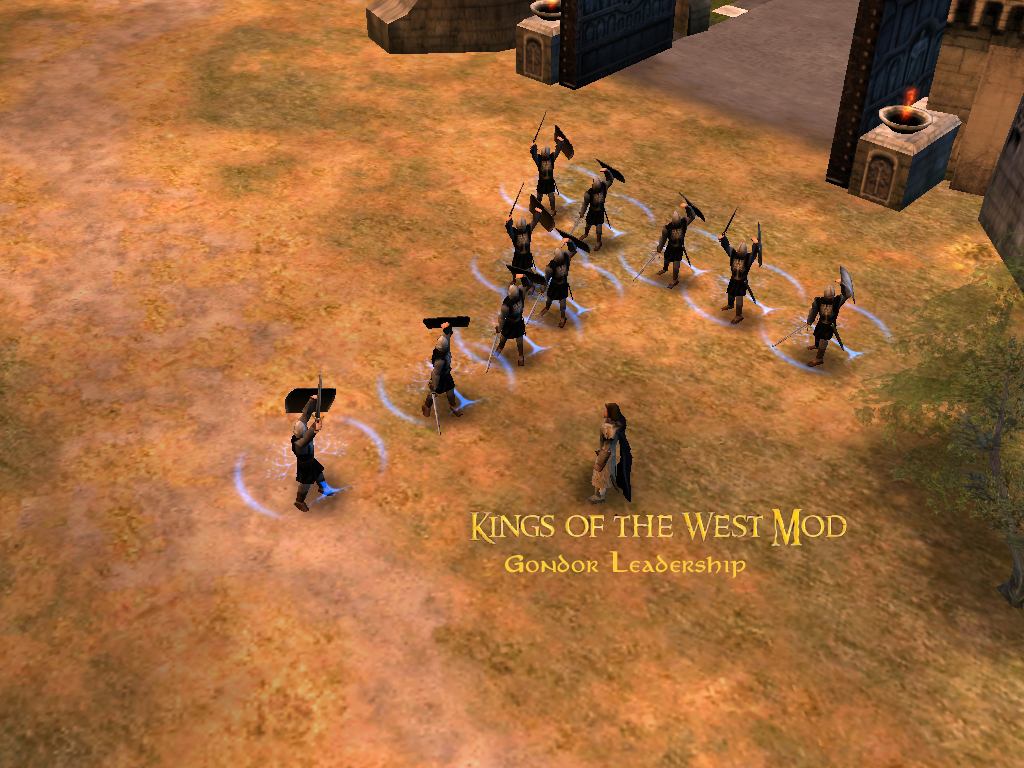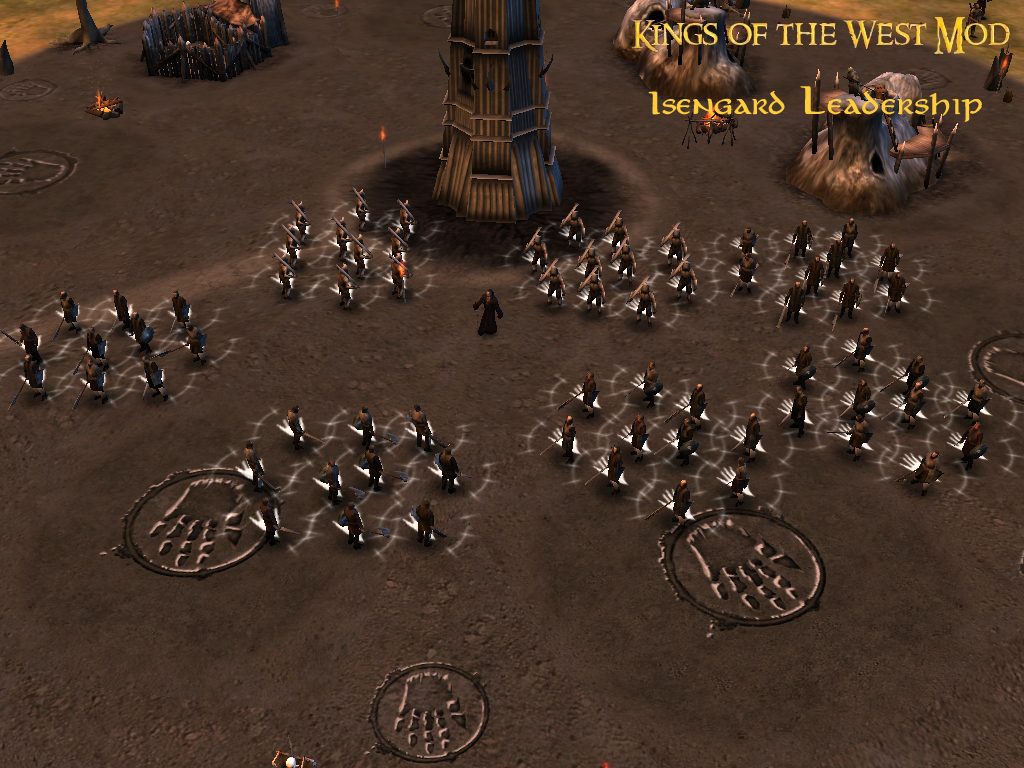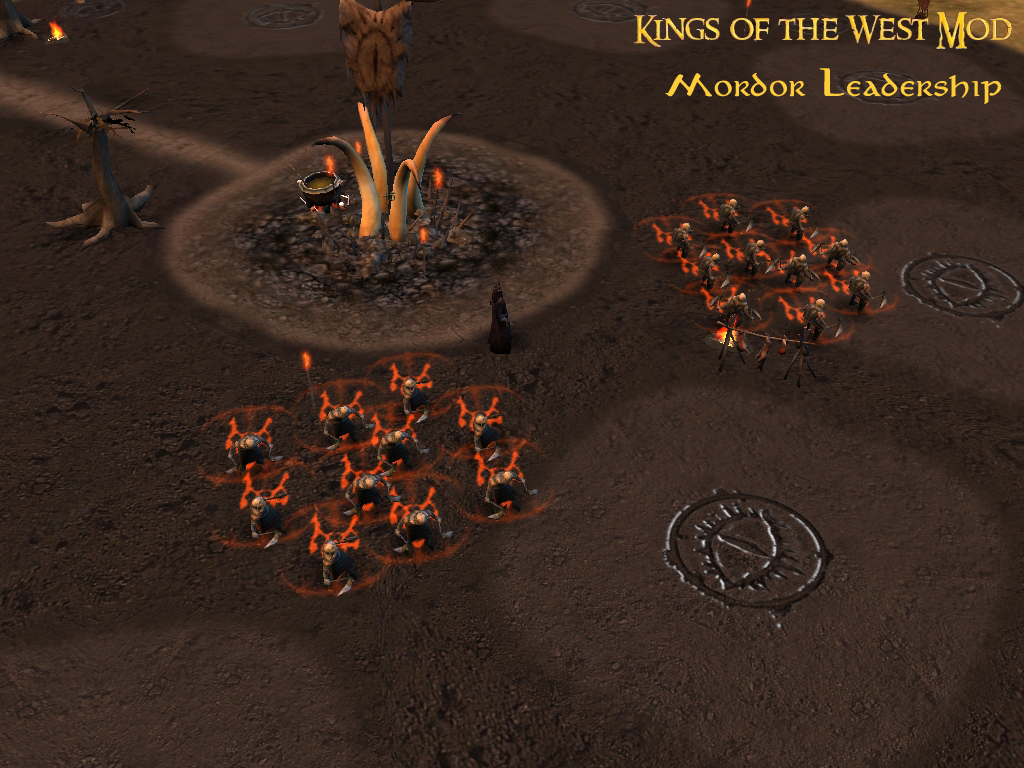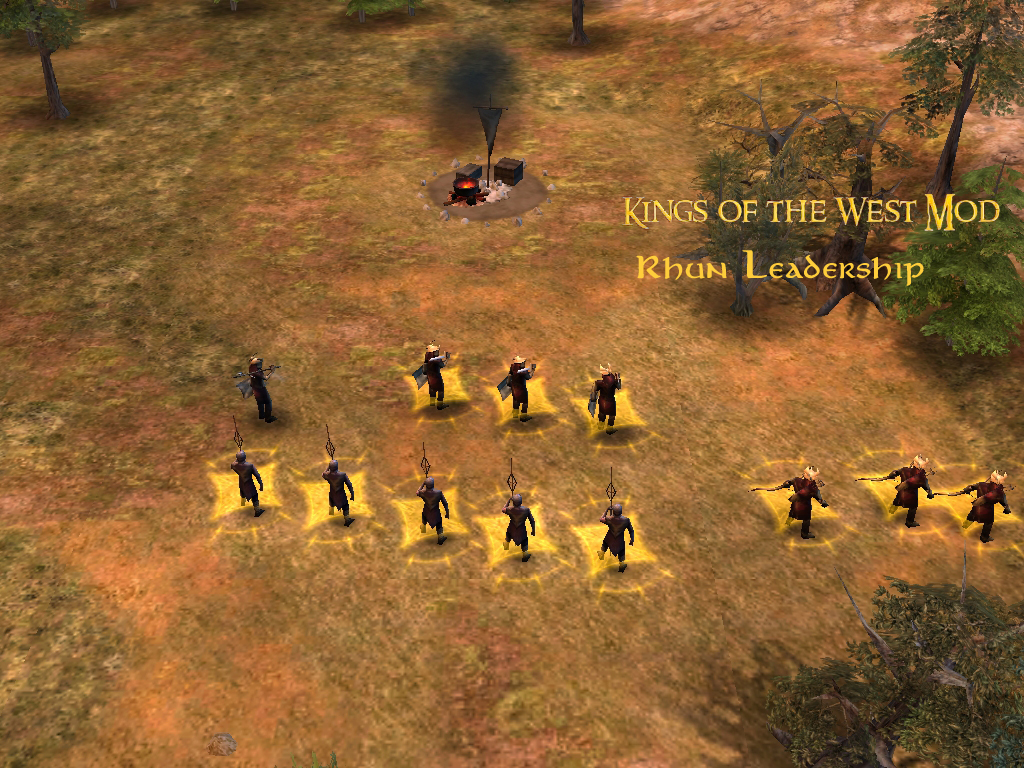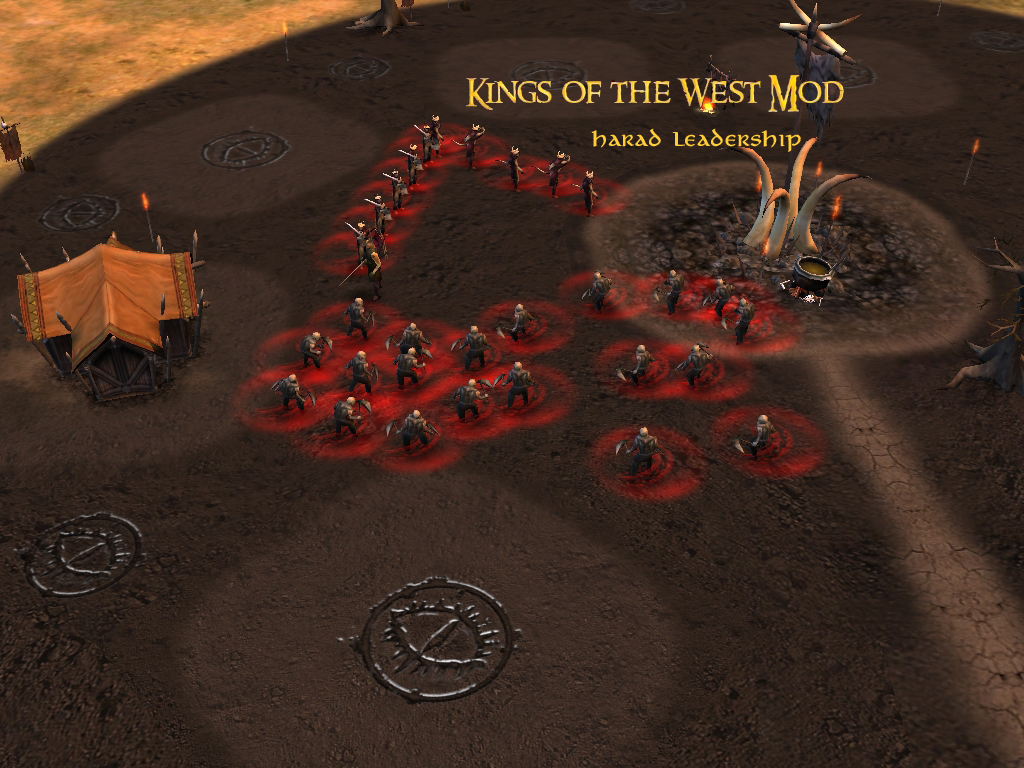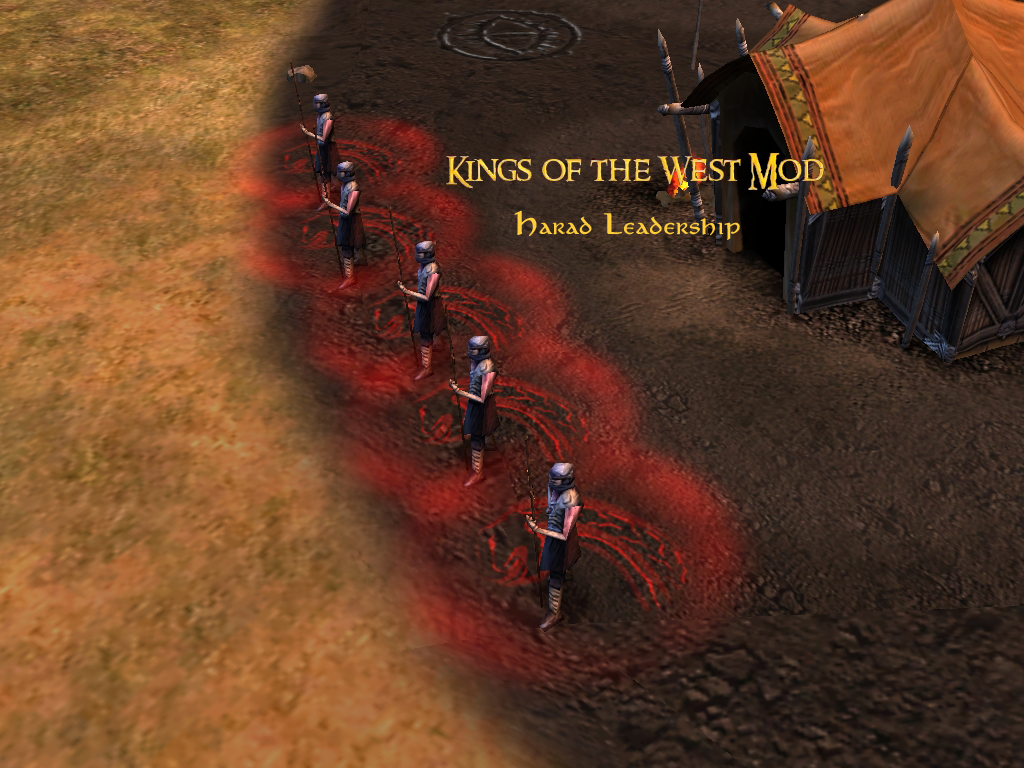 Oh, and I found a use for the Denethor model I had lying around: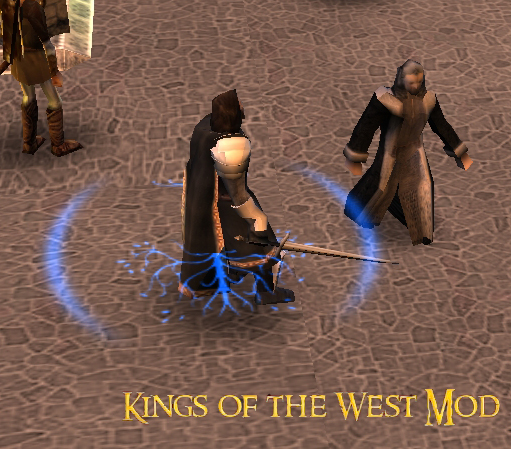 He roams the castle with his townspeople friends
At least till the orcs pay a visit
So yeah, good stuff.
PS: The site now has 100 KotW Screenshots uploaded total
good stuff.
-GothmogtheOrc