We got quite surprised when satellite intel showed us these photos. Being no activity on their part for last ten years and now sudden invasion in middle Europe? We had to respond quickly commander, as we didnt have time to waste. That maniac must be stopped quickly.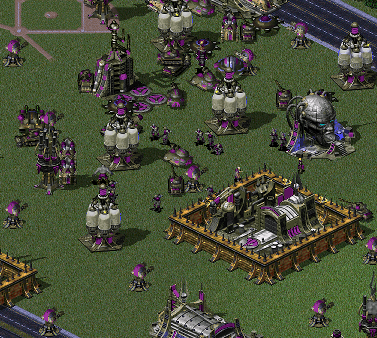 Before our attack force could even arrive to region, Yuri had picked nearby Soviet outpost as his target. Soviets fell to ambush very quickly, resistance being pretty short lived.
Yuri is gathering his troops and vehicles, probably arranging attack to our just arrived attack force on other side of city. He seems to have developed some dangerous looking tools of war..Commanders, be extremely cautious when encountering his forces..
We still might gain upper hand... We decided to deploy
our top secret military project
on battlefield for first time..This rolling behemoth is armed with heavy caliber plasma cannon, making short of enemy units. It was tough decision to make use of such experimental, and even more expensive weapon in this battle.. We spent alot of resources on those..Make good use of them!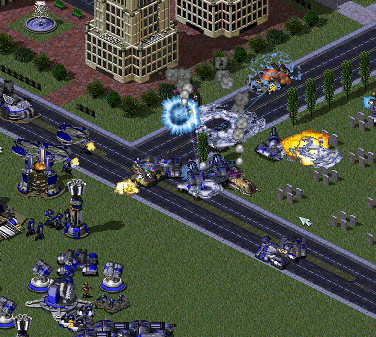 We used timing as our advantage. While Yuri was gathering his troops, we were sending assault force to demolish his base at other side of city.
Our attack indeed was rather successful..We managed to clean up most of Yuri's front conquering the heart of his base. Our experimental tools along with other powerful weapons, including our new chrono-erase technology utilising Neutron Flare tanks..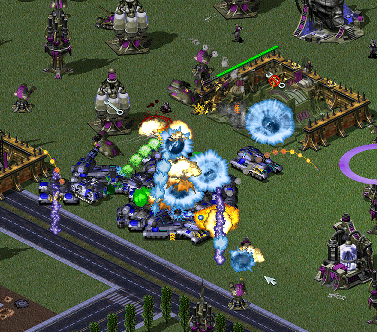 Finally after rather tough battle, we managed to defeat Yuri's forces. We however lost many of our vehicles and brave soldiers.. Several of our new tools managed to survive though, but only time will tell if we can use them in future battles, as they are rather expensive with current design. Stay sharp commander, war has just only begun..again..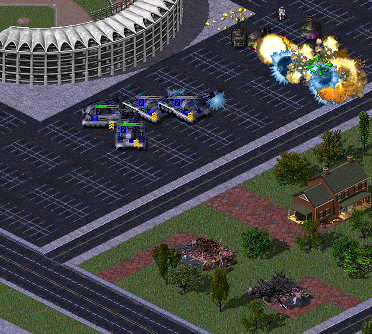 So yeah here it is for this time. Also, as last time..Pretty much WIP stuff still visible but decided to show into which direction mod is going on..Might actually showcase some of those units more in-depth later, but for now ill just leave you to enjoy and guess what their role is. Be my guest.
Edited by Starkku, 28 February 2012 - 04:03 PM.