Over any year ago, when Universe at War was still under production, Phoenix Rising and few other community members were invited to visit Petroglyph Studios to learn more about UAW. Our lucky partner has returned so happy with what he's seen in his trip and wrote an
article for us
about it. Today I really can't blame him if the contents of his article contradicts with our current reality, but the fact is that he wrote what has been said by staff of the company, including words like this:
So let's get to it; I'm sure the single most important concern modders have to be asking about right now is when the official tools will be released. Those tools are so essential to the foundation of a strong community that it's just imperative that they're out as soon as possible. Of course with Empire at War, we had that three month delay in between the time of the game release and the release of the map editor and we still did alright for ourselves. Well, I'm pleased to announce that the official tools for Universe at War will be available to modders the day of the release! So start planning out those mods now, because you will be able to start in on them right away.
Overall, I felt that Petroglyph has really done an expert job of listening to the core concerns of the modding community and addressing those issues in UaW. When the game is released, you can be sure that it will support a rich and diverse mod scene.
And today UAW modding scene is doomed. I would be very happy if we only had the 3 month lag that Empire at War had. We don't even have the Map Editor, UI Editor and Data Miner, among other tools that were promised to us so many times for us, even almost one year after the release of the game. And modding itself was only allowed after a couple of months due to Live restrictions.
Anyway, enough of whinning, if we can't rely on Petroglyph, we have to rely on the
most dedicated hardcore fans like Mike.nl
to, one day, have this kind of thing. And I'm almost sure Mike can release a map editor before Petroglyph. And why do I think that? Because he has recently announced at
PetroGamers
that he is really working hard on one map editor, which already has a nice interface. Take a look at these screenies: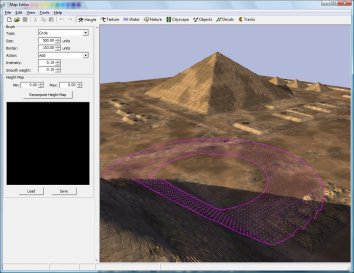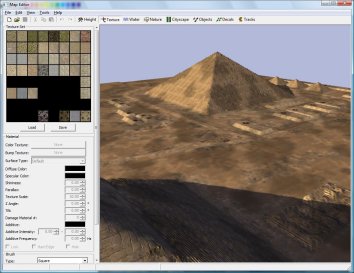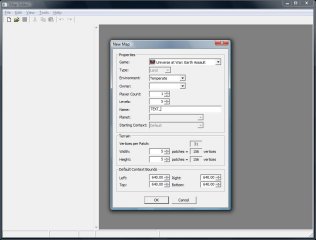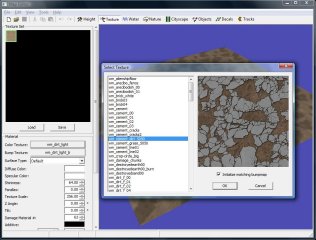 It shows the UaW Sahara map and some panels and dialogs. Note there's no skybox yet, or objects, or water, or... well, anything but the terrain, editor UI and painting brush (the latest addition).
The brush system will be more powerful, precise and clear than Petroglyph's version. That feature, combined with various usability improvements over their version, Universe at War support and all options enabled (yes, that means Tracks, as in rivers) will hopefully make this tool a valuable addition to any modder's toolset. When it's done that is
Even if he finishes it in 2016, it will still be finished before Petroglyph. Write my words, go Mike!